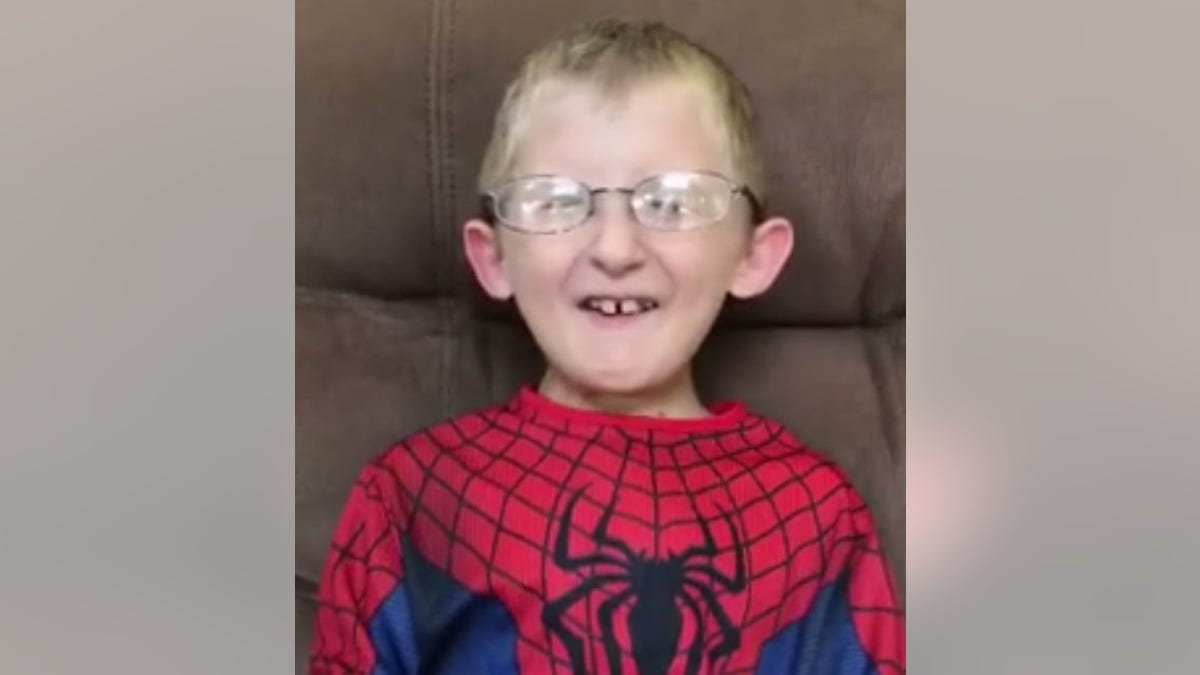 A 9-year-old boy with a rare genetic disorder wants people to know that he loves cats and dogs, dreams of being a veterinarian, and is more than his Schwartz-Jampel Syndrome (SJS) diagnosis. In a video posted to his Facebook page, Giovanni Hamilton, of Pennsylvania, held a series of posters listing his interests before declaring, "I am Giovanni, not SJS!" and blowing his supporters a kiss.
10-YEAR-OLD BOY HELPS DELIVER BABY BROTHER, SAVE MOM'S LIFE
Hamilton, who relies on a wheelchair, was diagnosed with SJS at age 2, and has since undergone eight surgeries to correct his vision, tonsils, Achilles tendons, jaw and hips, according to the "Schwartz Jampbel Syndrome and Giovanni" Facebook page. In 2016, Hamilton was featured alongside a boy in the U.K. who also has SJS on TLC's show "Two in a Million."
The disorder is a form of dwarfism and causes Hamilton to suffer from constant muscular tightness. Despite his diagnosis, Hamilton rides on a medical bike and keeps up with his siblings, all of which is documented on Facebook. He even took in the solar eclipse on Monday thanks to glasses sent to him by his third grade teacher.