Boy given 5 percent chance of survival marks 1st birthday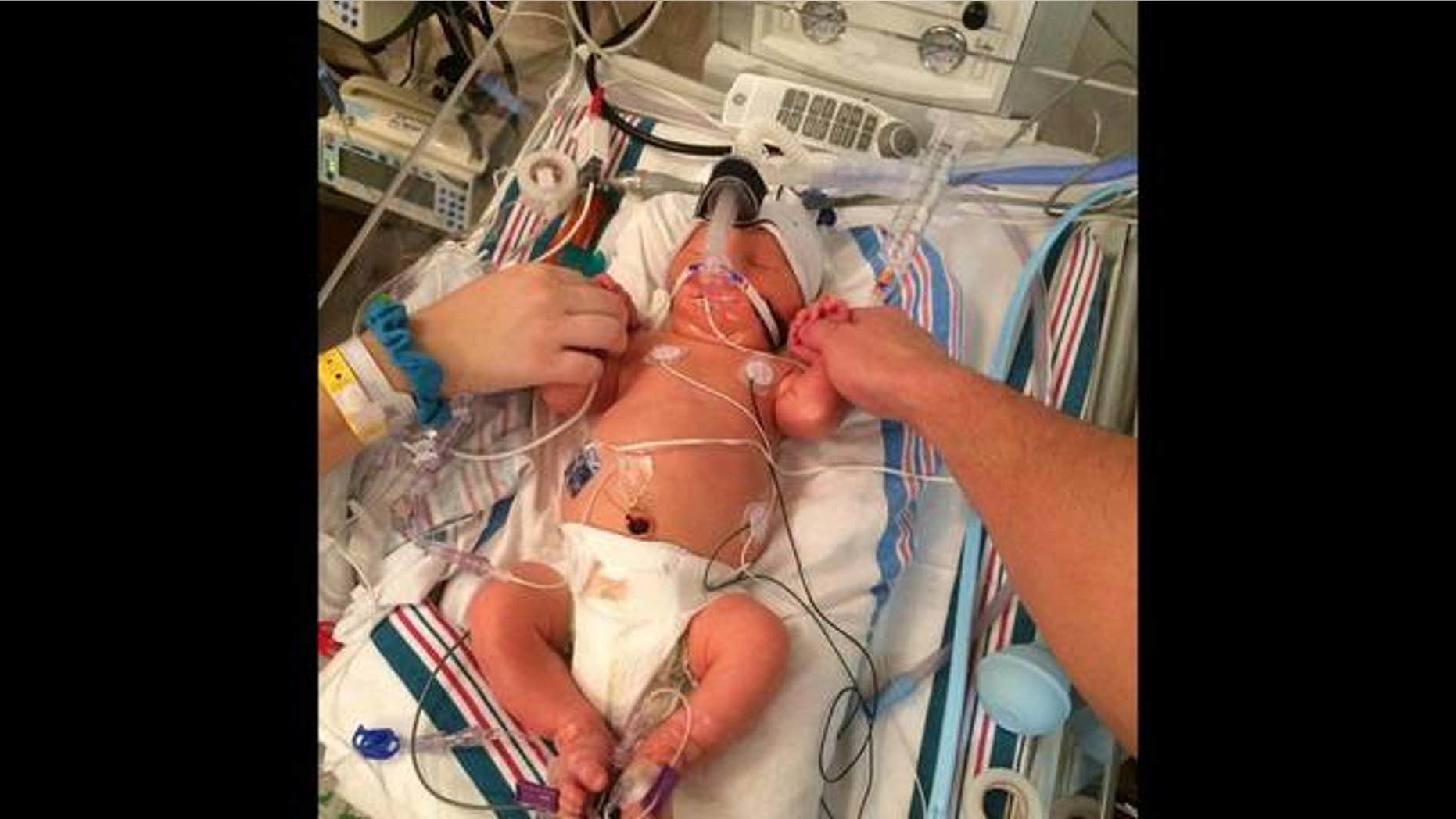 Liam Stephenson and his family are celebrating an important milestone that not many believed he would reach after he spent his first weeks of life fighting to survive in a Georgia NICU. Stephenson was born with bacterial meningitis, and given just a 5 percent chance of survival.
"They gave him a 5 percent chance of living, and if he did he was not going to be able to hear good, talk, crawl or walk," Jana Blankenship, Stephenson's aunt, told Fox 5 Atlanta.
WOMAN WHOSE BRAIN IS 'DROPPING' OUT OF SKULL FUNDRAISING FOR LIFE-SAVING SURGERY
After spending a month in Erlanger Hospital's NICU, and returning more than 10 times after being released due to seizures, the boy has nearly perfect hearing, and is able to say "mama" and "daddy," Blankenship said.
"The bleeding on his brain is no longer there and the seizures have stopped," she told Fox 5 Atlanta.
Blankenship said the family believes it was the prayers of supporters that helped their son recover.
"I would like to believe it was because of you all and those prayers Liam will be celebrating his first birthday," she said.