Boy, 8, gets 18 doses of anti-venom after painful snake bite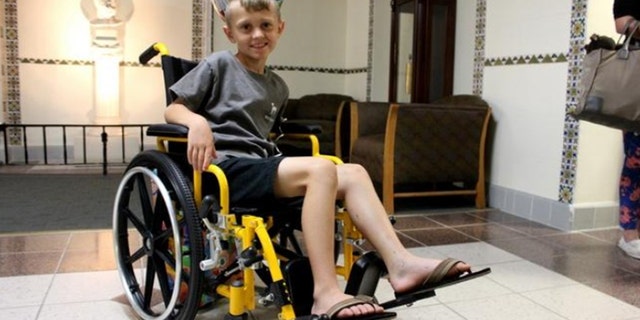 Casson Thomas, an 8-year-old from New Smyrna Beach, Fla., had the scare of a lifetime after being bitten by a venomous snake on July 4.
Thomas was reportedly bitten around 11:30 a.m. last Wednesday near his family's porch. He was cleaning up toys he had left by a magnolia tree when he felt an extremely sharp, burning pain and ran into his house screaming, The Daytona Beach News-Journal Online reported.
The boy's father, Jonathan Thomas, said he knows the difference between a benign snake bite and a venomous one, although it is not clear what type of snake bit his son.
HORRIFYING PHOTO OF TODDLER'S LEG BREAKING WHILE ON SLIDE WITH MOM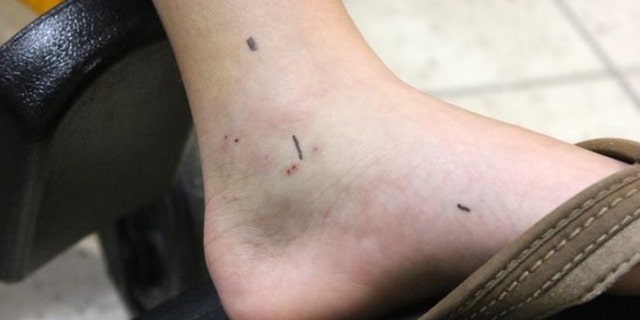 Thomas told the news outlet that he immediately drove the boy to the hospital, while his wife called ahead to warn them of their arrival. The boy's mother, Melissa, said her son's ankle swelled to the size of a softball during the ride, and that he was screaming out in pain.
The boy was transferred from Florida Hospital New Smyrna to Halifax Medical Center in Daytona Beach, and remained hospitalized from Wednesday until Friday. He received the first dose of anti-venom less than two hours after the bite, and 17 additional doses during his stay. Doctors monitored his blood every hour and nurses checked every 15 minutes, the news outlet reported.
According to a 2016 report conducted by the Center for Disease Control and Prevention (CDC), more than 1,300 children get bitten by snakes every year. While all 50 states and Washington, D.C., have reported snake bites to children between 2000 and 2013, about only 20 percent of the bites have required intensive care.
POPULAR LIGHT UP SNEAKERS LEFT BOY WITH SECOND-DEGREE BURNS ON FEET, MOM CLAIMS
Each vial of anti-venom costs a patient approximately $20,000. Thomas told the news outlet that he is thankful his health insurance covered the cost. Doctors said the boy will potentially feel side effects from the anti-venom over the next several weeks.