Bilingual Web Site on Diabetes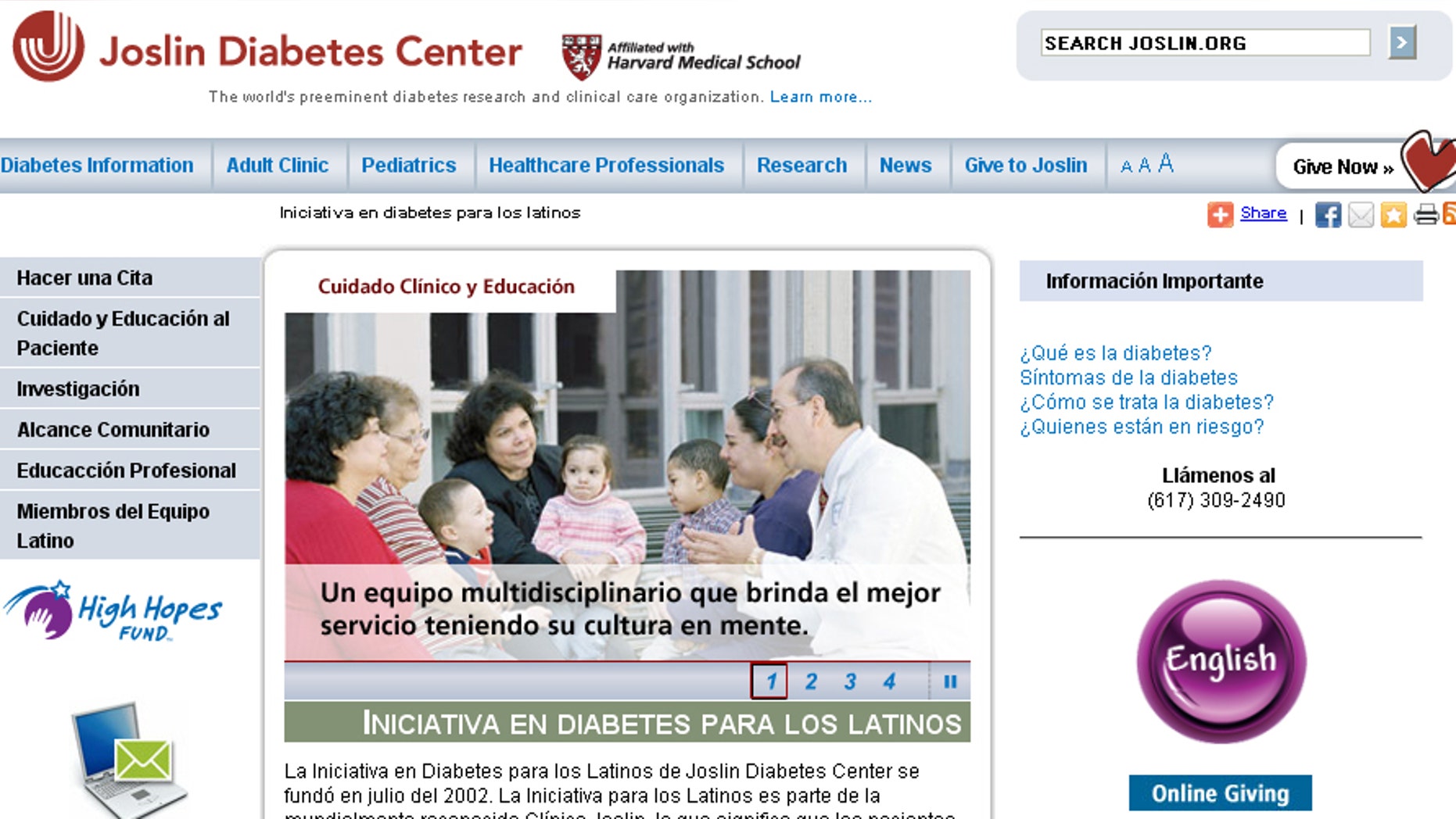 One of the world's best-known centers of diabetes research and treatment has revamped its website as part of a comprehensive plan to help stem a rising tide of the metabolic disorder among Americans of Latin heritage.
According to a story published online by Suncoast News, in the Tampa Bay, Florida area, The Joslin Diabetes Center, an affiliate of the Harvard Medical School, wants to reach the Latino population in the United States, who are twice as likely to develop diabetes as Caucasians.
The website, published in both English and Spanish, wants Latinos to know the risk of a disorder by providing them with information that combines clinical care, patient education, community outreach, research and healthcare team education.
Doctors from the Joslin Diabetes Center expect that half the Latinos born in the United States in this century will get the disease.
Dr. Enrique Caballero, founder and director of the Latino Diabetes Initiative, is a Joslin clinical investigator, staff endocrinologist and associate medical director of professional education.
"Our redesigned website allows us to share important information with many people about our work and the general challenges and opportunities with this group," Caballero said.
The Verizon Foundation sponsored the website overhaul.
Caballero explained that The Latino Diabetes Initiative's website, www.joslin.org/latino, is not merely bilingual but also bicultural, which means that its content was not simply translated from English into Spanish without regard for the nature of the intended audience.
The story said that Caballero and other people involved in the initiative hope this approach helps overcome a traditional impediment to using the Internet to reach Latinos with health information, the language barrier.
They are also heartened by statistics that suggest Latinos adults are increasingly likely to go online via computers and Smartphone.
They expect the "digital divide" between Latinos and Caucasians to narrow even more because teens and young adults of Latin heritage have grown up with the Internet and online social media.
"The audience we reach is Latinos living with diabetes and those at risk as well as providers who serve this population," Caballero said. "We hope to raise awareness and inform people that not only is diabetes a manageable disease, but that there are resources available to help people to better understand and deal with it."
This article was first published by The Americano.
Follow us on twitter.com/foxnewslatino
Like us at facebook.com/foxnewslatino