Biden to push for global collaboration in cancer research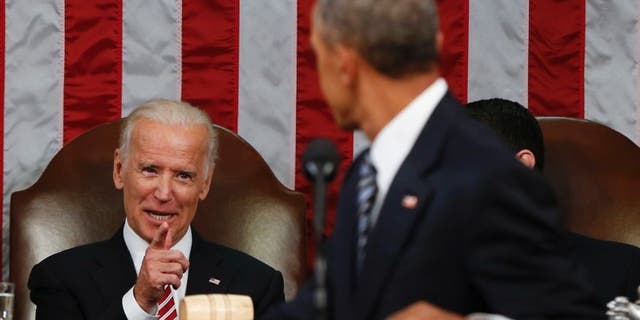 NEWYou can now listen to Fox News articles!
WASHINGTON (AP) -- Vice President Joe Biden will push for international cooperation in the fight against cancer in a speech at the Vatican.
The vice president's office says the address on Friday will look at global research partnerships and will describe how his cancer "moonshot" project may have an international impact.
Biden is due to speak at an international conference on breakthroughs in regenerative medicine. The gathering of doctors, patients and researchers is hosted by the Pontifical Council for Culture and the Stem for Life Foundation.
Biden's office says the vice president will visit with Pope Francis during the stop.
Biden is dedicating much of his final year in office to trying to accelerate federal efforts to find a cure for cancer. His son died of the disease last year.