Beyond immuno-oncology, AstraZeneca builds up 'DNA damage' drugs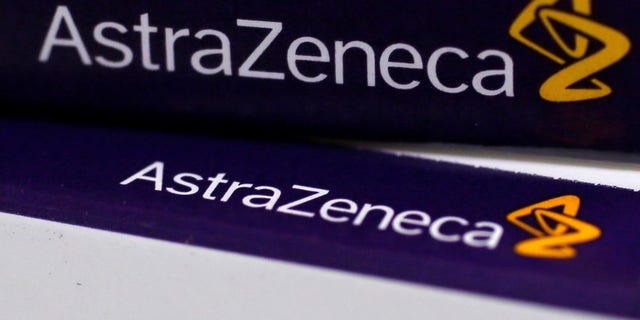 LONDON – Drugs targeting DNA repair mechanisms inside cells are showing real promise for a range of tumors and AstraZeneca believes it is well ahead of rivals in the emerging cancer field.
Chief Executive Pascal Soriot said on Friday that while DNA damage response (DDR) was under-recognized by investors, oncologists were already "very excited" by its potential.
Work on how cells repair damaged DNA landed Swedish, U.S. and Turkish scientists the Nobel Prize for Chemistry last year and AstraZeneca's recently approved Lynparza is an early example of a drug that builds on this new understanding.
Lynparza fights tumors by disrupting cancer cells' natural ability to repair themselves as they replicate, causing them eventually to die.
The British drugmaker is now combining different DDR medicines and will present early results at the American Society of Clinical Oncology annual meeting next month, including data on using Lynparza with an experimental WEE1 inhibitor.
"It's early days but if this works we believe we could end up treating up to 40 percent of patients with ovarian or breast cancer and, importantly, we also have very strong pre clinical results in lung cancer," Soriot told Reuters.
"We are not only first but we are going to be first and alone for a time in DDR because there is nobody else that has this portfolio ... we will have something quite unique."
Most attention in cancer research is currently focused on so-called immuno-oncology drugs, which harness the body's immune system to fight tumors, where AstraZeneca is behind rivals such as Bristol-Myers Squibb, Merck and Roche.
AstraZeneca still hopes to gain an important foothold in the immuno-oncology market with a combination treatment that mixes two of its pipeline medicines, durvalumab and tremelimumab.
Soriot said he expected clinical results on the drug cocktail's ability to slow lung cancer progression early in 2017, with results on overall survival of patients following soon afterwards.
"We'll have our overall survival data by Q2 or Q3 next year," he said.
Results from this clinical trial, dubbed MYSTIC, are keenly anticipated, since durvalumab is arguably AstraZeneca's most important pipeline drug.
"If our study in lung cancer is positive, the view people have of the company will change completely," Soriot said.
He added that patient enrolment was proceeding very rapidly and nearly all the 1,100 subjects had now been signed up. AstraZeneca recently increased the size of the MYSTIC trial to add more patients and measure overall survival as well as progression-free survival.
Oncology is the area with the greatest potential to drive future sales at AstraZeneca, as the company grapples with a wave of patient expiries on older mass-market medicines, such as its cholesterol fighter Crestor and stomach acid pill Nexium.