Best medicine: Woman recovering in hospital receives visit from her beloved horse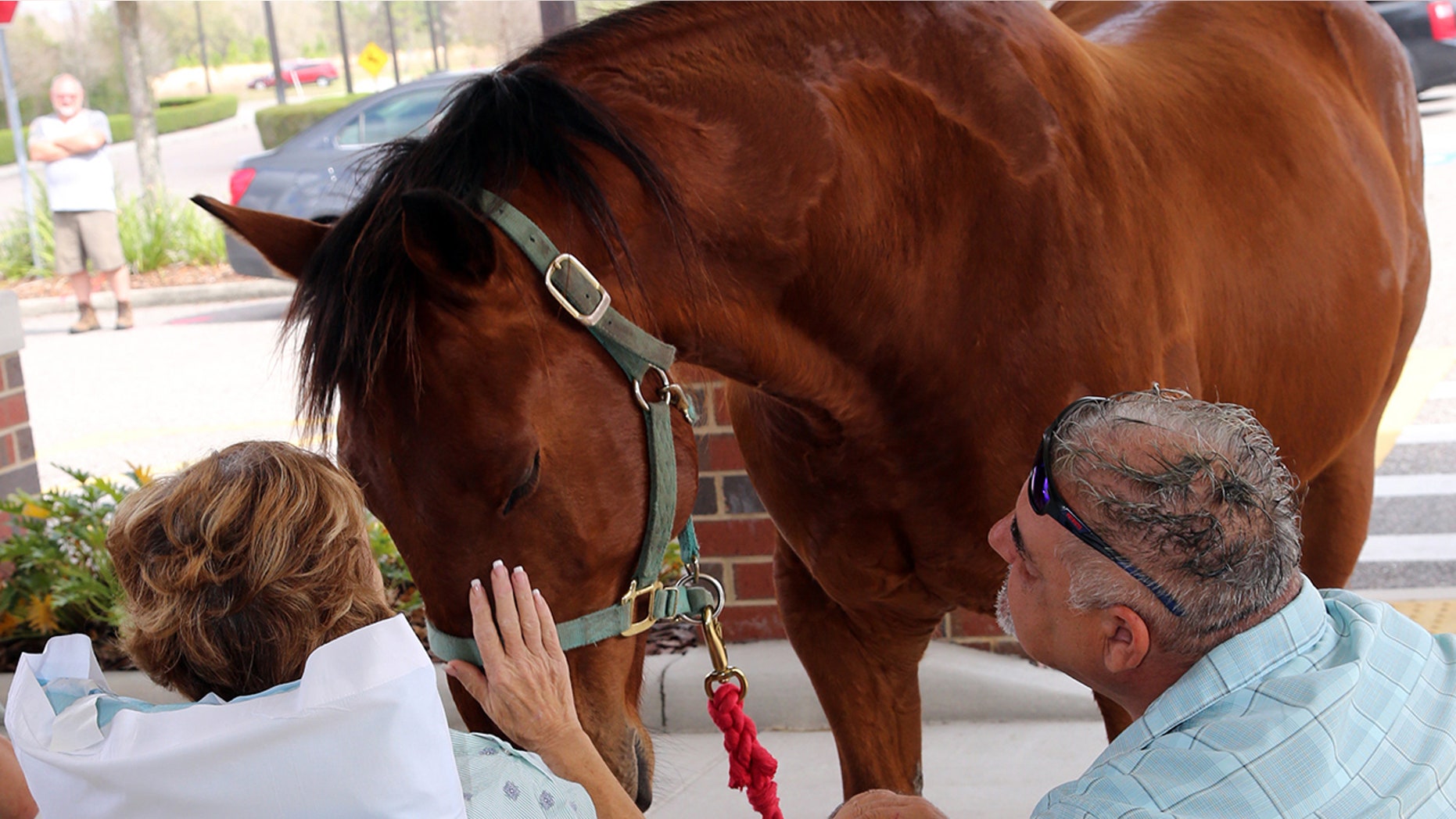 A bride-to-be was brought to tears when her fiancé arranged for her beloved horse to visit her in the hospital.
Christine Carbonneau was feeling depressed after recovering from a monthlong induced coma after being struck down with pneumonia following an operation to remove an abdominal blockage.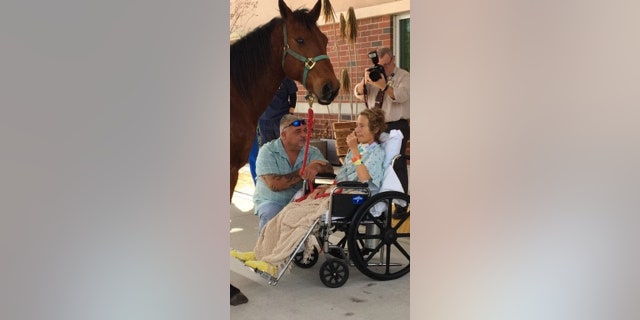 AIRPORTS BRINGING IN THERAPY DOGS TO CALM ANXIOUS PLANE PASSENGERS
While recovering at a long-term facility in Land O'Lakes, Florida, the 65-year-old got the surprise of her life when her fiancé Gary Stephens decided to bring her rescue horse "Ireland" from their home in Thonotosassa, Florida, to cheer her up.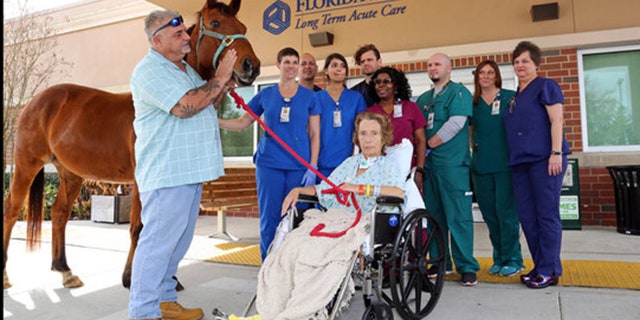 "When Christine woke up at the end of January, she wasn't able to talk and just too tired to write, "I could tell she was just a bit down and I thought I would hatch a plan to cheer her up," the boyfriend, 52, told news service SWNS.
LOCAL THERAPY DOGS COMFORT THOSE AFFECTED BY LAS VEGAS SHOOTING
The couple, who got engaged on Christmas Day, rescued the abused horse in February 2016, but Gary said "Ireland" always had a special relationship with Christine.
"He was so horribly abused before he came to us through the work of the SPCA, and he and Christine just hit it off," he said.
Christine burst into tears when she was wheeled outside to see the horse. Gary recalled, "It was such an amazing moment and it was special to see Christine smile."
"I'm really grateful to all the staff at the hospital who helped me make it happen," he added.