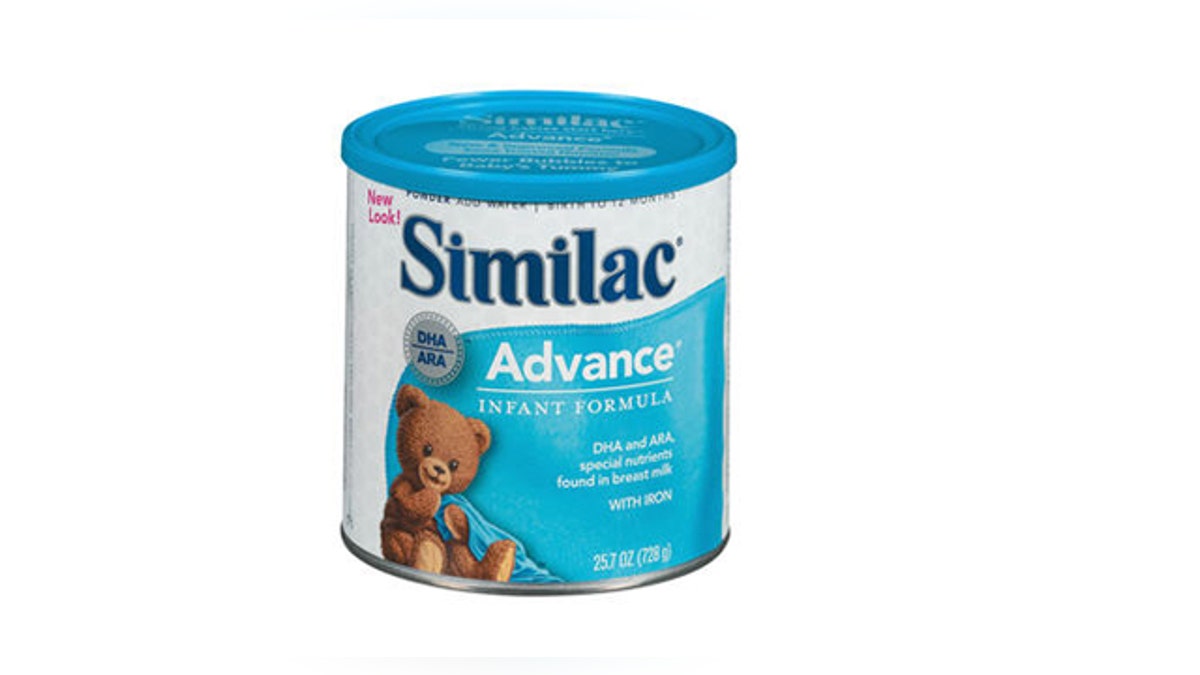 Abbott Laboratories Inc said it is voluntarily recalling millions of containers of its top-selling Similac powdered infant formulas after beetles were found in the products and in a Michigan plant where they are made.

Abbott said on Wednesday that the recall, which could result in $100 million of lost revenue, comes after reports by two consumers of contamination, and its inspection of an area of the plant in Sturgis, Michigan, where beetles or their larvae were found.

"The decision to recall the products was made in advance of the two consumer reports, which are being investigated," said Abbott spokeswoman Melissa Brotz.

Brotz said fewer than 5 million units of Similac are being recalled in the United States, Guam, Puerto Rico and other Caribbean markets.

"When we identified this, we did extensive testing of every product on the (factory) line, and more than 99.8 percent of the product was negative" for beetle contamination, Brotz said. She noted that liquid forms of Similac have not been affected or recalled.

But all powdered product made on the Michigan factory line is being recalled due to the remote possibility of contamination, said Brotz. She described the pest as a common beetle indigenous to houses, office buildings and grocery stores.

Similac competes with Mead Johnson Nutrition Co's Enfamil infant formula. While shares of Abbott were little changed in late afternoon trading, Mead Johnson rose 1.7 percent.

"The U.S. Food and Drug Administration has determined that while the formula containing these beetles poses no immediate health risk, there is a possibility that infants who consume formula containing the beetles or their larvae could experience symptoms of gastrointestinal discomfort and refusal to eat," Abbott said.

The recalled products involve powdered Similac in plastic containers, and in 8-ounce, 12.4-ounce and 12.9-ounce cans.

Other Abbott factories will step up production of powdered and liquid forms of Similac to help meet consumer demand for infant formula until the Michigan plant resumes production.

Abbott, which said it has had no major product recalls in recent years, estimated that third-quarter company revenue will be reduced by about $100 million due to sales returns.

Abbott, which has annual sales of about $35 billion, reaffirmed its quarterly and full-year profit forecasts.

The suburban Chicago company is often compared to Johnson & Johnson because they both sell a diverse array of consumer products, prescription drugs and medical devices.

J&J has been hounded by repeated massive recalls in the past year -- of its Tylenol and Motrin painkillers and its Benadryl allergy treatment -- that have tarnished its reputation and sparked a U.S. congressional probe.