Autism costs may reach $1 trillion by 2025, surpassing diabetes care, study suggests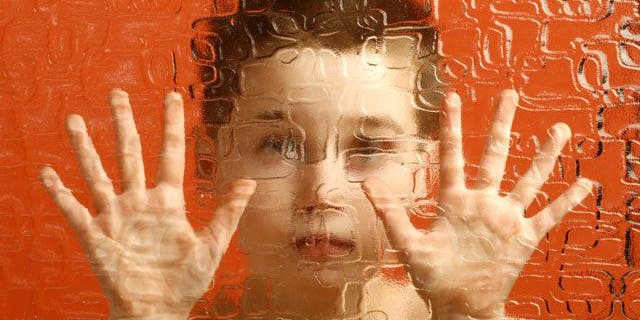 Scientists at the University of California, Davis, say they have calculated the total costs of caring for people with autism spectrum disorder (ASD) in the United States today and 10 years from now for the first time.
Their study, published online Tuesday in the Journal of Autism and Developmental Disorder, makes a bleak prediction for future costs of the condition: They predict that for ASD-related medical, nonmedical and productivity, losses are $268 billion for 2015 and $461 billion for 2025, according to a news release. And they projected that, if the number of ASD cases continues to climb at the same rate it has in recent years, those costs could reach $1 trillion within a decade.
"The current costs of ASD are more than double the combined costs of stroke and hypertension, and on a par with the costs of diabetes," senior study author Paul Leigh, professor of public health sciences and researcher with the Center for Healthcare Policy and Research at UC Davis, said in the news release. "There should be at least as much public, research and government attention to finding the causes and best treatments for ASD as there is for these other major diseases."
According to the release, Leigh and study co-author Juan Du, who received her doctoral degree at UC Davis, used data from various sources including the Centers for Disease Control and Prevention (CDC), the Bureau of Labor Statistics and medical research to determine the per-person then total costs of ASD. The total costs incorporated residential care, special education, medical services, in-home care, employment support, transportation and lost productivity.
Study authors accounted for age because an individual's ASD-related care fluctuates over time. They also considered intellectual disability, formerly referred to as "mental retardation," which impacts patients' type of service, as well as the prevalence of ASD and population changes overall.
Their estimates for the overall costs of ASD ranged from $162 billion to $367 billion for 2015— with a best estimate of $26 billion— and from $276 to $1 trillion— with a best estimate of $461 billion for 2025.
Researchers noted that diabetes costs are comparable to the predicated 2015 figures, and that the estimated 2025 figures— which may exceed those of diabetes by 2025 if recent trends in ASD prevalence continue— will exceed the combined costs of stroke and hypertension.
They advised that, to reduce those statistics, the National Institutes of Health invest as many research dollars for ASD as it does for diabetes. The branch currently spends more than five times as much researching diabetes as it does on ASD.
"We need more funding for research to understand the causes of, and develop treatments for ASD," Abbeduto said in the release. "We also need to ensure that all children have access to intensive early intervention; that school-based interventions to support academics, as well as social and language skills, are adequately funded; and that supports are put in place to ensure better post-secondary and vocational options for adults. Investing in these areas, I believe, will actually reduce the costs to society."