Australian dies in Mexico during butt implant surgery by doc who tangled with Kim Kardashian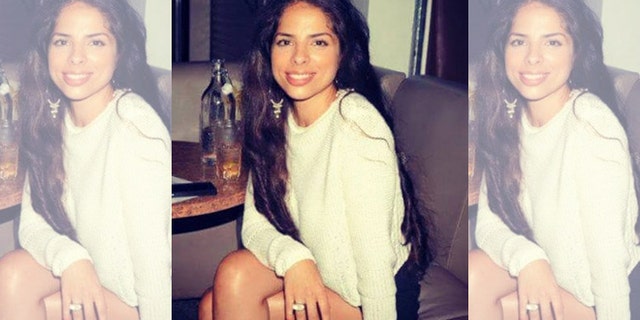 An Australian woman who went to Mexicali, Mexico, to get implants in her butt suffered a fatal cardiac arrest during the procedure, which was being performed by Dr. Victor Ramirez, a plastic surgeon who once got into a legal squabble with reality TV star Kim Kardashian.
Evita Nicole Sarmonikas, an artist from the city of Gold Coast on Australia's eastern shore, traveled to Mexico with her boyfriend, according to the Sydney Morning Herald.
The Gold Coast Bulletin contacted Sarmonikas' cousin, Nick Tsagalias, who confirmed that the 29-year-old went into the Valley Surgical Hospital in Mexicali on Friday for a butt augmentation procedure. An autopsy performed in Mexico revealed that she died of a heart attack.
"She was the best human being I have ever met," Tsagalias told the Bulletin. "She was really so pure and innocent, so it's just not fair that this has happened to her."
In 2012, Dr. Ramirez used a picture of Kardashian in a billboard promoting his practice. The Hollywood celebrity, who has never acknowledged going under the knife to alter her famous derriere, claimed he used her image without permission and threatened to sue.
Ramirez took down the ad.
Sarmonikas' relatives are demanding that her autopsy is done in Australia, not Mexico. "We cannot accept her coming back as ashes because we need to find out the truth about what happened," the cousin said. "Eva didn't deserve this."
On Facebook, the family posted that Sarmonikas was "filled with certain inadequacies."
"Her perfect and whole soul was not strong enough in light of a world that constantly bombarded her with an urgency to demand more from her self and her body," they wrote.
Sarmonikas' mother, Maria, and sister Andrea flew to Mexico this week in the hope of taking her body back to Australia.
On Tuesday, the family started a GoFundMe page looking to bring in $30,000 to help with the expense.
"Evita was a vibrant, loving individual who will be sadly missed and leaves a big hole in our family," the page reads.
Like us on Facebook