Asthma Drug May Be Key to Tackling Obesity, Study Says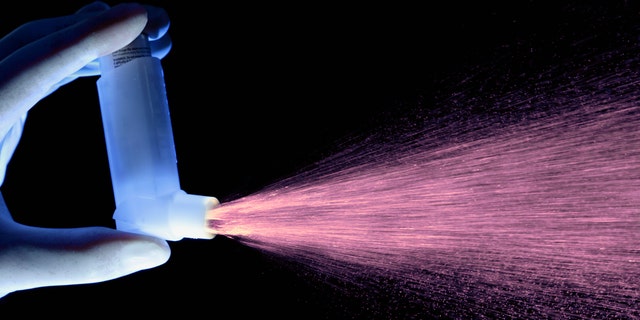 NEWYou can now listen to Fox News articles!
A common asthma drug may hold the key to tackling obesity, The (Sydney) Sunday Telegraph reported, citing Australian research presented at a medical conference in Boston, Mass.
Researchers at Melbourne's Garvan Institute of Medical Research found the drug formoterol, used to treat asthma and lung diseases, increases metabolism and fat burning in adults who are at rest.
"Research in animals has shown that formoterol can stimulate the growth of muscle and the burning of fat," said the study's lead author Dr Paul Lee.
"This is the first study demonstrating the beneficial metabolic effects in humans. Energy rate was increased by more than 10 percent and fat burning was increased by close to 25 percent."
Theoretically, that means an average 154-pound man could burn an extra 200 calories a day, Lee said.
The results of the study, funded by the Australian National Health and Medical Research Council, were presented Saturday at a medical conference in Boston.
"This is an important discovery as it suggests that formoterol may be used to prevent obesity and muscle loss in humans," Lee said.
Click here to read more on this story.