As Zika season approaches, states step up efforts to combat virus
The warm weather that is arriving in the U.S. is bringing mosquitos and, following last year's outbreak of Zika, states hard hit by the virus are stepping up their efforts to prevent the spread of the bug-borne illness even as the future of federal funding to combat it remains in jeopardy.
In 2016, Zika – which is known to cause neurological defects in developing fetuses – was found in pregnant woman in 44 states across the country and caused large-scale outbreaks in Puerto Rico, the U.S. Virgin Islands, American Samoa, Florida and Texas. A CDC report released earlier this month found that one in 10 pregnant women with Zika gave birth to a child with serious birth defects. In the U.S. alone last year, 77 babies died in the womb due to Zika, while 51 babies were born with Zika-related birth defects.
A warm winter in many of the states heavily affected by Zika could mean the survival of more eggs of Aedes aegypti, the mosquito species that transmits the virus.
Last month, federal officials at the Center for Disease Control and Prevention in Atlanta told health officials from six states hard hit by the virus that Zika funding envisioned to last five years will instead likely run out this summer.
A Senate panel last week approved a bill that authorizes an additional $100 million in grant funding to battle Zika, but the bill still needs to be voted on by the full Senate before summer begins.
With Zika season quickly approaching and a vaccine for the virus still far away from being publically available, Fox News took a look at what some of the states that struggled to fight the virus last year are doing as temperatures rise.
Florida
Despite Gov. Rick Scott declaring that the virus was no longer spreading in Florida, experts have warned that conditions in the Sunshine State are ripe for Zika to continue to plague residents as the species of mosquito that transmits the virus can travel easily and a warm winter means that their eggs have better chances of hatching.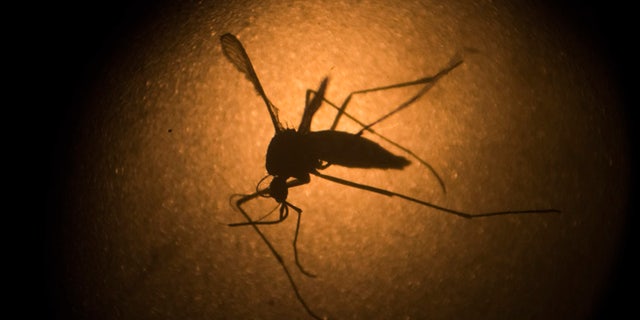 After seeing 1,093 cases of Zika picked up by people traveling abroad and another 279 infected as Zika spread in Florida – most occurring in densely-populated Miami-Dade County – mosquito control districts want the state to dole out $3.8 million to pay for research and help in counties with small anti-mosquito budgets.
Lawmakers in Tallahassee put $2.6 million into this year's budget to combat the spread of Zika, and Scott has asked for the same amount to be spent on the 2017/18 budget, but experts and some state legislators say more is needed – especially if the virus spreads to new parts of the state.
"In order to be effective, our local mosquito control efforts must have the necessary funds," Florida state Rep. Matt Caldwell, a Republican from North Fort Meyers, told the Miami Herald. "Increasing that as a response to a threat is important."
New York
While more temperate states like Florida and Texas have gotten most of the attention when it comes to Zika, New York was actually the second hardest hit state by Zika after Florida with 1,021 symptomatic cases reported, according to the CDC.
Through February of this year, New York state dropped $2.1 million on Zika prevention and it is still developing its budget to address prevention this summer. New York City, which saw more confirmed cases of Zika in pregnant women than the rest of the state combined, committed $21 million over three years to fight Zika, with $12 million of that being dedicated to mosquito control.
Unlike in Florida and Texas, Zika was not transmitted by mosquitos in New York State, but from women traveling to areas where the virus is transmitted locally such as Puerto Rico. That is why both city and state officials have focused much of their efforts on educating women about the risks of traveling to Zika-infected areas.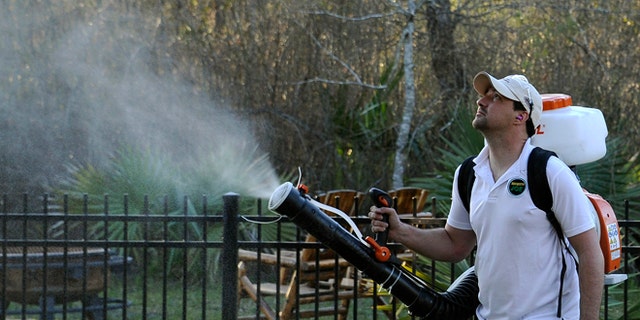 "The single most important thing is, we really want to make sure that women of reproductive age know that there continues to be a risk of Zika virus," Jay Varma, the New York City Department of Health's deputy commissioner for disease control told Politico. "Really, if the woman is not on any sort of durable birth control [she should] think carefully about going to those areas."
California
Much like New York, nobody in California contracted Zika from a mosquito, but at least 444 people were infected with the virus between January 2015 and April 26, 2017, and there are concerns that the bugs could soon start transmitting the disease.
California's first line of defense in keeping the virus at bay is mosquito control. To do that the state has enlisted the help of Buddhist organization Tzu Chi to try to spread the word about Aedes mosquitoes in the 12 counties where the Zika-carrying bug is found.
The main attempt to curb the Aedes mosquito population is sending workers door-to-door to check every home for standing water, but pilot projects in El Monte and the Central Valley have also released male Aedes aegypti mosquitos that are infected with a bacteria that prevents mosquito eggs from hatching.
The Los Angeles County Department of Public Health is also putting surveillance sites at clinics in areas that could be susceptible to a local outbreak, including the San Gabriel Valley and East Los Angeles, but officials say it will be difficult task to locate the source of an outbreak if one occurs.
"We cannot go to every single house and look for every single bottle cap," Gimena Ruedas, an assistant vector ecologist with the San Gabriel Valley vector agency, told the Los Angeles Times.
Other States
Florida, New York and California may have seen the most symptomatic Zika cases in the U.S., but numerous other states are working to combat the virus as warm weather approaches.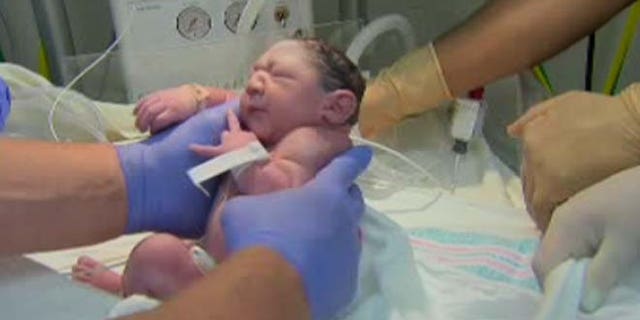 Texas is recommending that all pregnant women in the six counties where Zika-carrying mosquitos live get tested for the virus and is also asking any pregnant woman who has a rash and at least one other Zika symptom — fever, joint pain, or eye redness — to get tested as well.
There are also concerns that Puerto Rico – called last year the perfect storm for the virus – is underreporting its number of Zika cases.
Puerto Rico has reported only 16 cases of congenital defects associated with Zika, even though more than 3,300 pregnant women are known to have contracted the virus and several times that number are believed to have been infected.
By contrast, U.S. states and the District of Columbia, where the threat posed by Zika was thought to be much lower overall, have registered congenital defects in 63 fetuses or newborns among 1,300 pregnant women who have contracted the Zika virus.
Some observers believe Puerto Rico, which is heavily dependent on tourism, is downplaying the scale of its Zika problem.
"Puerto Rico's not escaping this. They're just hiding," one former US official said of the situation. The individual, who spoke on condition of anonymity, said months ago it was clear "dozens and dozens" of babies in Puerto Rico bore the hallmarks of Zika damage. But territorial health officials declined to label most of them cases of Zika congenital syndrome.