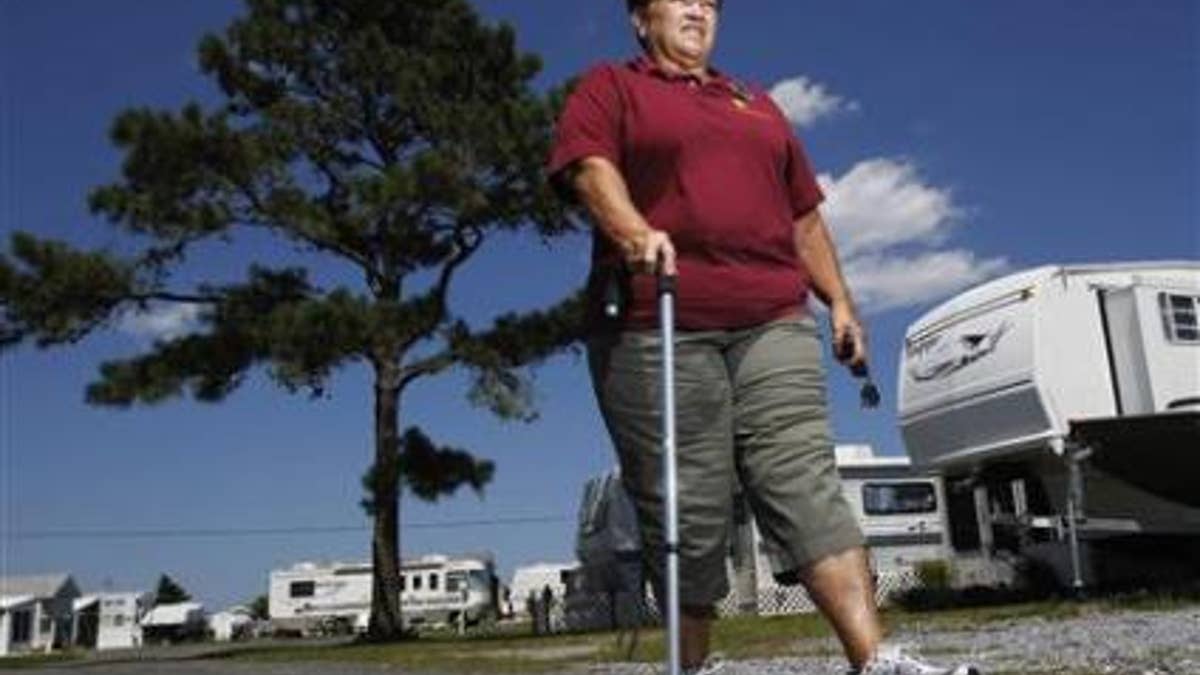 Johnson & Johnson faces a potentially more damaging and costly sequel to the $3 billion recall of its ASR all-metal artificial hips two years ago, one of the most expensive medical device failures in U.S. history.
A successor to ASR, the Pinnacle metal-on-metal hip system has nearly 1,600 lawsuits pending in U.S. courts. Doctors who are tracking large groups of patients with both products estimate that more than 10 percent of the Pinnacle all-metal hips will have failed in the next two to three years.
Metal-on-metal hip implants were sold on being more durable than those made of other materials, such as polyethylene or ceramic. They are meant to last up to 15 years, but as controversy over all metal-on-metal implants heats up, fewer surgeons are using them.
A survey taken by the American Academy of Orthopaedic Surgeons in 2010 showed 16 percent of surgeons were using metal-on-metal implants before the U.S. Food and Drug Administration warned of potential problems. That number dropped to 10 percent since the FDA warning, and doctors say the number probably has dwindled further.
Many patients with the Pinnacle metal-on-metal device are experiencing the same problems as those who got the ASR product, including pain and swelling, limited mobility, and dislocation. Perhaps most concerning, some doctors say, is the high levels of cobalt and chromium in the bloodstream resulting from wear of the all-metal implants. Metallosis, as it is known, can lead to cardiovascular, neurological, renal and thyroid problems, in addition to destroying soft tissue, muscle and bone.
"We're simply seeing the tip of the iceberg with metal-on-metal failures," Dr Mary O'Connor, an orthopedic surgeon at the Mayo Clinic in Jacksonville, Florida, said of the entire class of metal-on-metal devices. O'Connor said she does not use metal-on-metal hip implants because she has been concerned about metal poisoning for years.
The new round of complaints represents a significant threat for J&J's DePuy Orthopedics unit, whose Pinnacle line includes non-metal models and covers a much wider range of products than ASR. The diversified healthcare giant, under new Chief Executive Alex Gorsky, has also just raised its bet on orthopedic products with the $20 billion purchase of device maker Synthes.
"Litigation is what it is, but the ASR is a very different system and has a very different design and has very different clinical performance" than the Pinnacle, said Mindy Tinsley, a spokeswoman for DePuy. "We recalled it because it was not performing as it should."
She said DePuy is closely monitoring the performance of the Pinnacle metal-on-metal system, but is "very confident" in the product and will vigorously defend itself against lawsuits. DePuy did not make other executives available for comment.
DePuy and FDA officials said there is not sufficient evidence linking metal ions in the blood to health risks.
A total of 500,000 patients in the United States have received metal-on-metal hips, according to government data. Of those patients, an estimated 150,000 received the Pinnacle device, and 37,000 got the ASR implant. But while J&J has set aside $3 billion to settle the 3,000 ASR lawsuits, it is fighting complaints related to the Pinnacle device -- meaning that patients with virtually identical problems are facing different financial burdens.
Frances Grisham, 50, from Jackson, Tennessee, recently had surgery to repair a fracture to her left hip caused by the ASR implant. She was reimbursed for most of her out-of-pocket expenses and could be eligible for some of the settlement funds.
Harriett Bowen, 64, from Salisbury, Maryland, received the Pinnacle all-metal hip in 2008. She soon developed the same symptoms as Grisham: pain, limited mobility and elevated levels of cobalt and chromium in her blood. In July 2011, Bowen's left hip fractured at the implant site, requiring more surgery.
Bowen's doctor determined she had a cobalt and chromium count of 7 micrograms per liter (mcg/L), a level flagged by UK health authorities as worrying. "He said, 'Look, we've got to get this thing out of you.' It nearly scared me to death."
Unlike Grisham, she has received no compensation for the repair from J&J. Bowen is suing J&J.
"I have never done anything like this before, but considering what I went through for three years, I feel like I should be compensated," said Bowen.
Problems with all-metal cited across industry
While other makers of total hip replacement systems -- including Smith & Nephew, Zimmer Holdings, Wright Medical and Biomet Inc -- face similar complaints, the numbers of devices involved is much smaller. The next most widely used product belongs to Biomet, which is defending itself against lawsuits over its metal-on-metal M2a Magnum Hip System.
Legal experts say J&J is taking a harder line defending itself against Pinnacle metal-on-metal claims, hiring a top product liability defense firm and refusing to recognize patient complaints or pay for replacing the hip devices - known as revision surgery. It maintains the device performs better than other all-metal hip implants.
Paul Voorhorst, director of biostatistics and data management at DePuy, told an FDA advisory panel last month that the Pinnacle metal-on-metal device "is performing consistent with or better than other metal-on-metal products."
Should the Pinnacle lawsuits be found to have merit, J&J could end up paying nearly $5 billion to cover revision surgeries alone, according to plaintiff attorneys. DePuy revenue last year was $5.81 billion, or 9 percent of J&J's total.
Legal experts not involved in the cases say J&J probably is just taking its chances to see how the first few lawsuits play out - a common strategy for Big Pharma in major drug litigation cases. They say J&J may be aided in its defense by the lack of any U.S. program to track the performance of medical devices once they are implanted in people's bodies.
"The last thing plaintiff lawyers want is to go one by one (for each case). With so much unknown, proving cause and effect may be difficult," said Carl Tobias, Williams professor of law at the University of Richmond School of Law.
Cindy Schipani, professor of business law at the University of Michigan, said J&J could be playing with fire if the Pinnacle metal-on-metal devices are shown to be defective.
"They lose credibility if they keep saying they're not responsible and then it turns out the product is the problem," she said. "I question this strategy."
No hard data
While doctors can report problems about the Pinnacle to an FDA database, products with that name also include artificial hips that are not exclusively made of metal. One product is metal-on-polyethylene, the most popular of the Pinnacle devices, and another is metal-on-ceramic. A Reuters search of the database could not isolate adverse events reported for the all-metal Pinnacle, which is the least used of the Pinnacle products.
There is also no hard data yet on the Pinnacle's failure rate, partly because DePuy does not publicly disclose how many were implanted. DePuy's Voorhorst told the FDA advisory panel that 4 percent to 4.5 percent of these Pinnacle implants require a second surgery to fix the devices within five years after implantation, which is in line with other hip devices.
Felecia Stern, an attorney with Bernstein Liebhard LLP, represents Bowen, Grisham and many other patients who received the ASR and Pinnacle all-metal devices. She noted that the recall of 93,000 ASR implants in 2010 led doctors to notify patients and monitor for high metal levels. But problems with the Pinnacle are being reported less systematically since the devices weren't pulled from the market.
"At the end of the day we will see a similar occurrence of high metal levels in Pinnacle metal-on-metal recipients as more and more of them get their blood tested. That is certainly what we are seeing in our client population," she said.
Her firm also serves on the Plaintiffs Steering Committee for the federal Pinnacle lawsuits, which have been consolidated into a multi-district litigation in Texas.
The FDA has been monitoring problems with all-metal hip implants and convened the panel of outside advisers last month to discuss their safety. The panel concluded there was little reason for surgeons to use these devices given the risks.
In May 2011, the agency ordered device makers to conduct follow-up studies in cases in which an implant's failure could have serious consequences. Companies would be expected to take blood samples from patients to measure metal ion levels. But more than a year later, the FDA and device manufacturers agreed on study protocols for less than one quarter of the devices. Most of the study plans, including DePuy's, have not been finalized.
"We need more data to better understand how these devices perform," FDA spokeswoman Michelle Bolek said. "We are open to a more collaborative effort, if it helps us get the data we need."
Minimizing risk
The final failure rate for the ASR device has not yet been established, but a study released last March by the British Orthopaedic Association and the British Hip Society indicated a failure rate of up to 49 percent after six years - nearly four times the rate cited by DePuy when it recalled the device.
Dr David Langton is an orthopedist who has studied all-metal implants for years and supplied the two British organizations with data. He said he expects the ASR failure rate to rise to 80 percent at eight years. Based on a cohort of about 1,000 patients he is tracking at North Tees Hospital in the UK, the Pinnacle metal-on-metal hip has a failure rate of 8 percent at five years. He said that rate climbs to 16 percent after 6-1/2 years.
About 150,000 Pinnacle metal-on-metal devices are estimated to be implanted in patients outside the United States.
Several differences between the ASR and Pinnacle metal-on-metal could explain a lower failure rate.
One main reason is that the Pinnacle has a smaller head; larger heads are associated with higher failure rates because there is more friction.
Langton believes it is just be a matter of time before Pinnacle all-metal device failure rates climb, as more metal debris from the implant are released into the bloodstream and tissue. And while the failure rate might be lower than ASR, the absolute number of patients is higher.
"We believe the (Pinnacle) failure rate will be far above 10 percent," said attorney Brian Devine of Seeger Salvas LLP, which is handling both ASR and Pinnacle cases.
That would translate into second replacement surgery for 15,000 patients, he said. In 2002, Sulzer Medica AG paid an average of $250,000 per revision on its 2001 recall of its InterOp hip. Adjusting for inflation, an average J&J settlement could be $319,000 per revision, or $4.785 billion in total, he said.
Mayo Clinic's O'Connor is worried that the entry of metal ions into the bloodstream will damage internal organs, not just the surrounding tissues in the hip socket. There are also concerns high ion levels cause cancer, though that has not been proven.
"Autopsy studies of patients with metal-on-metal implants showed metal ions were everywhere the body - in the liver, the spleen, all over the place," O'Connor said.