Army veteran, cancer survivor granddaughter gifted new home after devastating house fire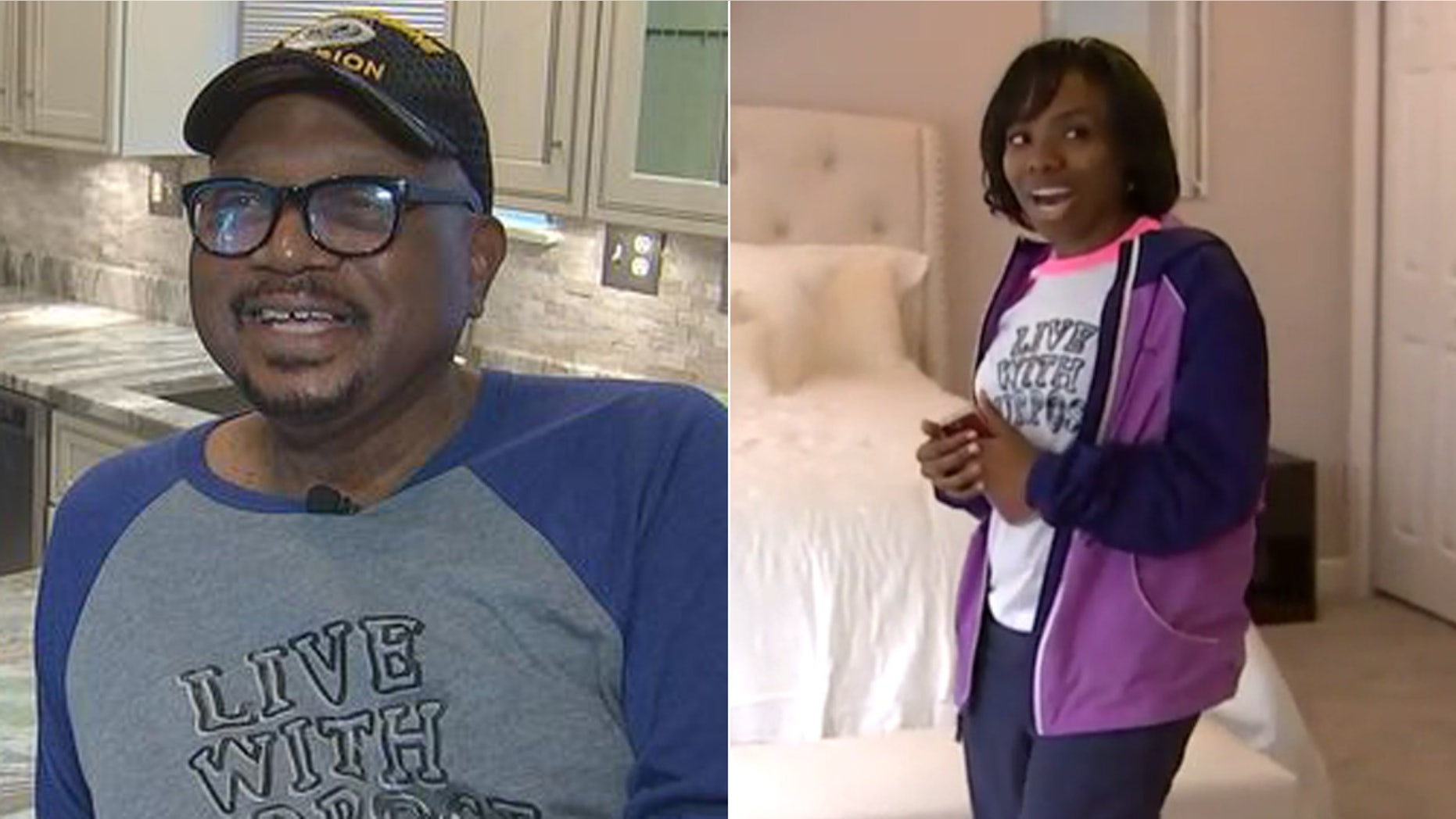 Eight months after a devastating fire destroyed an Army veteran's house, he and his cancer survivor granddaughter have a place to call home again thanks to generous donations from a local Maryland home improvement company.
Mark Ward, whose war-related injuries have left him physically disabled, narrowly escaped the fire. His 24-year-old granddaughter, Taj Renee, was at therapy which is part of her recovery from brain surgery to remove a tumor, Fox 5 DC reported.
TEXANS' DAVID QUESSENBERRY RETURNS TO PRACTICE AFTER COMPLETING CANCER TREATMENT
The fire was determined to be electrical and damaged the windows, doors and roof of their home. Up until Thursday, the pair had no place to call home. D&A designs, a local design company, stepped in to help the Wards and were on-hand for the big reveal.
"We renovated the house, restored it from the studs and put dry wall in, electrical in, plumbing in, and we also decorated the house and designed the house too," Dereky Martin-Hagler told Fox 5 DC. "We wanted to bring them some joy."
Martin-Hagler even created a special "man-cave" for Ward where he can watch the Washington Redskins with friends.
"Right now man, this is unreal," Ward told Fox 5 DC from his new kitchen.