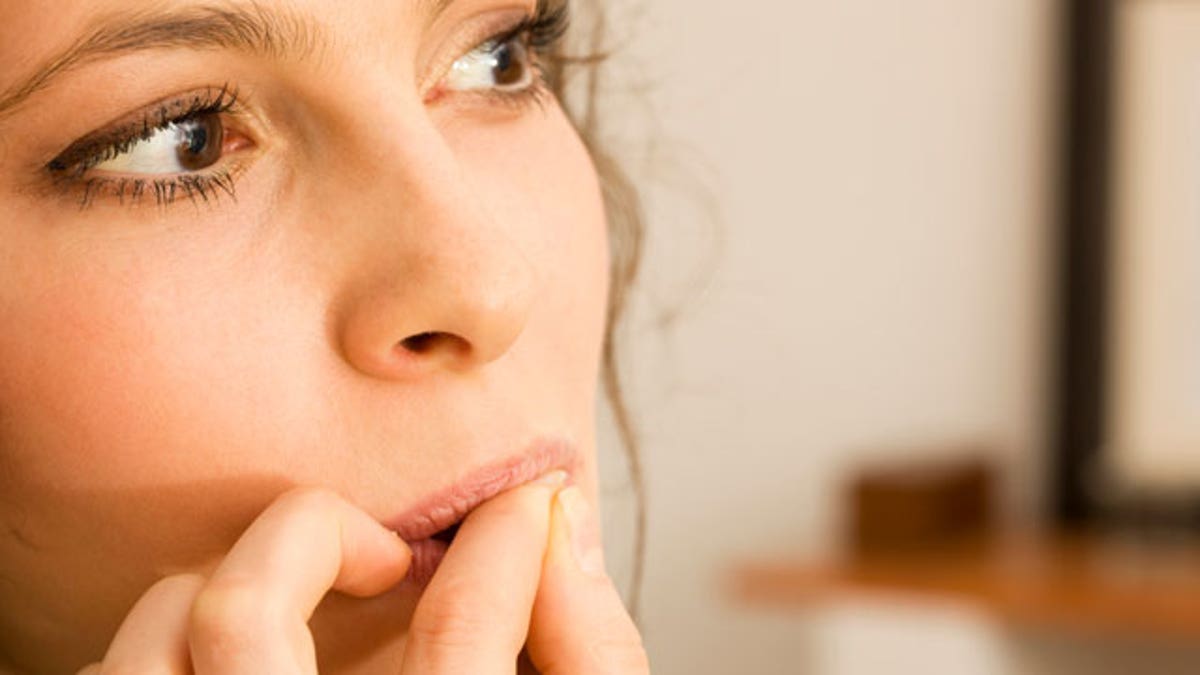 Men and women with severe symptoms of anxiety may have a higher risk of stroke than their more relaxed counterparts, a new study suggests.
"The greater your anxiety level, the higher your risks of having a stroke," study co-author Dr. Maya J. Lambiase, of the University of Pittsburgh School of Medicine, said.
"Assessment and treatment of anxiety has the potential to not only improve overall quality of life, but may also reduce the risk of cardiovascular diseases, such as stroke, later in life," she said in an email.
Dr. Philip Muskin, a professor of psychiatry at Columbia University Medical Center in New York emphasized that the stroke risk identified in the study among overly anxious individuals was not vastly increased.
"What it's really saying is, you're a little more likely to have a stroke," said Muskin, who was not involved in the study. Still, he added, "I would like to be a little less likely (to have a stroke) in my life."
Stroke is one of the leading causes of death in the U.S., but few studies have looked at psychosocial factors other than depression or psychological stress or distress, that may contribute to a person's risk of stroke.
Yet, Lambiase and her colleagues point out, anxiety has been linked to increased cigarette smoking, alcohol abuse and physical inactivity - all of which are known to increase stroke risk.
To investigate the association between anxiety and stroke, the researchers analyzed data from 6,019 men and women who were enrolled in the First National Health and Nutrition Examination Survey in 1971-1975 and followed for about 16 years.
The participants were interviewed at the start of the study to determine the presence and severity of any anxiety symptoms, and stroke events were identified by examining hospital or nursing home discharge reports and death certificates.
A total of 419 strokes occurred throughout the study period, but the risk of stroke was higher among those who reported greater anxiety symptoms, including excessive feelings of worry, stress and nervousness, at the initial interview.
Overall, anxiety was linked to a 14 percent higher risk of stroke relative to participants who were not anxious, Lambiase and her co-authors report in the American Heart Association journal Stroke.
But stroke risk also appeared to rise in line with increasing severity of anxiety symptoms, the results suggest.
The link between anxiety and stroke risk remained even after the researchers took into consideration other factors that may have influenced cardiovascular health, such as alcohol use, physical activity and smoking. After those adjustments, men and women with higher levels of anxiety were 33 percent more likely to experience stroke than those with fewer anxiety symptoms.
Similarly, the link between anxiety symptoms and increased stroke risk remained when the researchers accounted for study participants' age, gender and symptoms of depression.
The researchers didn't analyze the reason for the connection between anxiety and stroke, but they speculate multiple factors are likely to be involved. These could include unhealthy coping behaviors people with anxiety indulge in as well as overactivation of the sympathetic nervous system, which controls fight-or-flight responses, such as the release of stress hormones.
"People with high anxiety levels are more likely to smoke and be physically inactive, possibly explaining part of the anxiety-stroke link," Lambiase said. "Higher stress hormones, blood pressure or sympathetic output may also be factors."
"However," she added, "future research is needed to determine the precise mechanisms whereby greater levels of anxiety increase a person's risk for stroke."
Dr. Muskin acknowledged that the study findings do point to a greater risk of stroke among overly anxious people, "but there are things you can do about that," he said.
Noting that "anxiety predicts bad health behaviors," Dr. Muskin cited the importance of stopping smoking and starting to exercise. He also described the importance of meditation and proper breathing techniques, which he teaches in his private practice with patients.
"Doing nothing leaves you at a higher risk (of stroke)," he said, but breathing exercises have "a psychologically beneficial effect," with no harm and no addicting qualities, he said.