American expat fights for his life after falling off roof in Bali while chasing monkey who stole his Pittsburgh Steelers cap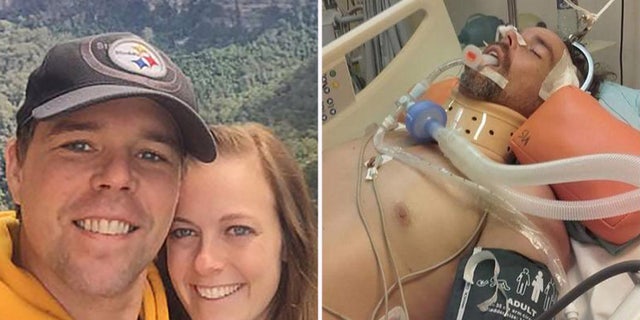 A Florida man living in Indonesia is fighting for his life after he plunged 33 feet off a rooftop while chasing a monkey that had snatched his favorite Pittsburgh Steelers cap, according to a report out Saturday.
Jeff "Swede" Swedenhjelm, 40, reportedly was diagnosed with severe spinal damage by hospital officials in Bali, and is paralyzed from the chest down.
"Our utmost concern is to get Swede out of Bali and into a country with a spinal specialist" such as Singapore, his daughter, college student Lyric Swedenhjelm, told Northwest Florida Daily News.
His daughter also said her dad is in a medically-induced coma and on a ventilator.
The family has started raising money through GoFundMe to cover the estimated costs of the travel and medical care, which Lyric said could amount to $60,000.
TRUMP TAKES AN INTEREST IN AMERICAN'S BALI PRISON ORDEAL OVER MEDICAL MARIJUANA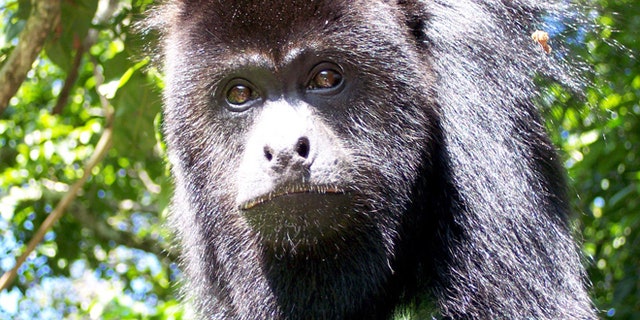 She added that her father moved to Bali years ago and has neither money nor medical insurance.
Their fundraising effort has already pulled in over $58,000. It depicts Swedenhjelm at the hospital and includes quotes attributed to him:
"A few nights ago, in Bali, I had an accident that has crippled me from the chest down, and has only allowed me to feel a tingling sensation in hands and arms. Obviously this is going to incur a great deal of medical expenses."
The message adds, "I am hopeful that the time we shared on this wonderful planet has given me enough love and respect in your heart to make you want to help. I have never been the one to ask for help, especially in monetary form, but any help will be taken to heart. Thank you all in advance. One Love. <3 Swede."