Air Force says 135 patients possibly exposed to HIV, hepatitis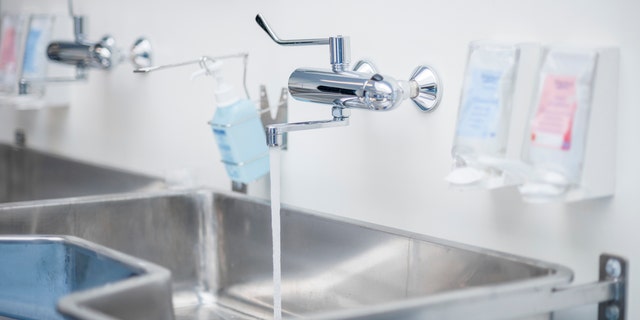 NEWYou can now listen to Fox News articles!
As many as 135 patients who underwent a colonoscopy or endoscopy at an Air Force base in Qatar may have potentially been exposed to HIV or hepatitis after it was revealed that the scopes used in the procedures were not properly cleaned.
The Air Force is contacting patients who received either of the procedures between April 2008 and April 2016 at Al Udeid Air Base. While the Air Force Surgeon General spokeswoman told Military.com that the risk of infection is "very small," it is recommended that affected patients receive diagnostic testing for HIV and Hepatitis B and C.
During a review of procedures, the Air Force discovered that technicians used a manual cleaning and inspection method rather than the FDA-recommended automated process, spokeswoman Larine Barr told Military.com.
"Specifically it was noted that during equipment reprocessing, the flushing and brushing of the scope lumens were not completed as recommended by the manufacturer," she told the news outlet.
The Air Force said the air base no longer performs colonoscopies or endoscopies, and no other procedures were affected. It is currently reviewing all reusable medical instruments and devices and is reviewing best practices to prevent the issue from happening again, Military.com reported.
"We apologize to our patients and assure them that appropriate actions have been taken to address and mitigate the cause that led to this problem," Big. Gen. Robert Miller, Air Force Medical Operations Agency commander, said in a news release.