Age of sperm donor may not affect infertility treatment success, study shows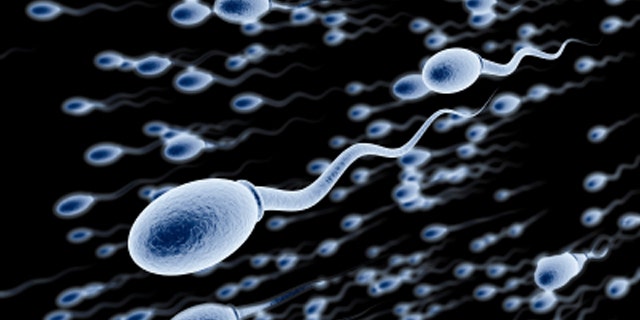 NEWYou can now listen to Fox News articles!
Despite evidence indicating that sperm quality declines as men age, a new study shows that a sperm donor's age doesn't affect the success rates of infertility treatments utilizing donor sperm, Healthy Day News reported.
In a study presented at the European Society of Human Reproduction and Embryology, in Munich, Germany, researchers analyzed the outcomes of more than 39,000 fertility treatment cycles utilizing donated sperm. The study only examined first rounds of treatment and involved patients receiving either in-vitro fertilization (IVF) or donor insemination.
Overall, the live birth rate from IVF was approximately 29 percent among women 18 to 34, and 14 percent among women over the age of 37. No link was seen between live birth rates and the age of sperm donors in either age group.
"It's sperm quality rather than male age that matters," said principal investigator Dr. Meenakshi Choudhary, from the Newcastle Fertility Centre at Life, Newcastle upon Tyne, United Kingdom.
Similar results were seen when studying donor insemination treatments.
"Our study shows that we are good at selecting the right sperm donors with the right sperm quality – and that's why we found no difference in live birth rate despite the increasing age of sperm donors," Choudhary said. "This confirms the view that a man's age doesn't matter in achieving a live birth provided his sperm quality is good."
Click for more from HealthDay News.