After Knife to Brain, Police Officer Heads Home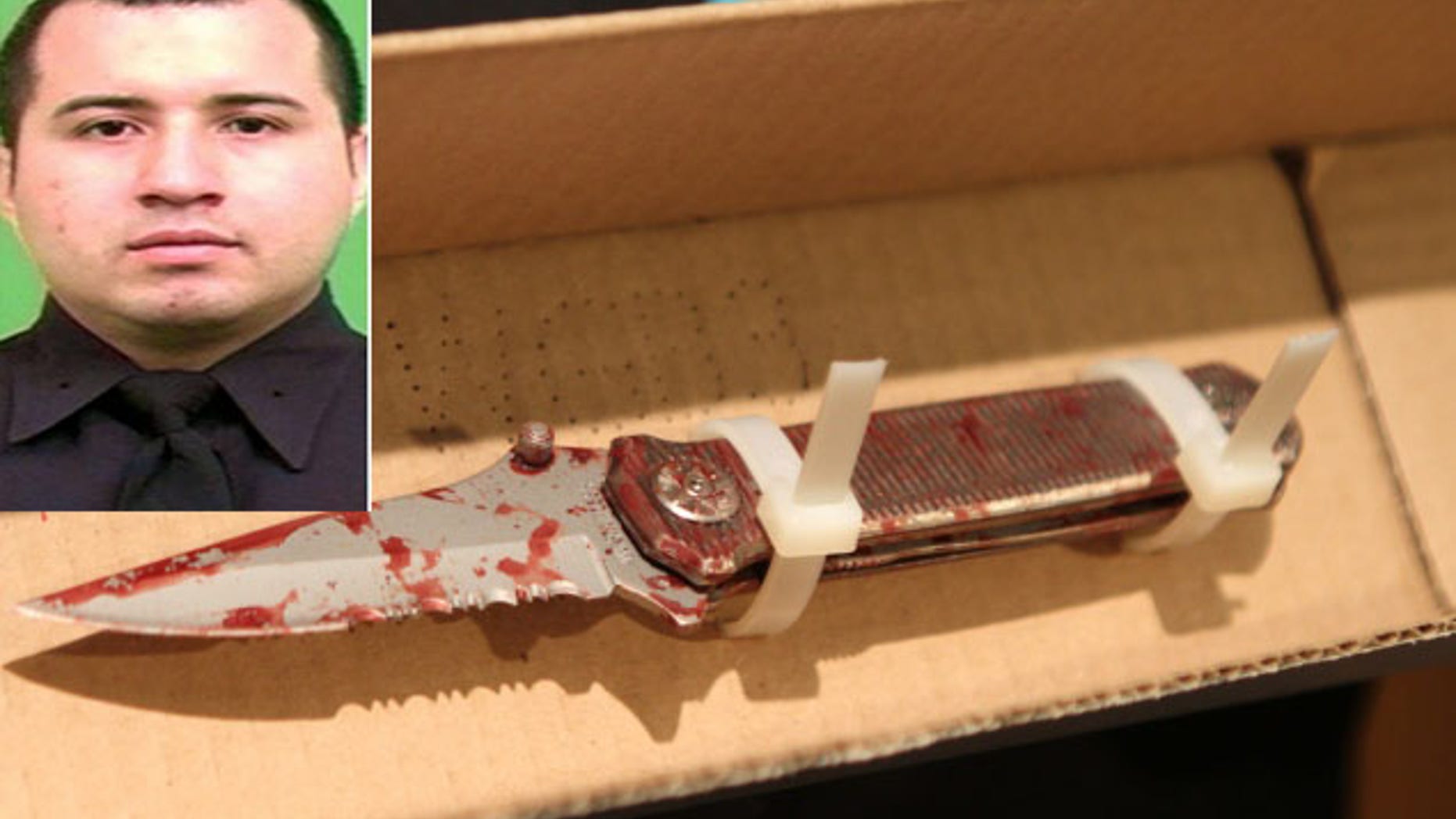 The New York cop who survived a knife stab to the brain will leave the hospital Wednesday.
In his first interview since the miraculous ordeal, Officer Eder Loor told the New York Daily News he is grateful for recovering.
"I'm just happy to be alive," Loor said, according to the Daily News. "God gave me a second chance."
Loor was stabbed while answering a call about an emotionally disturbed person in East Harlem. After getting stabbed, Loor apparently removed the knife himself from his left temple. His doctors have said his survival is a miracle.
"I was telling his wife that he is probably the luckiest unlucky man you could ever have," the doctor, Joshua B. Bederson, head of neuro-surgery at Mount Sinai Hospital, said during a press conference after the stabbing.
Loor and his partner, Luckson Merisme, were responding to a call when they met the 911 caller, the mother of the stabbing suspect, Police Commissioner Raymond Kelly said.
She told them her son, Terrence Hale, was in the apartment upstairs, and needed to go to the hospital. They found Hall and told him they were taking him to a hospital but he brandished a knife and stabbed Loor, Kelly said. Then he took off.
The knife penetrated his skull, causing bleeding on the brain that required emergency surgery, authorities said.
Loor's partner raced after the attacker, calling for backup, and Hale was apprehended about a block away, Kelly said.
Hale, who was brought to Metropolitan Hospital for a psychiatric evaluation, was arrested on charges of attempted aggravated murder, assault and criminal possession of a weapon. It wasn't clear if he had an attorney.
Includes reporting from the Associated Press.
Follow us on twitter.com/foxnewslatino
Like us at facebook.com/foxnewslatino