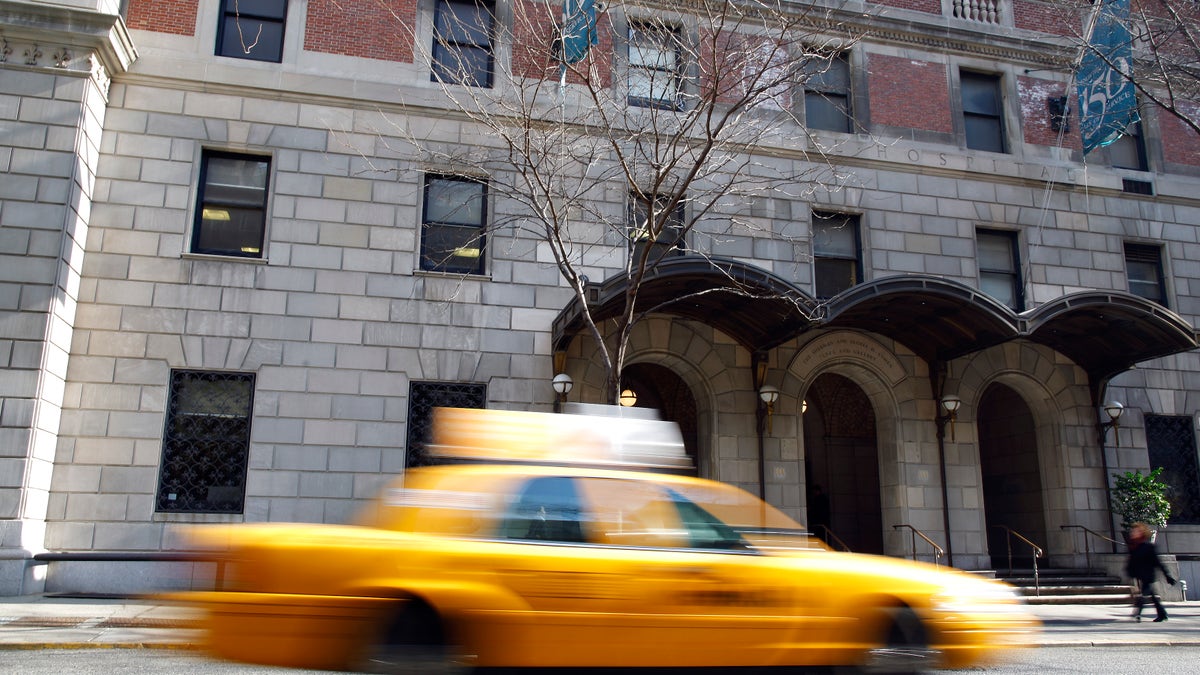 Brits Katie Amos and fiance Lee Johnston didn't expect to become a family of three until 2015, but at just 29 weeks pregnant, Amos went into labor—while walking through Central Park during "a last getaway" to the Big Apple.
She delivered son Dax, weighing three pounds, on Dec. 28 at Lenox Hill Hospital, where he remains. Now, the pair are stuck in New York as doctors say Dax won't be able to leave until March 10, the Independent reports.
Amos and Johnston are staying at Ronald McDonald House, but Dax's medical bills are expected to total $200,000 before their stay is up. While insurers reportedly cleared Amos to fly, "we aren't sure if our insurance covers the medical bill," Johnston tells the Daily Mirror.
(A fundraising page for the family refers to their coverage as "travel insurance.") "We feel quite stranded at the moment," Johnston adds. But "the good news is Dax is doing really well," he says, noting his son will be registered as an American citizen and "could run for president when he is older." The fundraising page, started by a friend in the UK, notes the pair have "no money, no clothes, no friends or family" in New York.
Some $9,660 has been raised as of this writing, which will "take off the pressure on the money front," the friends tells the Daily Mail.
The couple's family members plan to visit in a few weeks. (A Canadian who gave birth in the US received a $1 million bill.)
This article originally appeared on Newser: Brit Gives Birth Weeks Early in NYC, Faces $200K Bill
More From Newser