After 62 years, couple forced to live apart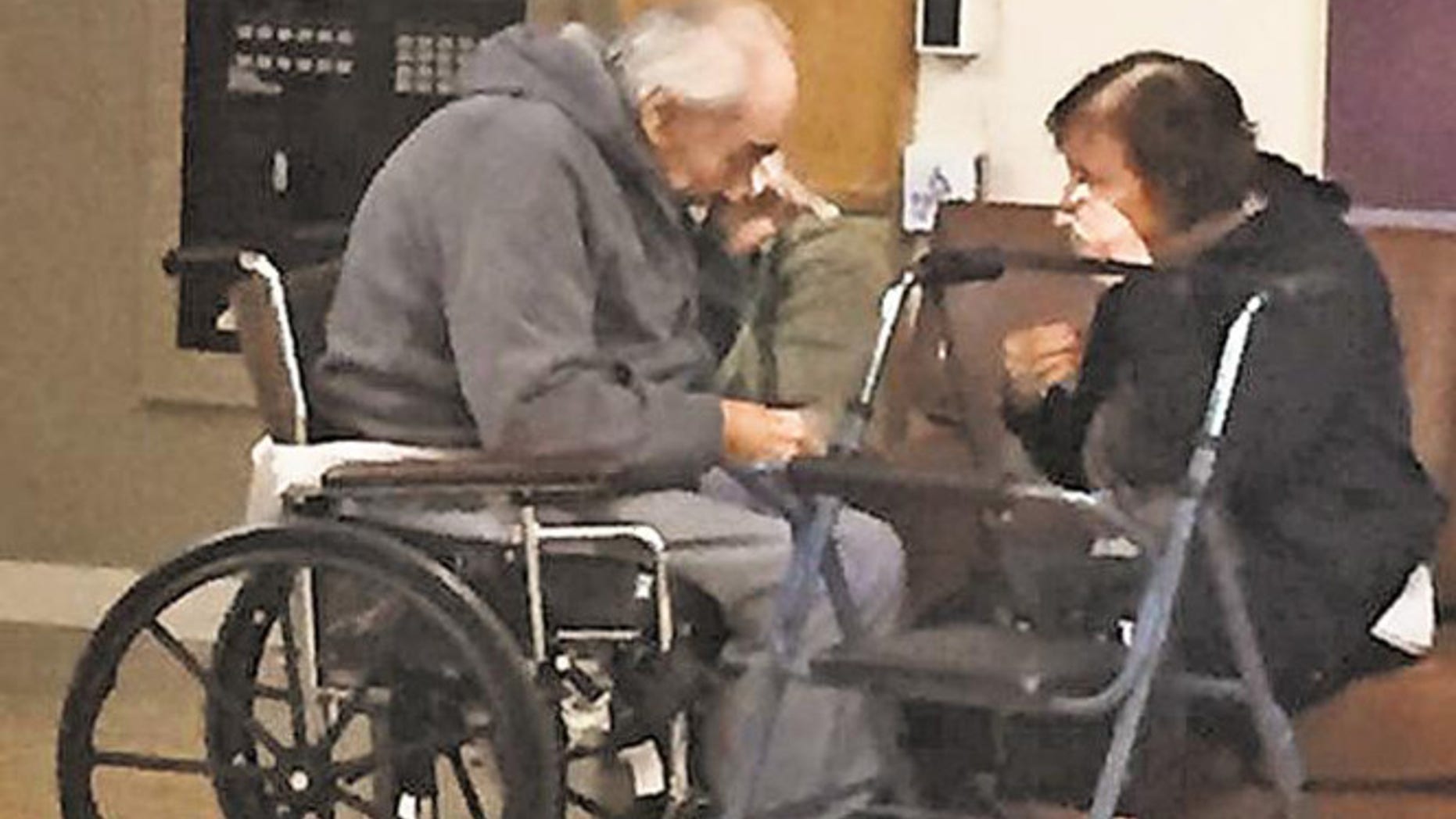 A lot of people have suddenly discovered grit in their eyes after seeing a photo of an elderly Canadian couple crying as they say goodbye to each other.
Granddaughter Ashley Bartyik shared the photo to highlight the plight of Wolf and Anita Gottschalk, who have spent the last eight months living in separate care homes against their will after 62 years of marriage, the CBC reports.
"They cry every time they see each other, and it is heartbreaking," Bartyik writes in a Facebook post, pleading for the Fraser Health authority in Surrey, British Columbia, to reunite the couple before 83-year-old Wolf's dementia worsens and his memory of Anita, 81, fades.
He was moved to a different home in January because he needs a higher level of care. The couple now live about 30 minutes apart and relatives try to make sure they see each other every couple of days.
Bartyik says her grandmother is "just begging anyone that can help her get her husband back"—and after 62 years together, they "deserve to spend their last moments in the same building." "This is a heartbreaking situation for the family, and it's quite upsetting for us as well," a spokeswoman for Fraser Health tells CNN.
"We are committed to reuniting the couple and we hope to do so within the next few weeks." (Cops who checked up on this elderly couple in Italy ended up performing an act of kindness.)
This article originally appeared on Newser: After 62 Years, Couple Forced to Live Apart