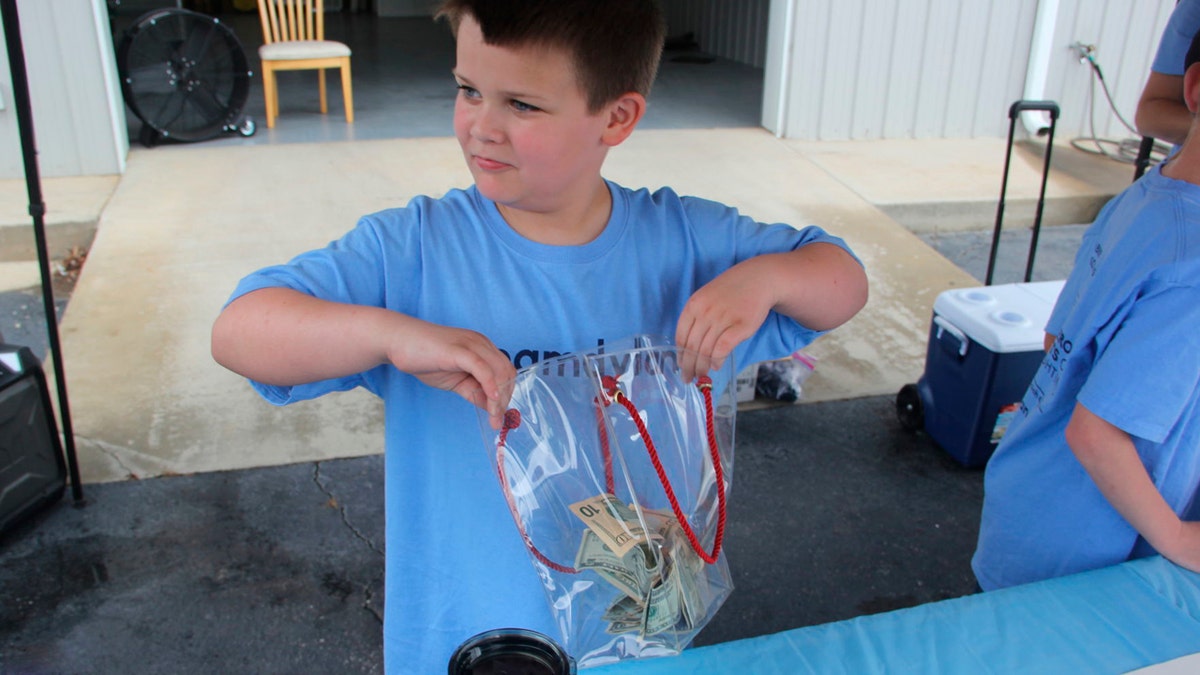 GREENWOOD, S.C. – A 9-year-old South Carolina boy selling lemonade to help his sick baby brother raised nearly $6,000 in two hours Saturday.
Andrew Emery wants to help his parents pay for the medical bills for his little brother Dylan. The infant suffers from Krabbe disease, a rare and often lethal neurological condition.
So on Saturday, Emery spent two hours at used truck dealership Southern Wheels in Greenwood, selling lemonade and #TeamDylan T-shirts. He raised $5,860 to be added to $1,300 raised at a Friday benefit concert and $5,600 from a GoFundMe site for his brother.
"I'm gonna spend it on doctor's bills and stuff, and buy him a teddy bear too," Andrew told the Index-Journal of Greenwood. "I just want to help Dylan. He's my baby brother."
Dylan's mother and father are with him at a Pittsburgh hospital seeking medical care. Melissa Emery is updating her youngest son's condition on a Facebook page set up for him.
"I'm gonna spend it on doctor's bills and stuff, and buy him a teddy bear too."
"The calls, texts, thoughts and prayers have been continuous and so numerous we can't count. We r so appreciative!! Please keep them coming because we r grasping at each one to help us through the day. For the people who are doing fundraisers and donating. I will never be able to repay u for helping us but please know we r so thankful and I pray that God will bless u to the end of the earth!!," she wrote last week.
Andrew's mother said he has been thrilled from the start to have a younger brother and the fundraising is just an extension of the love he has for Dylan.
"It's really hard to explain to a 9-year-old what's happening. From the minute he found out he was going to be a big brother, he was in love with it," she said. "I see every day that he's special, and now everybody else can, too."
Andrew has been talking to his baby brother on video calls and has big plans for when he gets home, hopefully later this week.
"I'm going to hug him," Andrew said.