8 styles of footed infants' pajamas recalled by Carters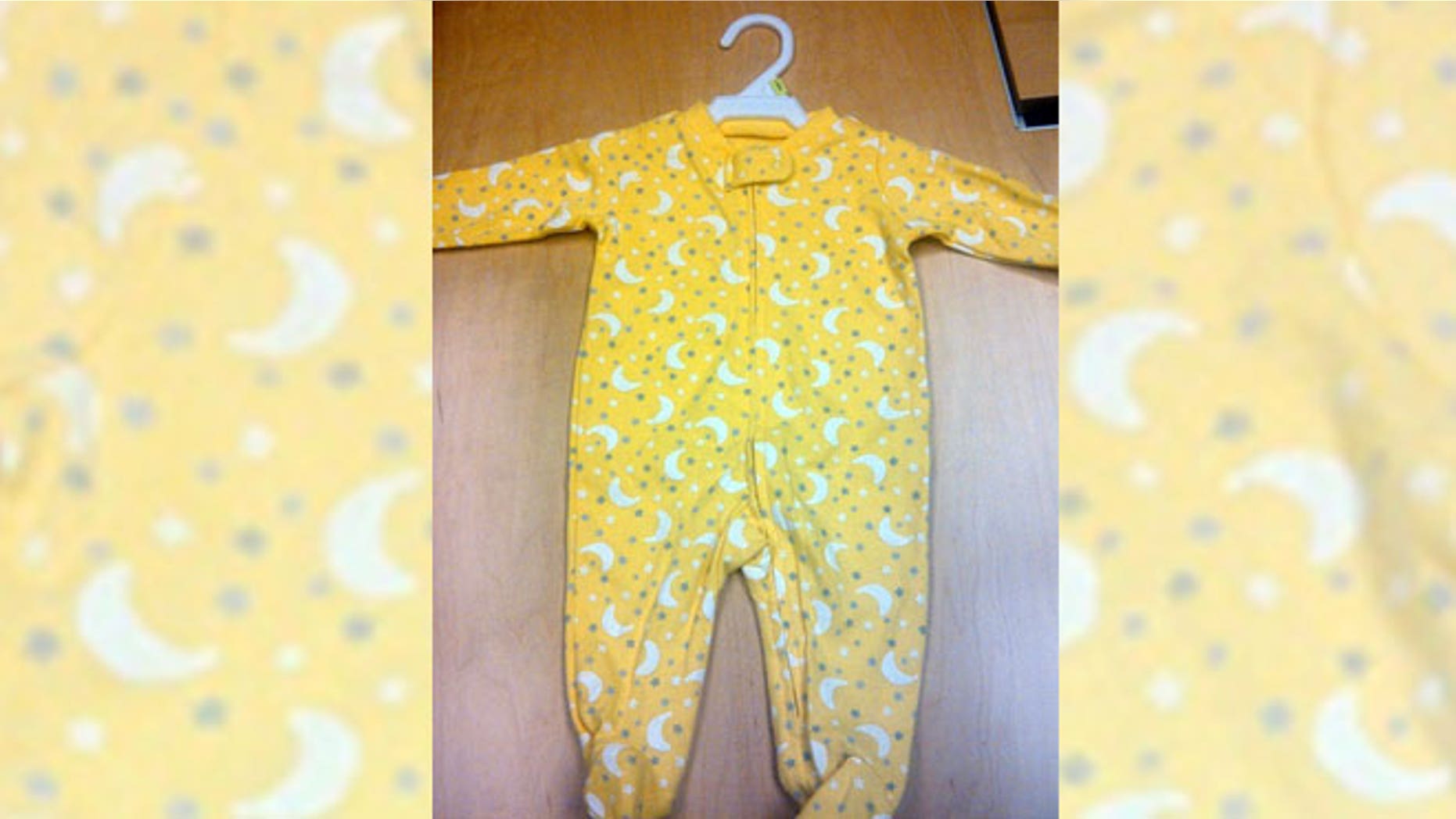 Approximately 218,000 infant pajamas were recalled by Carter's, according to the Consumer Product Safety Commission.
The one-piece footed pajamas have a zipper that can detach and pose a choking hazard to young children, the Commission said on its website.
Eight different styles of the pajamas, sold in sizes 3, 6 and 9 months, were affected by the recall
So far, there have not been any injuries reported.
The pajamas were sold between December 2012 and January 2013 at OshKosh B'Gosh, Walmart and Target retailers. The Baby B'gosh sleepwear also sold online at www.oshkoshbgosh.com.
Consumers who have purchased these pajamas should call Carter's at (888) 282-4674 or go online to www.Carters.com and click on 'Product Recalls.' Consumers will be issued a full refund.
The style number is printed on a side seem label, and recalled style numbers are listed below:
Baby B'gosh      
414-208

Child of Mine     
715-839

Just One You     
520-242
597B537
520-243
597B538
520-244
597B539