8 products to help you meet your New Year's resolutions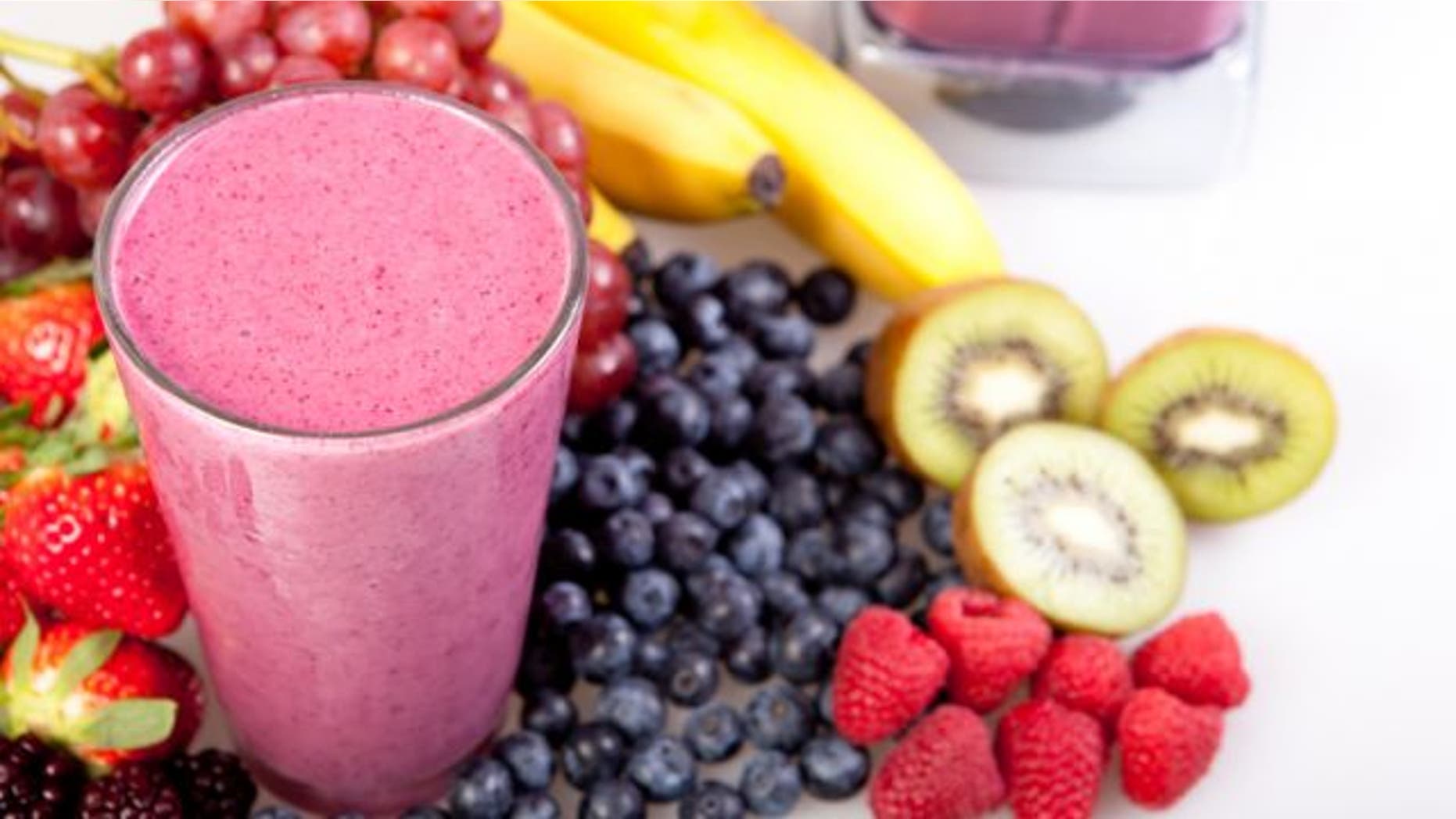 Looking for a few new healthy products to jump start your New Year's resolutions? Look no further. These 8 healthy products will help you reach your goals!
1. ALOHA Daily Good Greens: This whole-food powder is made from superfoods, fruits and vegetables such as moringa, Hawaiian yellow ginger, wild-harvested coconut water, wheatgrass juice, wild blueberries and spinach. It comes in three blends: original, berry and chocolate. All you have to do is add the packets to any drink, recipe or smoothie for a boost of nutrients and fiber— which is lost in most green juices. These greens are vegan, Non-GMO, gluten-free, organically grown and wild harvested. There's nothing artificial, which is why I love it. Plus, it's convenient for travel and perfect for people on the go.
2. Klio Greek Mountain Tea: Resolving to drink more antioxidant-packed tea this year? Greek Mountain Tea is the new green tea. Mild and smooth without any bitterness, it's caffeine-free and packed with high concentrations of antioxidants and phyto-nutrients. Generations of Greeks have long sipped it as a remedy for ailments from the common cold to digestive issues. Modern studies have found it to have antimicrobial, memory, digestive and anti-inflammatory benefits. This is the perfect tea to brew in the morning to give you lasting energy throughout the day.
3. Nature's Path's New Qi'a Superfood Oatmeal: Is your resolution to eat organic? To get more superfoods into your diet? Eat less sugar? Increase your energy? This one little box has got you covered. Nature's Path's new Qi'a Superfood Oatmeal is made from chia, hemp, buckwheat and gluten-free rolled oats and is loaded with good things like omega-3, protein, and fiber.  With one gram of sugar or less per serving, this oatmeal is also USDA-certified organic, vegan, gluten-free and non-GMO Project Verified. The three flavors – Superseeds & Grains, Creamy Coconut and Cinnamon Pumpkin Seed – will help you stick to your resolution at the start of each day. It's a perfect weekday or weekend breakfast to fuel your day.
4. Annie Chun's Roasted Seaweed Snacks: These portable snacks are lightly seasoned, roasted sheets of nori that satisfy the most serious salty-snack craving. Plus, they're high in vitamins and minerals and low in calories. These snacks are available in popular flavors including: Sesame, Wasabi, Brown Sugar & Sea Salt, and Cracked Pepper & Herbs. You can find these seaweed snacks in the ethnic aisle of grocery stores, as well as at Asian or health foods stores, and use them in soups, stews, stir-fry recipes and more. I love munching on them alone or adding them to my salads!
5. Wonderful Pistachios- If becoming a health nut tops your list of New Year's resolutions for 2015, try adding a handful of in-shell pistachios to your daily diet for a small change in your snacking habits with great health benefits. Pistachios are one of the lowest fat, lowest calorie nuts, and the shells promote mindful eating because they slow you down and serve as a reminder for the amount you've eaten. Wonderful Pistachios are a smart snack for healthy eaters, and make for a crave-able healthy habit that doesn't require a complete diet overhaul. Go for a daily handful of this colorful, flavorful nut as part of a healthier you to get crackin' on your 2015 New Year's snackin'.
6. KIND Bar: Be careful when choosing your mid-afternoon snacks. Veer away from empty calories like chips, cookies, etc. and grab something that will actually sustain you and prevent you from overeating later in the day. I love KIND bars and am especially a fan of their new Dark Chocolate Mocha Almond bar as you can get your chocolate fix without all the added sugar (only 5g with nothing artificial!). They're perfect for an afternoon snack or a healthy guilt-free dessert.
7. Earthbound Farm Smoothie Kickstarts: The tasty mixtures of frozen organic fruits and veggies like kale, blueberries, mangos and peaches in Earthbound's new Smoothie Kickstarts are great for people who might be looking to eat healthier. Each bag is filled with frozen fruits and veggies you can add to your breakfast smoothie with yogurt, fresh bananas, nuts and seeds or serve as a dessert with cocoa powder and ripe avocados for a sweet and vegan chocolate "mousse" option. Since they're frozen, you can easily stock up on these re-sealable bags and have healthy (organic) and high-fiber options easily ready for meals and snacks.
8. LEVEL Life: For those looking for a convenient breakfast, LEVEL Life, a diabetes company, offers low-carb protein bars that deliver 6g fiber and 11 to 13 g protein that fit easily into a pocket or purse for simple, on-the-go nutrition. LEVEL Life foods are low glycemic and gluten-free, making them ideal for anyone looking for simple solutions to satisfy hunger while watching carb and sugar intake. The bars come in four different flavors: Chocolatey Crisp, Caramel Chocolatey Peanut, Chocolately Peanut Crunch, and Double Chocolatey Chip. For those looking for a sweet snack, they also offer Peanut Butter Cups and Peanut Turtle bars, formulated with 80 percent and 60 percent less sugar than traditional offerings.