8 genius ways to sneak in exercise over the holidays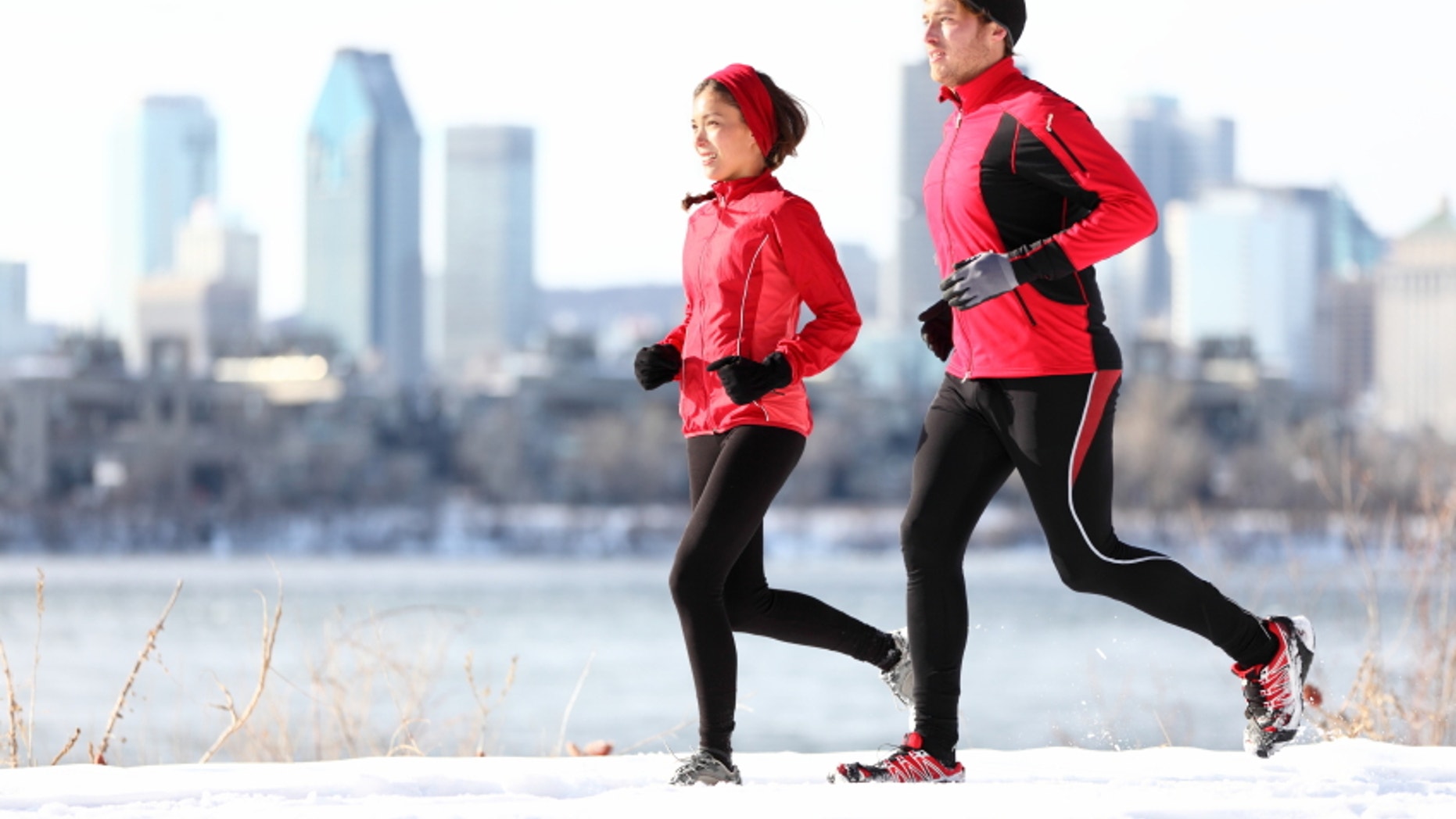 Here's the scenario: You're visiting family for the long holiday weekend. It's too cold to go outside and there's no gym or equipment within miles. It would just be so tempting to roll over and drift off into a Godfather-rerun-and-endless-eggnog haze.
But you've made big promises to yourself: You're going to get in some exercise, consistently, this holiday season. But how to make the space—both physical and psychological—when the overwhelming urge is to pull on your ugly sweater and plop down on the couch like everyone else?
Thankfully, our favorite celebrity trainers are always in a giving mood. They've shared their best tips on motivation and workout etiquette, along with simple, effective exercises you can do just about anywhere.
RELATED: Lose 10 Inches in 10 Days
Try one or all of these moves over the holiday break for some extra calorie blasting.
1. Be an early bird
"If you can muster it, wake up 30 minutes before everyone else to get your workout in. That way no one will be surprised and no one will bother you. But whenever you do it, the key is to have a time that's consistent. Schedule it into your holiday week and commit to it like a job."
—Anna Kaiser, founder of AKT InMotion studio, trainer of Sarah Jessica Parker, Sofia Vergara
Steal this move from Anna: Heel Click
Stand with your feet two to three feet apart, then sit your hips back and bend your knees to lower into a half squat, raising your arms in front of your chest, elbows bent. In one motion, press through your heels to jump into the air while swinging your arms down to your sides, clicking your heels together in midair. That's one rep. Immediately lower back into a squat position. Do 10 reps.
RELATED: 10 Exercises for Healthy Knees
2. Indulge…within reason
"Remember that health and fitness are a part of your everyday life. It's not something that you can turn on and off. Do everything in moderation. Allow yourself that one day to indulge with one meal of your choice during the holiday season, and then get back to it the next day."
—JR Allen, owner of 2 Day Be Fit, trainer of Mary J. Blige
Steal this move from JR: Inchworm with Mountain Climbers
Clear enough space so that you'll be able to get into a push-up position. With feet together and legs straight, bend over and touch the ground. With your legs still straight, walk out with your hands until you are in a push-up position. Then do a mountain climber: bring your knees to your chest one at a time. Return to push-up position. Walk back with your hands until your legs are straight again. Repeat 10 times.
RELATED: 11 Fitness Foods to Help You Get in Shape Faster
3. Respect your hosts
"Getting your sweat on doesn't need to spark drama or be some clandestine operation. To slip away from the festivities discreetly, say something casual like: 'I'm gonna pop into the basement for a fast body-weight workout. Takes less than 10 minutes.' Above all, remember: you're a guest in this house. Be respectful and go with the flow."
—Adam Rosante, author of The 30-Second Body and creator of The 21-Day Reset Challenge
Steal this move from Adam: Stick-Up Sprints
Raise your fingertips to the sky, keeping your biceps in line with your ears. Sprint in place as fast as you can for 30 seconds, raising knees up to at least hip-height. (Holding your arms overhead works your shoulders and challenges your core, he says.)
RELATED: 24 Fat-Burning Ab Exercises (No Crunches!)

4. Pack wisely
"I'm a huge fan of Thera-Bands. They're inexpensive and portable, and they make great stocking stuffers! You can even use them on the couch when everyone's watching TV. Keep one in your pocket over the holidays to use whenever you have a spare minute. Just having it with you will give you peace of mind to know you have control over your fitness."
—Michelle Lovitt, trainer of Lauren Graham and Laura Vandervoort
Steal this move from Michelle: Bow and Arrow
Hold Thera-Band in both hands. Extend the left arm forward. Grab the band close to the left hand with your right hand. Keeping both arms at shoulder height, pull the band back leading with the right elbow. Repeat 10 times and switch sides.
5. Keep your goal in sight
"If you've got parties lined up, then try to live lean and clean on the days you aren't going out. Eat lighter, hydrate, stick to proteins and less starchy carbs. For motivation, keep your New Year's Eve dress in plain view, and try it on during the holidays to make sure you'll be able to fit into it."
—Ramona Braganza, trainer of Paula Patton and Dominic Cooper
Steal this move from Ramona: Stick 'Em Ups
Stand with your back against a wall. Keep knees slightly bent and place arms bent at 90 degrees against the wall, elbows and wrists touching, with head against wall. Slowly slide your arms up 6 inches, then back down. Repeat for 1 minute. (You should feel it working between your shoulder blades once you step away from the wall, she says.)
6. Help me…help you!
"If you need to steal away in the middle of the day to work out, say 'Hey guys, it's time for my break. 'I'll be back in 15 minutes.' Then, offer to watch the kids for 15 minutes later on. Above all, if you remind people that you'll be happier if you get your workout in, they'll be happy for you to do it, too."
—Anna Kaiser
Steal this move from Anna: Skater Tuck
Sit on the ground with your right arm extended slightly behind you supporting your upper body and your left foot flat on the floor. Squeeze your left glute as you lift your hips up and extend your right leg out in front of you, then stretch your left arm upward into a modified side plank. (Keep your left knee bent at 90 degrees.) Next, do a tuck by hinging at the waist and bringing your left elbow and right knee toward each other while tucking your bent right leg underneath your torso, then return to modified side plank. Do 10 reps, then switch sides.
7. A little goes a long way
"Stick to your workouts, even if you cut the time in half from 40 minutes to 20, or even 20 to 10. Sweating just a little each day will keep you in touch with your body and activate endorphins. You will feel more inclined to keep the sweat going if you don't stop doing it for too long."
—Ramona Braganza
Steal this move from Ramona: Stair Step-Ups
Stand facing stairs. Place your right leg 2 or 3 steps up. Press into the heel of your right foot and lift your left leg up onto the step. Step back down on your left foot. Repeat for 1 minute, then switch legs.
8. Share the wealth
"When the time seems right to work out, invite anyone who is inclined to join. If your offer draws blank stares or riotous laughter, laugh it off with them and promise to be quiet. You never know, you may just ignite a new healthy, holiday tradition."
—Adam Rosante
Steal this move from Adam: High/Lows
Start in a push-up position, hands below shoulders, legs extended. Lower to a forearm plank, one arm at a time, then return to a push-up position, pressing one hand up from the ground at a time. Continue repeating the move, up and down, for 30 seconds.