7-year-old dances through side effects of cancer treatment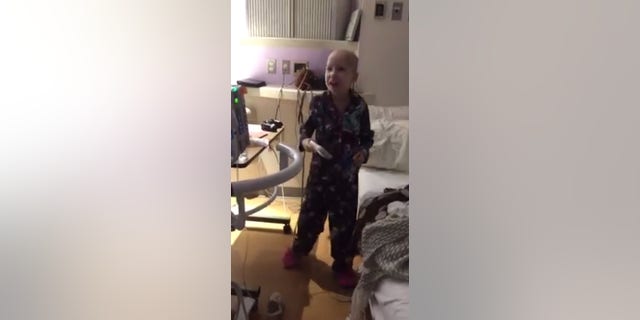 A 7-year-old girl battling neuroblastoma has won the hearts of thousands with her dance moves after a video of her rocking out to Earth, Wind & Fire's "September" was posted on Facebook.
"This!!! This is how you battle Cancer!" a July 6 post on the Pray for Piper Facebook page read. "This is a great example of #BeatingThis. Love Piper and Love This Video of her enjoying Life Sooooooo Much!!!"
FAMILY WARNS OF POWASSAN VIRUS MONTH AFTER NEW YORK MAN'S DEATH
The original video has been viewed more than 39,000 times, with hundreds commenting and more than a 1,000 sharing it on their own pages.
The post, which was shared by a family friend of Piper's, went on to explain that she had felt ill earlier in the morning, but had improved enough to spend time jamming to her favorite tunes at Texas Children's Hospital.
DYING ARMY VETERAN ASKS FOR PHONE CALLS, TEXT MESSAGES
According to the Facebook page, Piper was admitted to Texas Children's for what is hoped to be her final round of chemotherapy on July 5, and faces two bone marrow transplants.