6 simple snack swaps that save you calories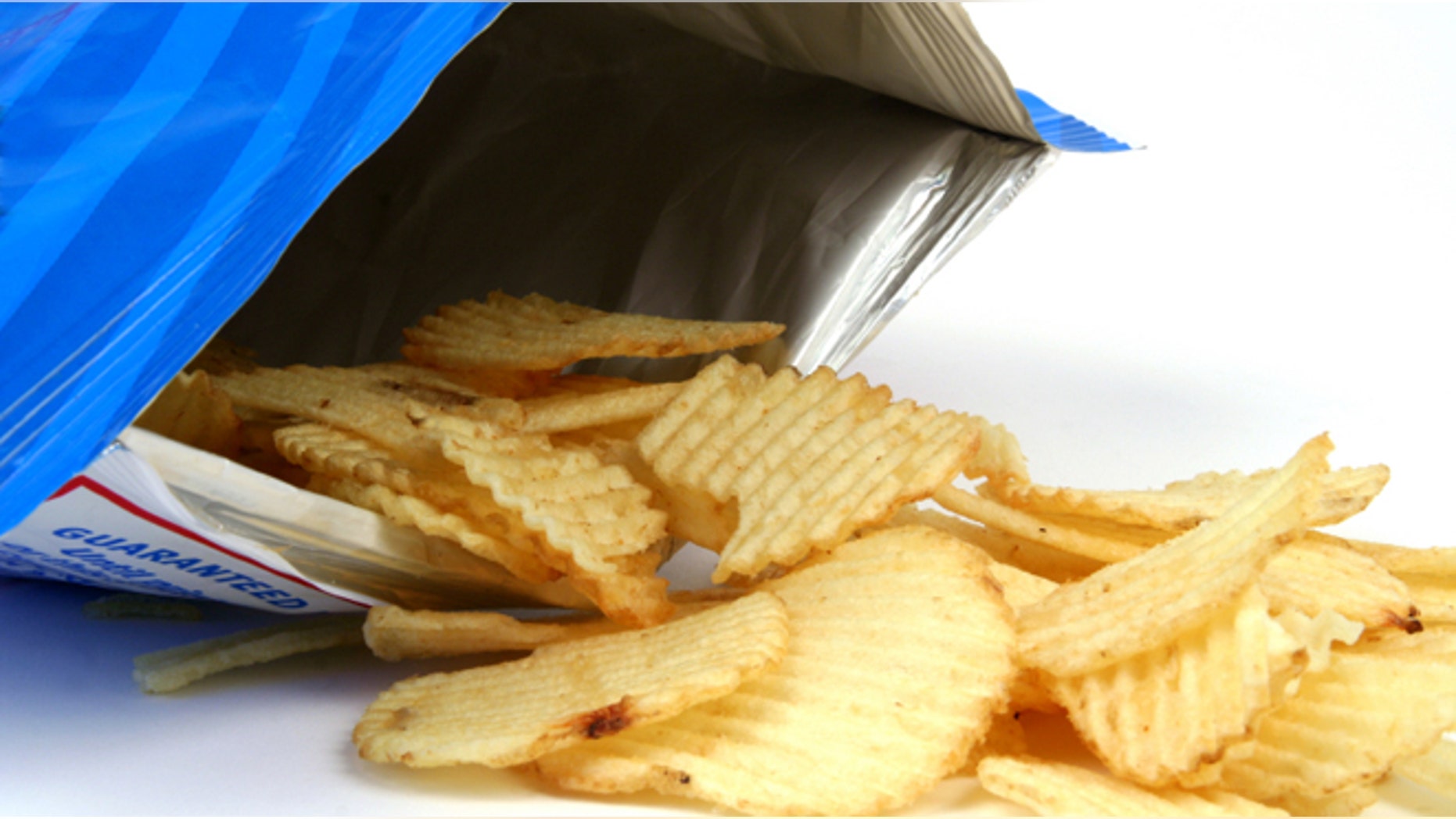 Snacks are sneaking into our diets more than ever before: The average American consumes a quarter of their daily calories from snacks, so it's important to make smart choices. While many snacks are packaged to look healthy, it's easy to be fooled. Whether you're craving something crunchy, creamy, or sweet, these six (smarter) snacks are sure to please.
Something Salty
Swap Potato Chips for Annie Chun's Roasted Seaweed Snacks: Save 130 calories
Swap a 1-ounce bag of potato chips with 160 calories and 10 grams of fat for a serving of Annie Chun's Roasted Seaweed Snacks. These seaweed snacks are high in vitamins and minerals and low in calories and fat, providing just 30-35 calories per serving. Flavors include Sesame, Wasabi, Cracked Pepper & Herbs, and Brown Sugar & Sea Salt. They are also a great snack for kids.
Chocolate Fix
Swap a Brownie for a Skinnygirl Tasty Nutrition Bar: Save 22 grams of sugar
It's 3pm and you're craving something sweet. Skip the double chocolate brownie at the coffee house with 410 calories, 24 grams of fat, and 30 grams of sugar and go for a Skinnygirl Tasty Nutrition Bar instead. Each bar contains 6-7 grams of protein and 5 grams of fiber for staying power, and are 150-170 calories. Flavors include Dark Chocolate Multigrain Pretzel, Chocolate Peanut Butter with Sea Salt, and Banana Oatmeal Dark Chocolate.
Crunchy Craving
Swap Corn Chips for Wonderful Pistachios: Load up on protein and antioxidants
Craving something crunchy? Put down those corn chips and go for pistachios. Corn chips may taste good for a moment, but they're gone all too fast, and before you know it, you've scarfed down a lot of calories without much nutrition. Look for Wonderful Pistachios in the produce aisle. They're high quality, convenient, and three times the protein and fiber compared to the chips. Better yet, you get 49 nuts per serving, and the shells help slow you down to make for a more mindful snack.
Cool Treat
Swap Ice Cream for Arctic Zero – Save 200 calories
If you want a cool treat that's low in calories and fat, swap the ice cream for Arctic Zero. Most ice creams pack in 150-250 calories per ½ cup serving, while Arctic Zero has about 36 calories per 1/2 cup serving. Arctic Zero is also great for people who want a gluten-free, GMO-free, or lactose-free frozen dessert. Flavors include Coconut and Sea Salt Caramel. For added health benefits, make a parfait with Arctic Zero, fresh fruit, and chopped nuts.
Sweet & Chewy
Swap Gummy Bears for Veggie-Go's Fruit and Veggie Strip – Save 19 grams of added sugar
Instead of gummy bears that are basically made up of 100 percent added sugar, go for a Veggie-Go Fruit and Veggie Strip. Veggie-Go's are made from whole-food ingredients like strawberries, raspberries, and spinach for a naturally low calorie, high nutrient snack that's sweet and chewy. The strips are certified organic and free of gluten, dairy, and added sugar. Flavors include Mountain Berry Spinach, Sweet Potato Pie, and Carrot Ginger.
Creamy Delight
Swap a High-Sugar Processed Yogurt for Siggi's Yogurt – Load up on protein with less sugar
While yogurt may sound like a healthy snack choice, many of them are loaded with added or artificial sweeteners and other unhealthy ingredients. Siggi's yogurt has simple ingredients and not a lot of sugar. Some flavored yogurts can pack as much as 26 grams of sugar in a 6-ounce serving. A 5.3-ounce container of Siggi's nonfat Vanilla contains 100 calories, 9 grams of sugar, and 14 grams of protein – that's 2-3 times the protein count of standard yogurt. The yogurts are gluten-free and flavors include Orange and Ginger, Coconut, and Spiced Pear.