5 Valentine's Day gift ideas for your health-conscious sweetheart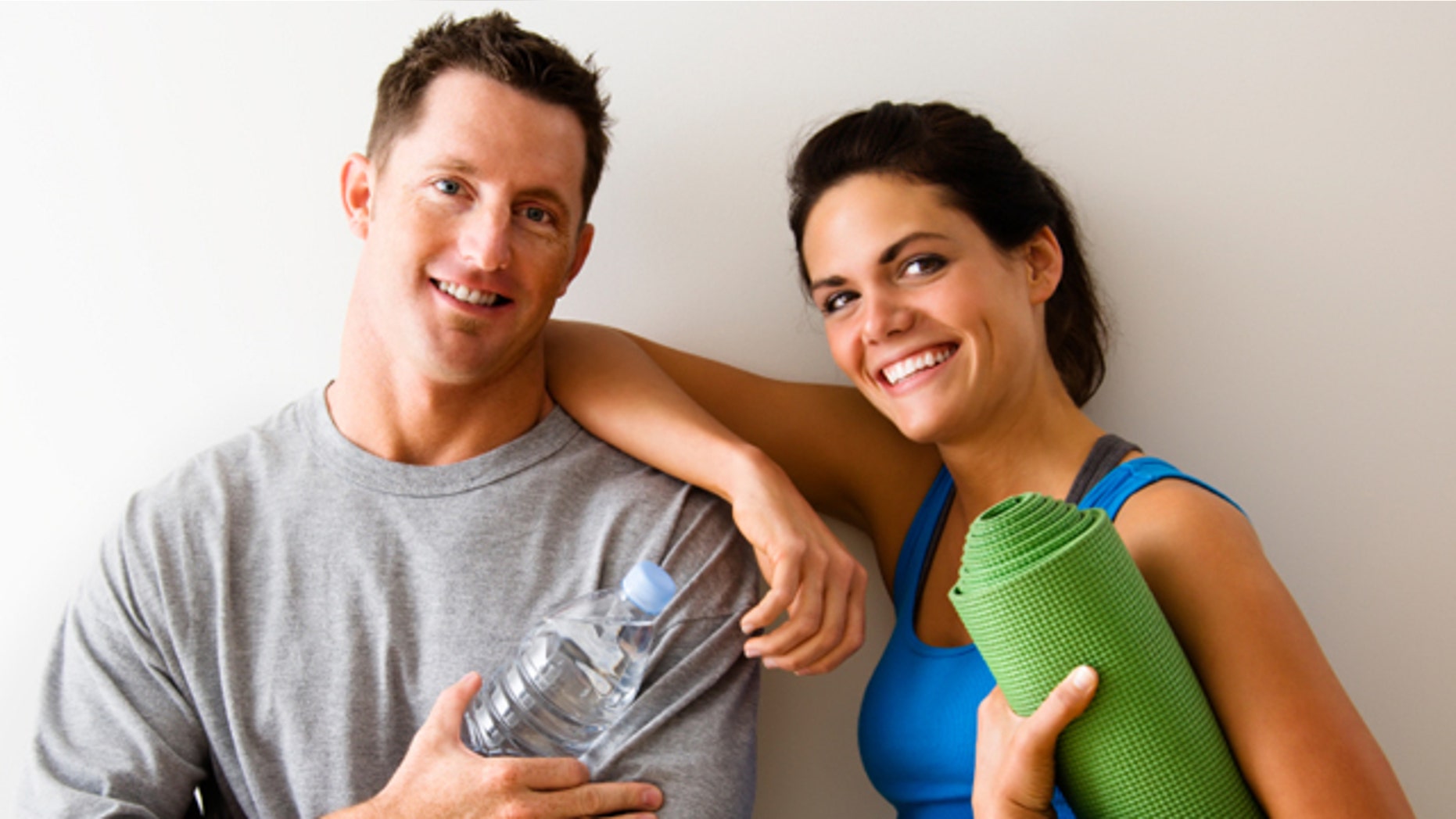 When you think of Valentine's Day, romance and indulgence in rich and sweet treats may come to mind, but what if your honey is a health nut?
It's become increasingly common: Since 1997, the number of people meeting minimum recommended physical fitness requirements has increased from about 43 percent of adults to nearly 50 percent, according to the Centers for Disease Control and Prevention (CDC).
Of course, everyone is different. Many of those people are only starting out on a fitness journey, and some are lifelong athletes. Some will take a break from their healthy routines on Valentine's Day, while others wouldn't even consider it.
Wherever your sweetheart falls on the spectrum, and whatever his or her fitness level, here are 5 gift ideas that won't hamper their progress:
READ MORE: 7 Affordable Fitness Products That Will Get You in Shape
1. Massage or spa treatment
If your partner is very active, consider a spa treatment. For someone who pushes her body to the limits of fitness, a day of pampering is a great alternative for losing some of that stored-up tension.
If facials and mudbaths wouldn't suit your mate, consider a massage specifically designed for athletes and gym lovers with tight muscles. Not only can it be a great way to help someone active relax, but it might actually reduce some muscle tension and help improve his or her gym performance.
2. Personal trainer sessions
If your partner isn't quite an athlete but still takes workouts seriously, "a few personal training sessions can be the perfect thoughtful gift," says Kimberly Gomer, a registered dietitian and director of nutrition at Pritikin Longevity Center and Spa.
You don't need to register your partner for a long-term commitment here. Just three to five sessions with a professional can be enough to learn some new moves and tips about how to make the most of workouts. For the gym lover, that's the gift that keeps on giving.
3. Fitness tracker
Someone who's just starting out on an exercise program may be interested in a fitness tracker, but might not want to purchase one for herself, so this makes a great gift. If you're on a budget, several models are available for less than $50.
Make sure you're sensitive to your partner's goals if you're going for a fitness tracker. For example, a model that focuses on steps taken for someone who's focusing on walking, or one that can measure calorie burn for someone who is trying to lose weight.
READ MORE: Which Fitbit Is Right For You?
4. A new couple's adventure
If you'd really like to bond with your active partner on Valentine's Day, a non-food-related couple's activity is the way to go, says Alexandra Miller, registered dietitian and corporate dietitian at Medifast. She suggests renting cross-country skis or snowshoes, and getting outdoors for active couples, or a mini road trip (a few hours' drive) to somewhere new nearby.
If you're not the traveling types (or you don't have a car), a class for two is a fun option. You can sign up for a healthy cooking class, a painting class or even trapeze lessons. This may be a perfect opportunity for the two of you to bond while learning a new skill together.
5. A romantic (but healthy) dinner
Speaking of cooking, who doesn't love a beautiful home-cooked meal prepared just for them? If you're up for it, cooking your healthy honey a nutritious but romantic meal can earn you a lot of brownie points, while still leaving her some wiggle room in her diet to enjoy a dessert.
READ MORE: How to Eat More Vegetables
Miller suggests what she calls a "lean and green" meal. "This consists primarily of lean protein, such as salmon or flank steak, and non-starchy vegetables such as broccoli, green beans or cauliflower," Miller says.
And if you're baking your own dessert, Miller suggests cutting the sugar by one-third, and replacing half the oil or butter with Greek yogurt. "You won't even notice," she says.
Hopefully one of these ideas will help you celebrate a healthful Valentine's Day. But even if you and your sweetie overindulge, "remember it's just one day," Gomer says. Enjoy yourself and get back to your routine on the 15th.