5 mushrooms you've got to try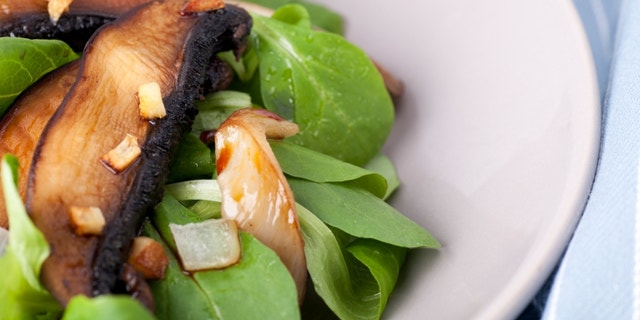 Mushrooms are one of the most versatile vegetables out there. Not only are there lots of varieties, but also seemingly endless ways to prepare them - from sautéing, grilling, boiling, pureeing or just plain eating them raw. And aside from the fact that they are incredibly tasty it's a big plus that mushrooms are full of vitamins and minerals – especially vitamin D. Here we'll spotlight five fantastic mushrooms, point out their unique health benefits and offer tips on how to enjoy them.
Chanterelle
This absolutely delicious delicate mushroom has a nutty fruity flavor and it is great for sautéing and added to omelets or on top of greens. Be gentle when cooking with chanterelles though as they can become mushy if heated for too long. Nutritionally, the chanterelle is notably rich in vitamin A, D and some B-complex vitamins, and it has important minerals such as copper, potassium, calcium, zinc and selenium. Chanterelle mushrooms also contain glutamic acid, which helps boost the immune system and it has been shown to help keep cells healthy, fight off infections and even help relieve symptoms associated with rheumatoid arthritis.
Morel
This odd-looking mushroom has a skinny mushroom stem crowned with a spongy cap that makes it an excellent ingredient in stews and sauces because it soaks up all the rich flavors. Morels are pretty fancy in the world of mushrooms … little surprise they are related to the very pricy truffle. Morels are a great source of potassium and selenium and contain B vitamins such as riboflavin, niacin and thiamine.
Enoki
These mushrooms come in delicate white clusters and they are quite nutritious, containing selenium, copper, riboflavin, and they are a great source of potassium. While enoki are not very commanding in their taste they do lend a silky texture to soups and stir-fry recipes, and they're great served as a light side dish seasoned with soy sauce, ginger, scallion and some garlic . Dieters love this petite mushroom because a cup full has only 30 calories.
Maitake
Also known as "hen of the woods" this mushroom is a winner for its soft yet meaty texture that is chock-full of mushroom flavor. The maitake is really good for you, offering immune-boosting properties along with B vitamins and vitamin D. These mushrooms are popular among chefs who love their smoky heartiness and you'll enjoy them sautéed as a side dish or added to soups.
Oyster
Its name is misleading because oyster mushrooms don't taste anything like an oyster. Rather, this fleshy medium-sized mushroom is beloved for its deep rich mushroom flavor that enhances soups, stews and roasts. Oyster mushrooms are impressive nutritionally, boasting 3 grams of protein in a serving, plus fiber, B vitamins and copper. Oyster mushrooms have been shown to help lower high cholesterol and they have anti-inflammatory properties and antiviral and antibiotic properties, too.
For more tips, delicious high fiber meal plans, recipes, and proven ways to lose weight and look great, check out my new book The Miracle Carb Diet: Make Calories and Fat Disappear – with Fiber!
Tanya Zuckerbrot MS, RD, is a registered dietitian in New York City and the bestselling author of The Miracle Carb Diet: Make Calories and Fat Disappear – with fiber, and The F-Factor Diet: Discover the Secret to Permanent Weight Loss. Follow Tanya on Facebook, Twitter and LinkedIn, and visit her website Ffactor.com