5 kitchen essentials for a slimmer summer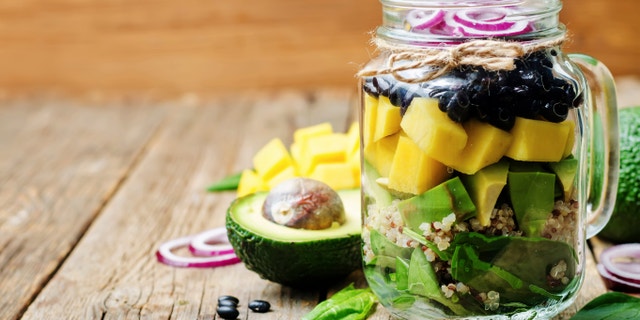 Summer is heating up fast, and you're probably wondering how your bikini-ready body can last all summer long. Even if you're not quite there yet, these kitchen essentials are sure to help you slim down your summer fare by cutting down on calories and ensuring you always have healthy foods on hand. These kitchen gadgets have no frills; they're fail-proof and effective.
Popsicle mold
On a hot summer day, there's nothing like an ice-cold Popsicle to cool you down. Commercially produced popsicles are often high in refined sugars, leaving you feeling low after that initial sugar rush. An easy way to avoid this is to create your own, all-natural popsicles using a Popsicle mold of your choice. Fill your molds with fresh fruit for a feel-good, fiber kick and add in some low calorie binders like 0% Greek yogurt, coconut water or unsweetened tea to blend flavors.
Infuser bottle
Staying hydrated is of utmost importance in the summer and you can keep those drinks low calorie and low sugar by using an infuser bottle. An infuser bottle allows you to use fruits and herbs of your choice to add flavor to plain water or seltzer, no added sugars needed. Using natural ingredients to spice up your beverages will also give you an extra dose of essential vitamins and minerals during your day. Further, with this reusable bottle, you can constantly change up your flavors, so you don't have to worry about getting bored.
Salad kit container
Beach day, road trip, staycation…it's times like those that you want a meal that's already prepped and easily transportable. Salad kit containers are a great way to store salads in your fridge until needed. No one likes a soggy salad, and since this container is specially designed for salads it comes with a separate toppings tray and salad dressing container that will keep the salad components separate and at optimal freshness. Having a palatable, healthy meal readily available will guarantee you don't make an impulsive meal choice that you will likely regret later.
Ice cube tray
Utilizing an ice cube tray ensures portion control, and it's an easy way to stock up on healthy ingredients without having to worry about them going bad before you can use them. All too often we blame our dieting stumbles on poor planning, but by having frozen healthy foodstuffs on hand you can avoid this common mistake. Some ice cube favorites are pesto for toppings or dips, fat free Greek Yogurt to toss into smoothies or fresh herbs in water to add a refreshing, nutritious burst of flavor to your summer cocktail.
Mason jars
Fit healthy into your lifestyle by taking advantage of convenience items like mason jars.
This latest food prep trend is conducive to healthy eating because it enables easy, healthy, portable meals that can be effortlessly catered to your personal preferences. Salads, overnight oats, soups and yogurt parfaits are all nutritious options that can be prepared in advance and stored in portion controlled mason jars in your refrigerator.