5 healthy tips for the beach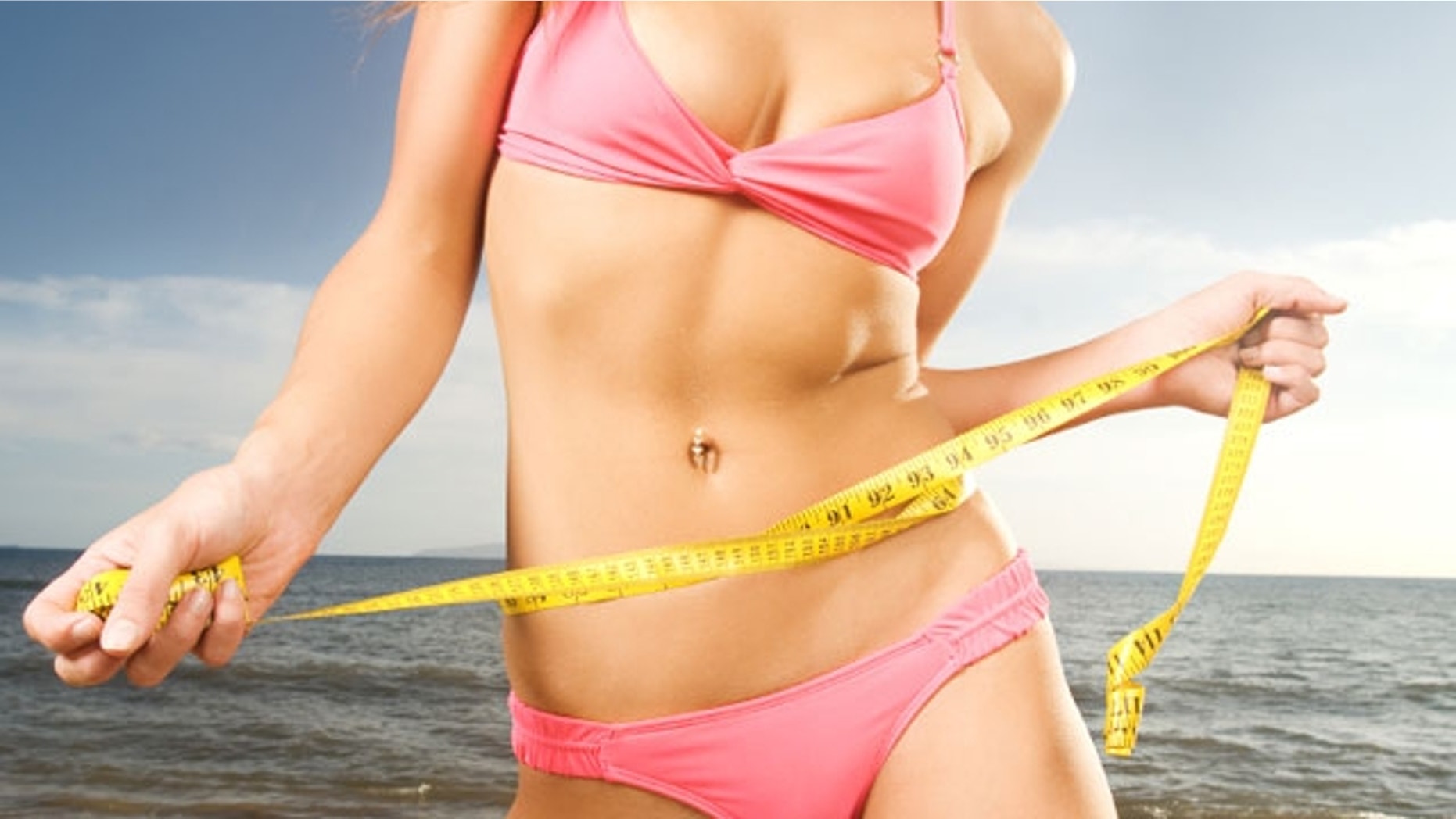 Eat breakfast
Arrive to the beach hungry and you'll be grazing the boardwalk food stalls before lunch!  Have a light, but filling breakfast that pairs lean protein and a high fiber carbohydrate. Since these foods burn slowly you'll have plenty of steady energy.
Tip: Sip your morning meal with a simple, delicious tropical fruit smoothie. In a blender add fat-free vanilla Greek yogurt, some papaya, pineapple and mango chunks, ice, and blend until smooth.
BYO snacks
Pack your own snacks and you won't be as tempted to go for the sugary, fatty stuff like ice cream, cotton candy, hot dogs, fries, and buttered popcorn.  Great BYO choices: Fresh fruit; nuts; chopped veggies; whole wheat crackers or cereal; salsa, hummus, or fat-free dressing for dipping.
Tip: Buttered popcorn from a stand can be loaded with fat.  Play it safe and go with a light, buttery brand such as Skinny Pop popped popcorn, which has only 39 calories per cup.
Re-hydrate
On a steamy beach day you'll need to stay hydrated and maintain your electrolytes balance. Being dehydrated can leave you weak, nauseous, jittery – even fool you into feeling you're hungry when all you need is nature's perfect drink: zero-calorie water.
Tip: Mint can help your body stay cool so add fresh mint leaves to water or iced tea and chill out.  
Get up and move
Melt into your chaise for the day and you'll miss your chance to enjoy the beach and burn off some extra calories. Walk, jog, swim, bike, toss a ball or a Frisbee … fun activities like these will leave you feeling invigorated, not wilted.
Tip: Did you know that playing Kadima (paddle ball) for just an hour burns a whopping 400 calories?  
Drink Smart
Margaritas and daiquiris are shockingly high in calories … about 400-600 calories per drink. Have two drinks and you've nearly blown all your calories for the day. Alcohol is fine in moderation – just skip cocktails made with sugary mixers.
Tip: Wine, wine spritzers or spirits like gin or vodka served alone or with club soda and a splash of fresh fruit juice top out at about 100 calories per drink. Cheers!
For more tips, delicious high fiber meal plans, recipes, and proven ways to lose weight and look great, check out my new book The Miracle Carb Diet: Make Calories and Fat Disappear – with Fiber!  
Tanya Zuckerbrot MS, RD, is a registered dietitian in New York City and author of the Miracle Carb Diet: Make Calories and Fat Disappear – with fiber as well as the bestselling F-Factor Diet. Follow Tanya on Facebook, Twitter and LinkedIn, and visit her website Ffactor.com.