5 healthy tailgating snacks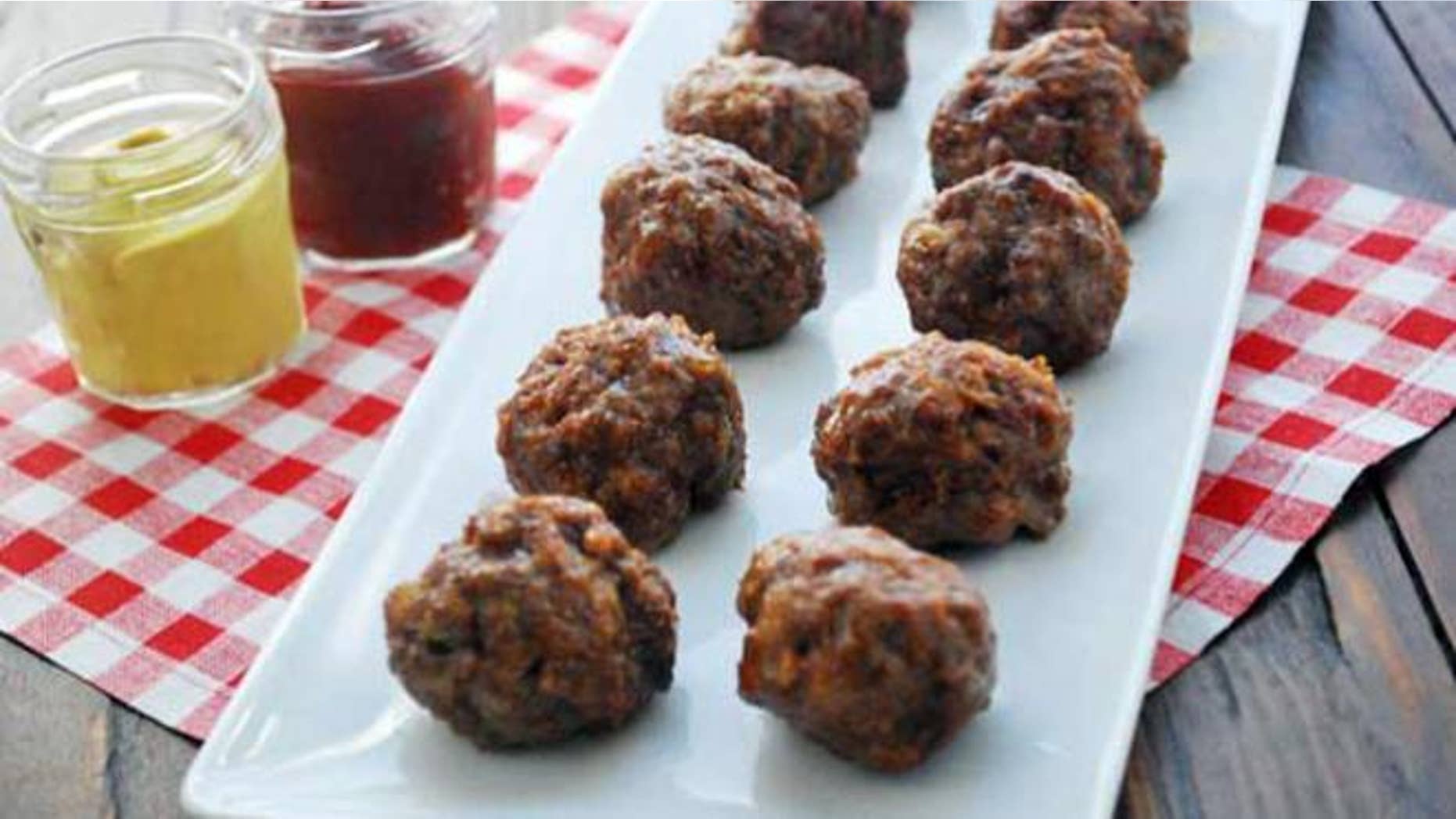 Dig into a typical tailgate spread and you may need to hit the gym extra hard. Or you can just kick back and enjoy any of these light and tasty tailgate snacks.
Baked Buffalo Chicken Bites
Ditch the usual deep-fried Buffalo wings and go for tasty, bite-size morsels of lean, shredded chicken breast, combined with hot sauce, non-fat cream cheese and chopped green onions, all spooned into bite-size balls and coated in whole-grain breadcrumbs.
Sloppy Joe Sliders
You loved these as a kid, but here the nutrition is all grown up. Choose at least 95 percent lean ground meat and add mashed kidney beans for additional protein and fiber. Top your sliders off with tomatoes, pickles or a spicy condiment and serve on mini whole grain buns.
Bite Sized Greek Salad
Chunks of low-fat feta cheese, cherry tomatoes, cucumbers, black olives, and skewers are all you need for a healthy salad you can eat on a stick. Adding some grilled chicken cubes gives your kebab a nice protein boost.

Salsa-y Black Bean Guacamole Dip with Baked Lentil Chips
While avocado is a healthy fat, you still want to go easy on any fat.  This guacamole dip substitutes half of the usual avocado with low-cal spicy salsa and high protein black beans. While you are at it, why not nix those fried corn chips and opt for baked lentil chips that save about 6g of fat per serving.
Turkey Meatballs
Swapping ground beef for ground turkey breast can save you 100 calories and 7.5g of fat per 4 ounce serving - which is about 4 meatballs.
For more tips, delicious high fiber meal plans, recipes, and proven ways to lose weight and look great, check out my new book The Miracle Carb Diet: Make Calories and Fat Disappear – with Fiber!  
Tanya Zuckerbrot MS, RD, is a registered dietitian in New York City and author of the Miracle Carb Diet: Make Calories and Fat Disappear – with fiber as well as the bestselling F-Factor Diet. Follow Tanya on Facebook, Twitter and LinkedIn, and visit her website Ffactor.com.