3-year-old battling cancer is flower girl in bone marrow donor's wedding
An Alabama couple tied the knot last month under the watchful eye of their 3-year-old flower girl, who received a life-saving bone marrow transplant from the bride to help her battle a rare type of leukemia.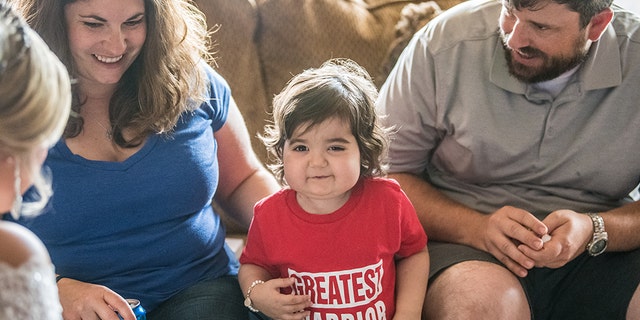 Skye Savren-McCormick, who was diagnosed with lymphoma and juvenile myelomonocytic leukemia in March 2016, was given clearance to fly in from California in time for the rehearsal dinner, where she met Hayden and Adrian Ryals for the first time.
BOY SUFFERS SEVERE BURNS AT BEACH AFTER STEPPING ON REMAINS OF BONFIRE BURIED IN SAND, MOM CLAIMS
Ryals, who signed up to be a donor through Be the Match while in college, had reached out to Skye's family to let them know that helping their daughter had also helped her find a purpose. For her third birthday, Ryals sent Skye a present and a special request for her to attend the wedding as the couple's flower girl.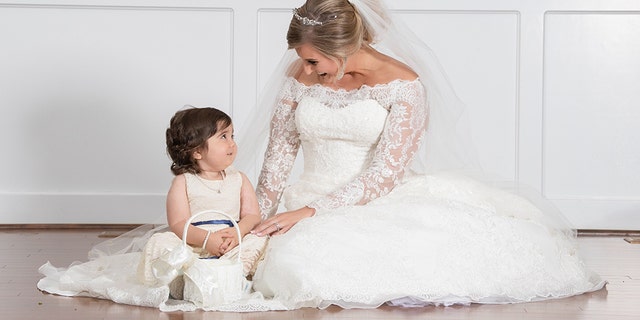 In a blog posted to their wedding photographer's website, Ryals said she wasn't sure if Skye would be able to make it due to her fragile health. She has undergone blood and platelet transfusions, had her spleen removed, has had three bone marrow transfusions and endured a 10-month stay at UCLA Mattel Children's Hospital, People reported.
But with her doctor's approval, Skye arrived in time for the rehearsal dinner, where she met the Ryals in person for the first time.
"I walked up and I just dropped to my knees and all I could do was smile," Ryals told ABC News.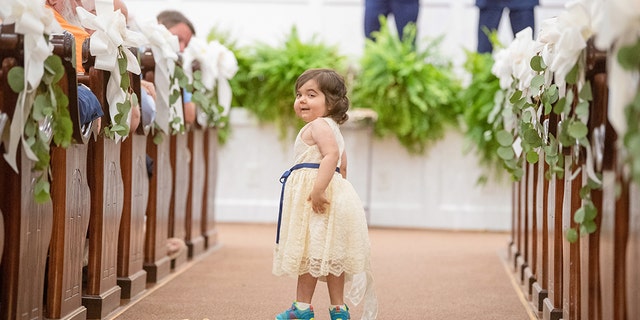 Ryals presented Skye with a pearl bracelet on the morning of the wedding, and she left guests in tears as she tossed flowers down the aisle.
While the wedding festivities have ended, the families plan to remain close.
"They are going to be a part of our lives forever," Talia Savren-McCormick, Skye's mother, told the news outlet. "She saved our daughter's life."