3 more states report E. coli infections linked to Chipotle outbreak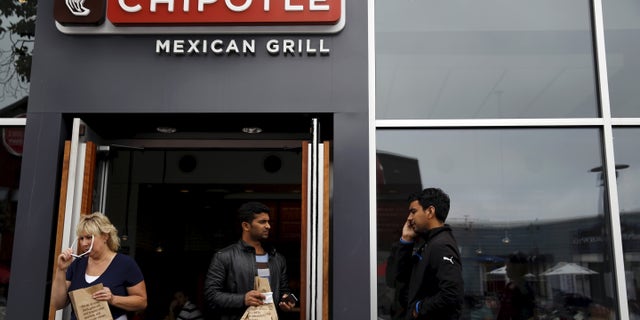 Three additional states reported E. coli infections linked to various Chipotle chain locations Friday, as the Centers for Disease Control and Prevention (CDC) said evidence suggests a common meal item or ingredient is the source of the outbreak, Reuters reported.
In total, the CDC reported 45 people have been infected in the E. coli outbreak, with 43 having reported eating at a Chipotle restaurant. The latest report did not identify which three states reported infections, nor did it identify the common ingredient linked to E. coli.
Chipotle voluntarily closed 43 restaurants in Washington state and Oregon at the end of October after health officials discovered most of the people sickened in an E. coli outbreak had one thing in common: a recent meal at Chipotle. The outbreak hospitalized more than a dozen people.
Health officials from those two states had not found the source of the outbreak, despite testing by the Food and Drug Administration (FDA) of food samples from each of the affected restaurants. Chipotle did its own testing and said it did not find any food contaminated by E. coli.
The restaurant chain was allowed to reopen its Northwest outlets after completing a thorough cleaning, replacing all the fresh food and adopting some new protocols for washing fresh produce.
Chipotle also committed voluntarily to regularly testing food coming into its restaurants for bacteria that could cause foodborne illnesses.
The Associated Press and Reuters contributed to this report.