2-time cancer survivor Jarrod Lyle nails hole-in-one shot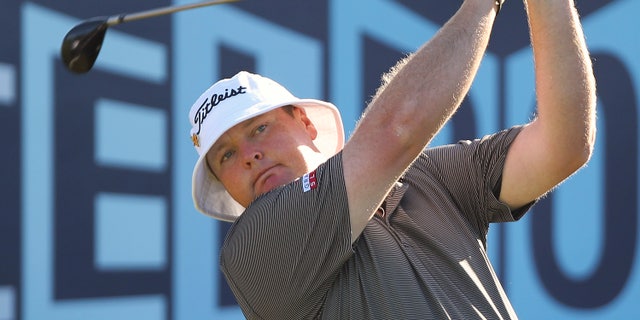 A 35-year-old Aussie golfer who fought his way back onto the Australian PGA tour after two battles with leukemia has nailed the first hole-in-one of the 2017 European Tour season. Jarrod Lyle, who beat the disease at 19 and again in 2012, aced the par 3 fifth hole at the Royal Pines on Thursday, SkySports reported. It's the sixth hole-in-one of his career.
"It wasn't the perfect shot but it got there," he said, according to Yahoo Sports.
Lyle is currently playing under a medical extension, and said he hopes his story inspires others facing adversity.
"It has taken a lot of fighting for me to get back to the PGA TOUR but it has been well worth it," Lyle said.
Lyle was wearing his signature floppy yellow hat to honor Challenge, a children's cancer charity.