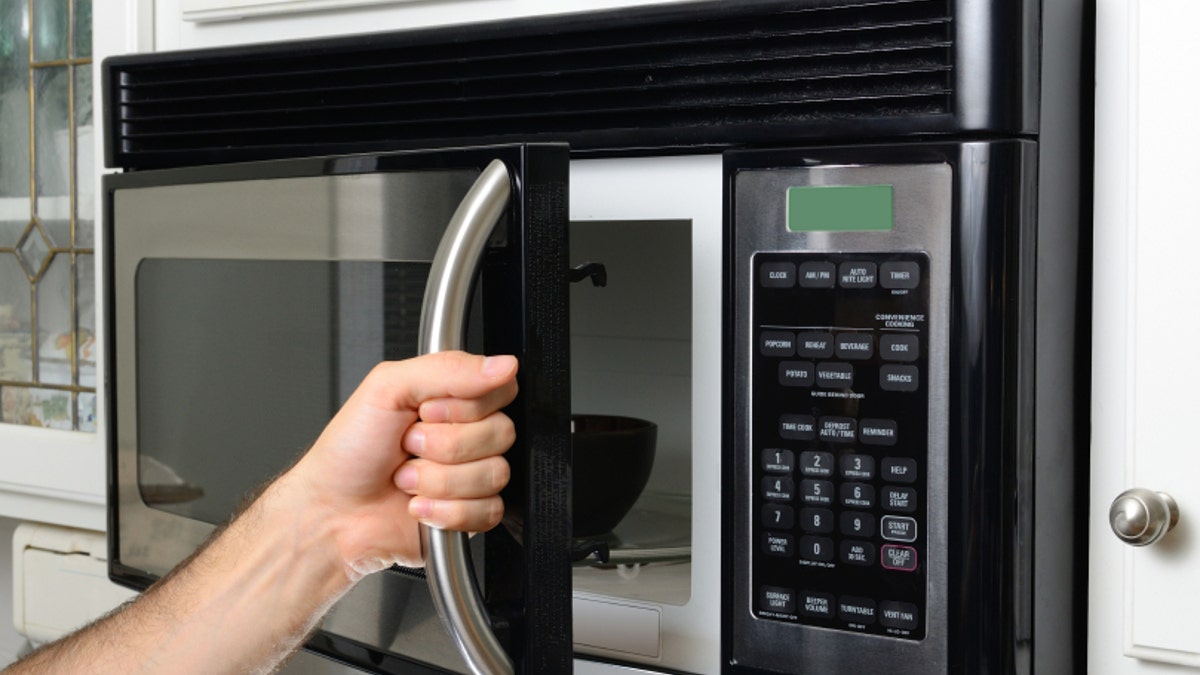 The freezer aisle has come a long way in the 60 years since the first TV dinners entered the scene. Instead of Salisbury steak and sad, rubbery peas, today's microwavable meals are likely to include kale and organic chicken.
"The quality and variety are so much better than they were just a few years ago," said Libby Mills, RDN, spokesperson for the Academy of Nutrition and Dietetics. "More people are demanding food that is both healthy and environmentally sound, and companies are responding."
In fact, organic and "natural" ready-to-eat meals are projected to become a $2.2 billion business in the U.S. by 2017. But what good is nutritional cred if the offerings taste like airplane food? No worries: We tested dozens to pinpoint the ones you'll actually want to eat again and again.
RELATED: 12 Foods That Control Your Appetite
Evol Fire Grilled Steak
Power ingredients: Steak, black beans, cilantro-lime rice, roasted red and green bell peppers and Cheddar cheese with a cilantro-lime pesto
Tester's take: "Yum! It was just like a takeout burrito bowl but has only 400 calories."
Key nutritionals: 400 Calories, 3.5g Saturated Fat, 20g Protein, 9g Fiber, 520mg Sodium
($99/12 pack; amazon.com)
Luvo Chicken Chile Verde
Power ingredients: Chicken, polenta and black beans in a punched-up green chile sauce
Tester's take: "The chicken somehow tasted freshly cooked, and the black beans had a nice al dente quality. The only downside was that it could use something green. Next time, I'll steam some spinach to serve on the side."
Key nutritionals: 320 Calories, 4.5g Saturated Fat, 27g Protein, 6g Fiber, 470mg Sodium
($58/10 pack; amazon.com)
RELATED: Best and Worst Foods to Avoid Bloating
Kashi Mayan Harvest Bake
Power ingredients: Plantains, black beans, sweet potato, kale, Kashi 7 Whole Grains & Sesame Pilaf, amaranth and polenta in a spicy ancho sauce
Tester's take: "The sweet plantains in the sauce had a nice oomph to them. And the pilaf added a satisfying texture to the meal."
Key nutritionals: 340 Calories, 2g Saturated Fat, 9g Protein, 8g Fiber, 380mg Sodium
(For stores visit kashi.com)
Saffron Road Chicken Biryani
Power ingredients: Chicken, basmati rice and caramelized onions in Biryani spices
Tester's take: "It tasted so fresh that I couldn't believe it came out of a box."
Key nutritionals: 400 Calories, 2g Saturated Fat, 25g Protein, 3g Fiber, 590mg Sodium
($51/8-pack; amazon.com)
Saffron Road Chana Saag
Power ingredients: Chickpeas and spinach seasoned with ginger and traditional Indian herbs and spices over cumin rice
Tester's take: "This meal smelled, looked and tasted as if it had come straight out of the kitchen of an Indian restaurant. And it was filling to boot."
Key nutritionals: 420 Calories, 1.5g Saturated Fat, 12g Protein, 8g Fiber, 590mg Sodium
($45/8-pack; amazon.com)
RELATED: 16 Calorie-Free Flavor Boosters
Lean Cuisine Spa Collection Sesame Stir Fry with Chicken
Power ingredients: Chicken, edamame, broccoli and whole-wheat vermicelli in a sesame sauce
Tester's take: "Overall, it was fresh and satisfying."
Key nutritionals: 280 Calories, 1g Saturated Fat, 19g Protein, 5mg Fiber, 480mg Sodium
(Available in select Walmart stores)
Cedar Lane Eggplant Parmesan
Power ingredients: Eggplant filled with roasted vegetables and cheese in a sun-dried-tomato sauce
Tester's take: "Surprisingly delicious! The eggplant was satisfying, and the sauce was creamy but not at all heavy."
Key nutritionals: 280 Calories, 5g Saturated Fat, 13g Protein, 5g Fiber, 590mg Sodium
($5; amazon.com)
Luvo Spinach Ricotta Ravioli
Power ingredients: Ravioli stuffed with spinach and ricotta in a turkey Bolognese sauce
Tester's take: "This one is a win-win: filling and low-calorie. The turkey Bolognese was nicely seasoned and hearty. The ravioli weren't bad either! I'd say this meal was actually restaurant-good."
Key nutritionals: 310 Calories, 2g Saturated Fat, 18 Protein, 4g Fiber, 470mg Sodium
(For stores visit luvoinc.com)
Blake's Meatloaf Dinner Casserole
Power ingredents: Meatloaf with garlic mashed potatoes, peas and gravy
Tester's take: "The flavors simmered together so nicely. It was hearty but not a ton of food, so I added a side salad."
Key nutritionals: 310 Calories, 9g Saturated Fat, 11g Protein, 3g Fiber, 350mg Sodium
(Available in select Target stores)
Artisan Bistro Grass-Red Beef in Mushroom Sauce
Power ingredients: Beef and French lentils with a mushroom sauce, edamame, sugar snap peas, sweet potatoes and onions
Tester's take: "A high-quality meat-and-potatoes dish, it's perfect for when you walk through the door feeling famished."
Key nutritionals: 350 Calories, 3.5g Saturated Fat, 23g Protein, 4g Fiber, 580mg Sodium
(Available in select Whole Foods stores)
Luvo Orange Mango Chicken
Power ingredients: Roasted white-meat chicken and mango chunks in a sweet orange sauce with rice, kale and broccoli
Tester's take: "You might want to season the veggies, but the chicken and mango smothered in a tasty sauce made this meal."
Key nutritionals: 420 Calories, 1g Saturated Fat, 21g Protein, 4g Fiber, 380mg Sodium
($58/8-pack; amazon.com)
RELATED: 12 'Unhealthy' Foods Nutritionists Eat
Artisan Bistro Wild Salmon with Pesto
Power ingredients: Wild Alaskan salmon in a basil pesto with chickpea pilaf, zucchini and green beans
Tester's take: "Reheating frozen seafood in the microwave is tricky, but this worked. It helped that the fish was drizzled with a yummy pesto sauce!"
Key nutritionals: 310 Calories, 2.5g Saturated Fat, 16g Protein, 3g Fiber, 370mg Sodium
(Available in select Whole Foods stores)
Kashi Steam Meal Chicken Chipotle BBQ
Power ingredients: Chicken, green beans, mango, bell peppers and onions in a whole-grain pilaf
Tester's take: "These steam meals are brilliant. Everything cooked right in the bag and stayed super crisp in the process. On top of that, the sauce had a smoky, spicy flavor that hit all the right notes."
Key nutritionals: 310 Calories, 1g Saturated Fat, 15g Protein, 6g Fiber, 620mg Sodium
(For stores visit kashi.com)