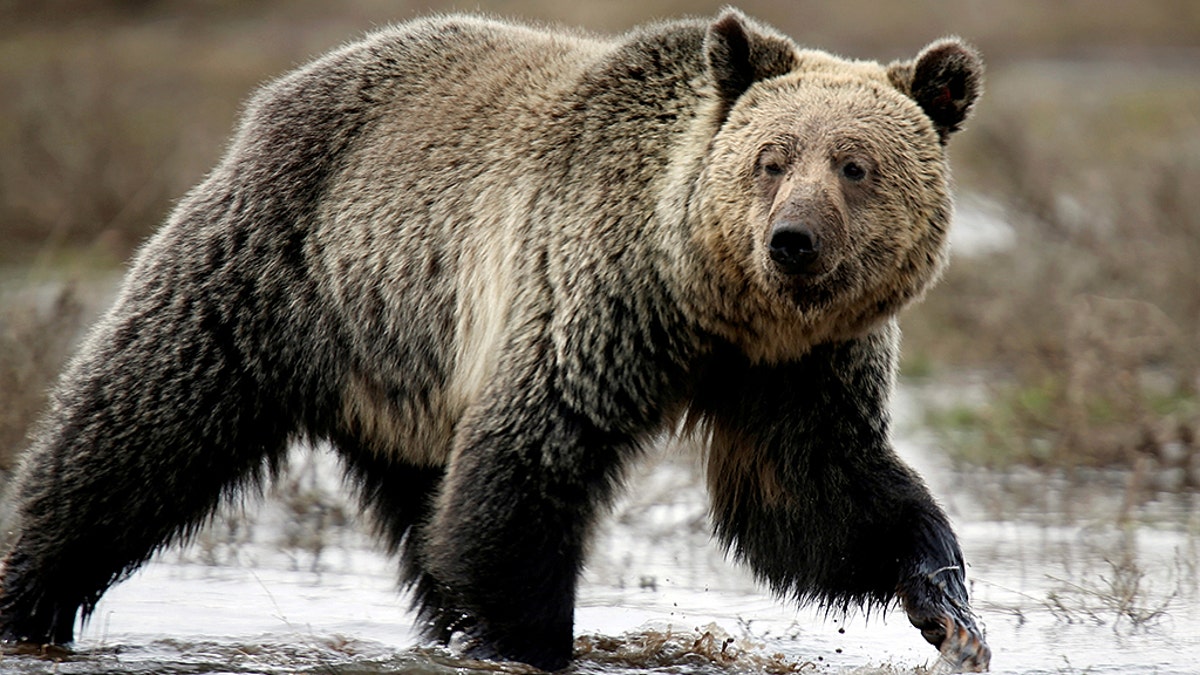 The state of Wyoming announced that grizzly bear hunts are back, and the first one will take place this fall.
It will be the first such hunt since 1974.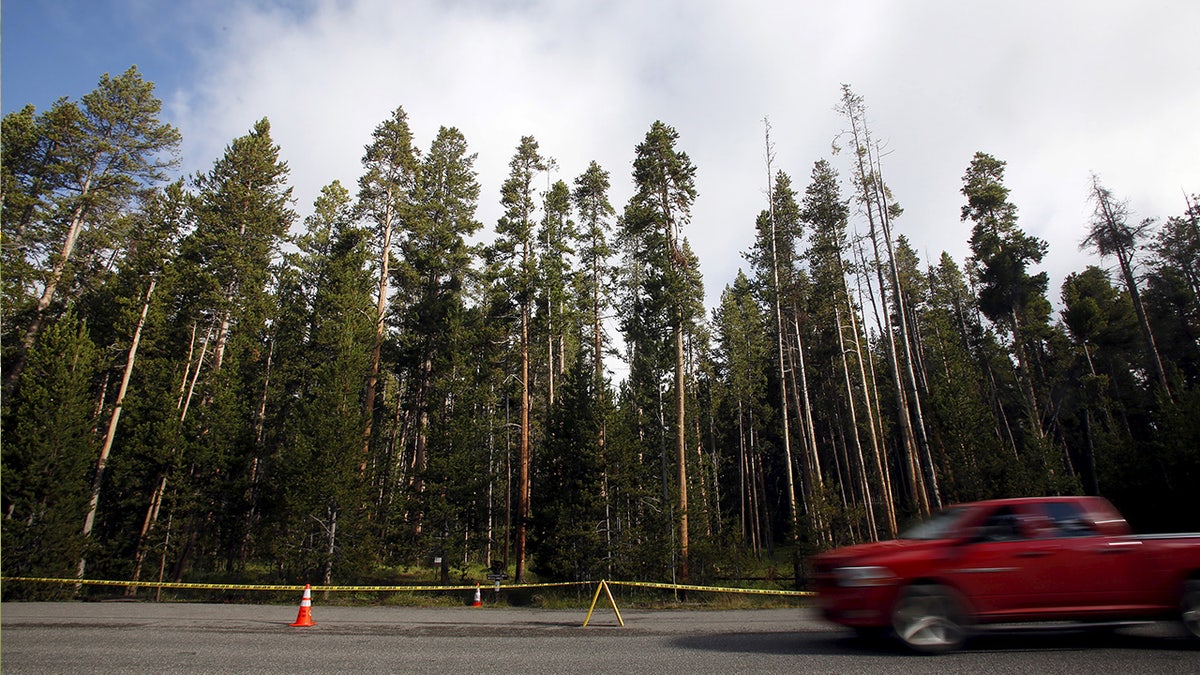 Hunters will be able to capture and kill up to 22 of the large brown bears across a wide area east and south of Yellowstone and Grand Teton national parks.
After hearing from both opponents and supporters of the proposal, the Wyoming Game and Fish Commission voted 7-0 on May 24 in favor of resuming the hunt, the Associated Press reported.
"We heard from the people of Wyoming, they were supportive of this. It's pretty clear the science supports this," Wyoming Game and Fish Department spokesman Renny MacKay told the outlet.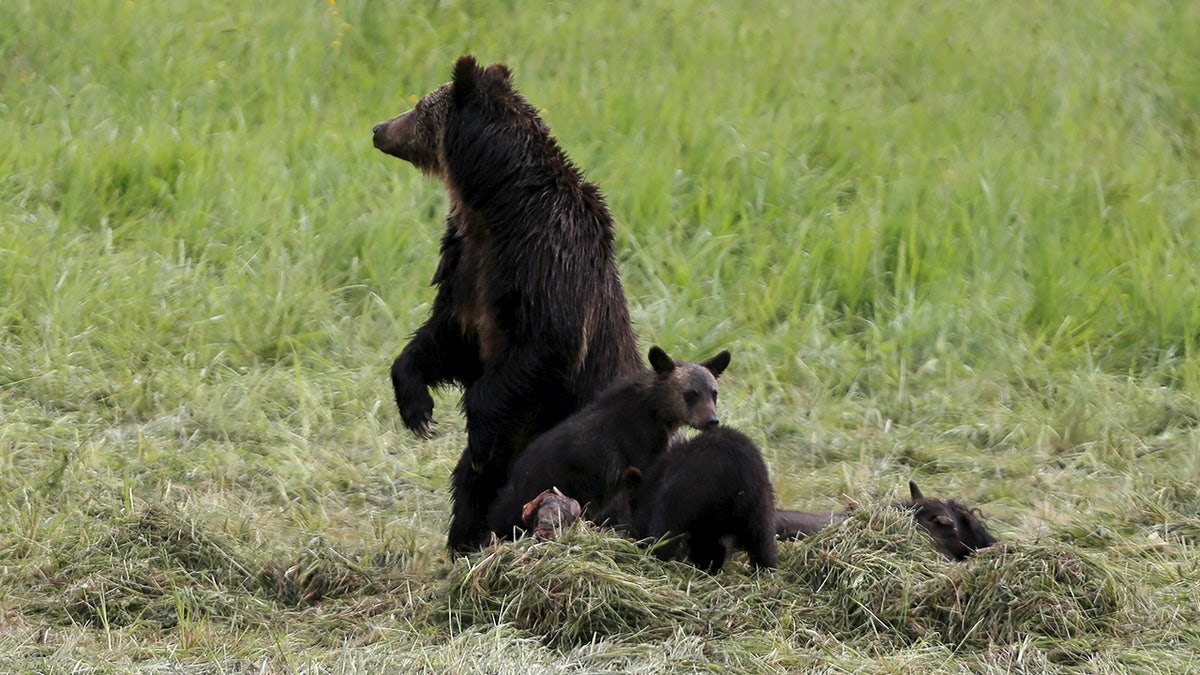 SPREAD OF CHRONIC WASTING DISEASE PROMPTS STATES TO CONSIDER NEW RULES FOR HUNTERS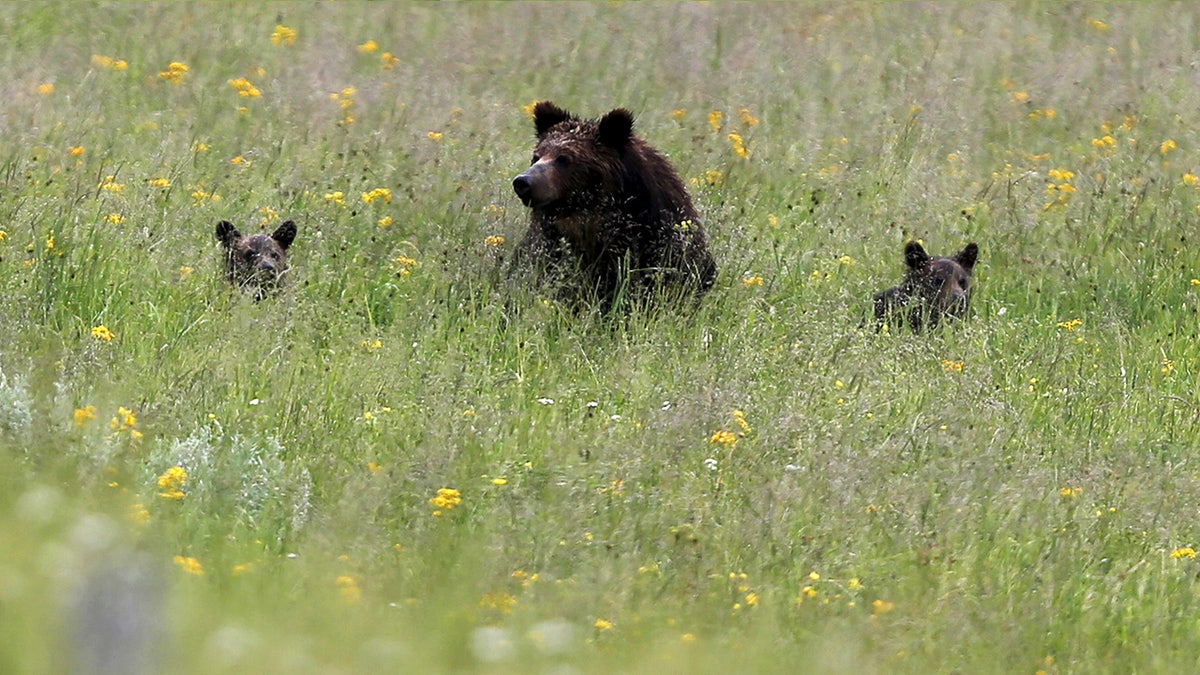 Hunting is set to begin Sept. 1 in mountains and basins with a relatively sparse grizzly population, before the hunting zone is moved closer to the park by Sept. 15 and end by Nov. 15, if legal challenges don't interpose.
Grizzly bears were removed from the U.S. Fish and Wildlife Service's endangered list in June 2017 after 42 years of federal protection, the National Park Service reports. The population of grizzlies around Yellowstone leapt from under 150 in the mid-1970s to 690 in 2017.
"This achievement stands as one of America's great conservation successes; the culmination of decades of hard work and dedication on the part of the state, tribal, federal and private partners," Interior Secretary Ryan Zinke said at the time, speaking about the grizzly's removal of the federal protection list.
FLORIDA SNAKE HUNTERS MARK 1,000TH PYTHON KILL TO FIGHT EVERGLADES INFESTATION
But the news of the impending hunt has not been embraced by all.
"This is a very sad day for grizzly bears in the Yellowstone region. Wyoming's decision to allow up to [22] grizzly bears to be killed, including 13 females, just for a trophy on a wall marks a huge setback for grizzly bear recovery," the Sierra Club lamented in reaction.
"Allowing a trophy hunt of these majestic animals ‒ the second-slowest mammal to reproduce in North America ‒ so soon after they lost Endangered Species protections does nothing to build public confidence in state management of grizzly bears."
"Killing grizzlies for fun, when there is ample scientific evidence that the population is not growing, food sources have already been diminished, and the further effects of climate change is unknown, is preposterous," added nature photographer Tom Mangelsen said.
FOLLOW US ON FACEBOOK FOR MORE FOX LIFESTYLE NEWS
According to The Hill, the Wyoming Game and Fish Commission has received over 185,000 comments opposing the proposed hunt.
The commission, however, stands by its claim that they are taking a "conservative" approach to the matter.