Tennessee hunters can donate a whole deer to provide meals to people in need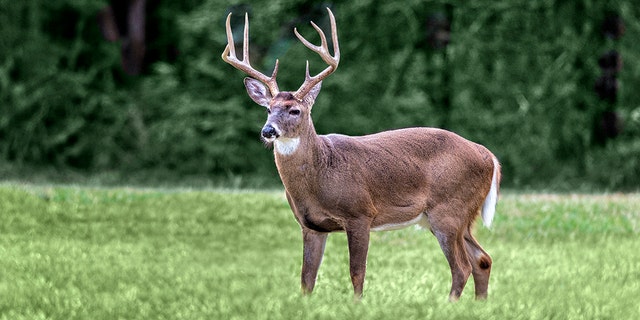 If you're a hunter in Tennessee and are hoping to make a difference in someone's life, you can — thanks to the state wildlife federation's Hunters for the Hungry Program.
NORTH DAKOTA DEMOCRATIC PARTY DISCOURAGES HUNTERS FROM VOTING, CLAIMS THEY COULD LOSE OUT-OF-STATE LICENSES
During white-tailed deer season, hunters can donate a whole deer to one of the more than 80 wild game processors in various counties across the state. The meat will then be processed for free or at a "reduced rate," the Tennessee Wildlife Federation states online.
Most hunters will be able to give their venison for free, though Fox 17 noted some may have to pay a $50 fee "when deer donations surpass funding." The program explains online all the steps you need to take to donate a deer.
One deer provides nearly 170 venison meals, while the overall program has provided more than 6.5 million meals to residents in need since 1998, according to the Tennessee Wildlife Federation. The meat is typically given to local food banks and soup kitchens.
HUNTER SHOT IN BACK BY HIS BELOVED DOG
If you would like to donate a deer, you can find a processor near you here.