Tennessee allows first-ever 'velvet buck' hunt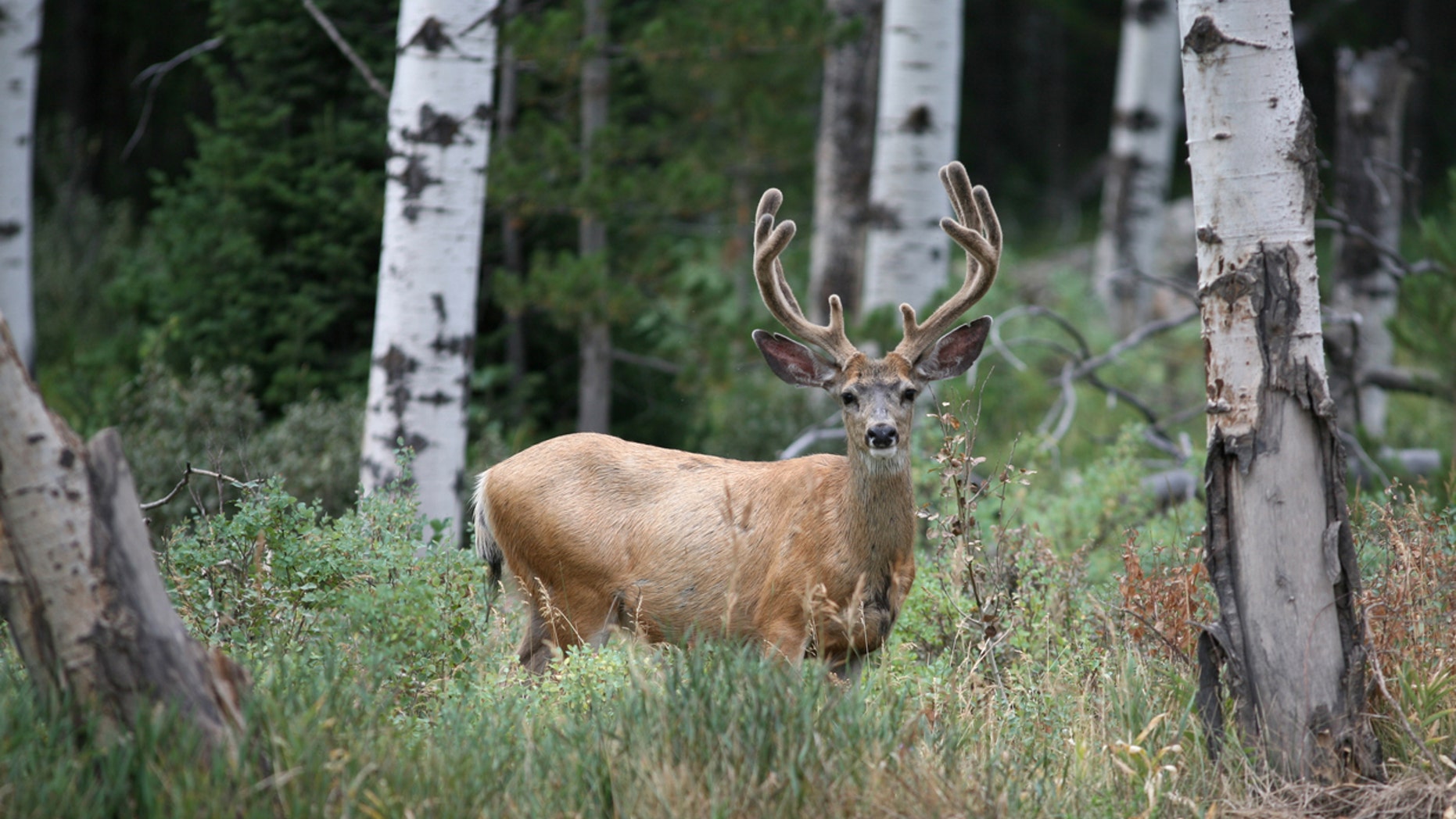 Tennessee hunters will be able to participate in the state's first-ever "velvet buck hunt," from August 24-26 after the Tennessee Fish and Wildlife Commission voted to approve the measure at its May meeting.
The three-day season will be open only for archery hunters and only on private lands for antlered bucks, WTVC reported.
The rare opportunity came to be after Wildlife Commission Angie Box said a group of hunters approached her and requested an earlier archery season to take bucks while still in the velvet antler phase, WTVC said.
MICHIGAN SETS NEW DEER-HUNTING RULES TO KEEP CHRONIC WASTING DISEASE FROM SPREADING
When deer and elk are in the growth stage, the antlers are covered in a soft velvet-like skin. The velvet is scraped off by the deer against trees after the antler has reached its full-grown, calcified state. Usually by the time regular deer hunting season opens, the velvet-like covering is no longer on the antler.
The season will now give hunters the ability to bag a buck with the velvet antlers – though any buck taken does count against the hunter's annual bag limit of two bucks, WTVC reported.
The decision came after a long discussion during the May TFWC meeting.
TWRA Deer Program Leader James Kelly asked to delay the decision, saying, "Since this is not an urgent conservation issue, but rather one of hunter preference, I would ask that you allow the deer team to thoughtfully address this issue during the implementation phase of our strategic plan. I think it needs to be more thoroughly vetted."
12-FOOT ALLIGATOR CAUGHT FIRST DAY OF HUNTING SEASON
Box added that she "spoke with (a) Kentucky biologist where they've had an early September bow hunt since the year 2000. It's had no negative effects on the resource whatsoever in 18 years," WCTV reported.
Ultimately, the measure was voted in. Though there have been mixed reviews on Facebook, WCTV reported.
Charlie Wrenn said, "While I don't see any particular harm it will cause, I also don't see any particular good that will result. I would use the term 'unnecessary.'"
Mike Bailey, a retired TWRA wildlife enforcement officer wrote, "There is NO research or scientific data to support [this hunt]. This is another one of the TWFC's 'pseudo science, white elephant' projects aimed at trophy hunting."
FOLLOW US ON FACEBOOK FOR MORE FOX LIFESTYLE NEWS
While others were in favor of the new season.
Chris Sanders said, "I think it's a good idea and a neat opportunity. I applaud the Commission for giving hunters more opportunities."
Gil Lackey agreed, "TWRA has offered up a fantastically fun opportunity for those with a passion for deer hunting. And the bonus is we get to hunt deer in velvet, a beautiful antler phase. By all means, don't take advantage if it's not your thing. But don't be a hater."