Seven-year-old girl hikes Mount Kilimanjaro in honor of late dad, breaks record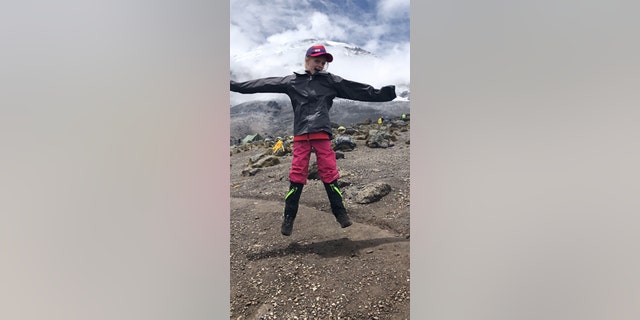 One seven-year-old girl from Texas had quite the spring break adventure, hiking Mount Kilimanjaro in Tanzania and becoming the youngest female ever to successfully reach the famed summit at 19,341 feet.
From March 10 to March 16, Montannah Kenney of Austin trekked Africa's tallest mountain alongside her mom Hollie Kenney, a former professional triathlete, and smashed a world record in the process. Hollie told Fox News that though the trip had long been a dream for the mother-daughter duo, the actual plans for the hike were set into motion quite quickly after they learned in late January that an eight-year-old had climbed Kilimanjaro over the summer.
NATIONAL PARK WEBCAM CATCHES BEAR AWAKENING FROM HIBERNATION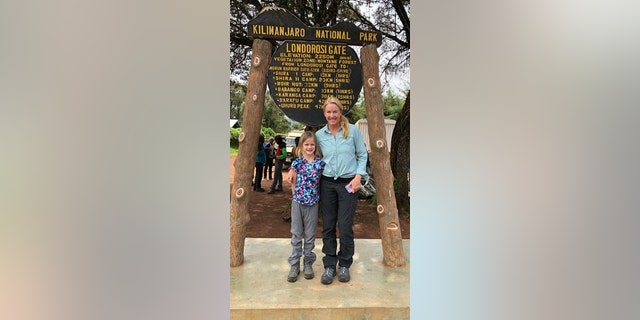 Despite the time crunch, Hollie recalls that they agreed planning the trip quickly would be worthwhile "when we potentially realized it could be world record, and how cool that would be for her, setting her up in life to do some pretty amazing things."
"I knew she had spring break in March and we planned the entire trip in a month-and-a-half," the mom further divulged to ABC News.
The Kenney's trained with hikes on the weekends at home in Austin before flying to Africa, where they kicked off their trip with a guide and support staff of 25 people. Hollie said that though it "snowed and rained every day" of their daunting trek, Montannah never complained.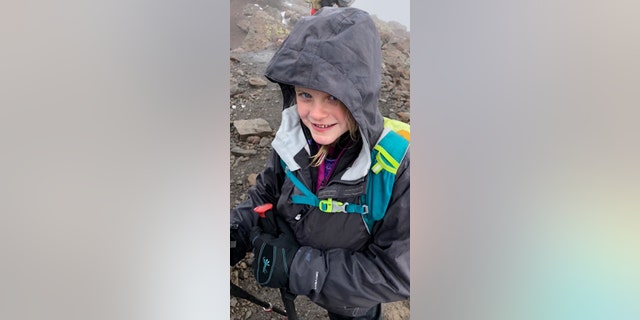 "She never, ever questioned what she was doing," she told ABC. "Every day I asked Montannah if this was harder or easier than she thought it would be, and every day she answered, 'Easier.'"
BRITISH GRANDMOTHER BECOMES FIRST TO VISIT ALL 7 CONTINENTS BY MOTORBIKE
When they at last reached the summit at 8 a.m. on March 16, Hollie said that Montannah was "really looking" in the sky for her father, who struggled with post-traumatic stress disorder (PTSD) and passed away one week before her third birthday.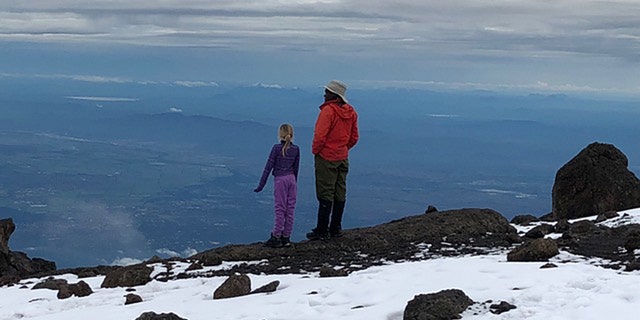 "Regardless, [the hike] put my daughter in the clouds closer to where her dad is and that just made her happy," she told Fox News of the "dreamy" experience of arriving at the summit.
Playing in the snow on the way down the mountain and enjoying a relaxing vacation complete with two safaris and time on the beach before flying back stateside, Hollie says that she and Montannah will look back on the trip fondly for years to come.
"This was really a cool thing for her and it's kind of setting her up in life for some pretty amazing things," Kenney said. "To be able to provide the ability for Montannah to follow a dream that she wants to do, there's no price tag."
The Kenney's have set up a GoFundMe page to raise funds and awareness for EMDR therapy for those struggling with PTSD, in honor of Montannah's father and inspired by their incredible Kilimanjaro hike.