Rut Report: The Best Bucks of the 2017 Rut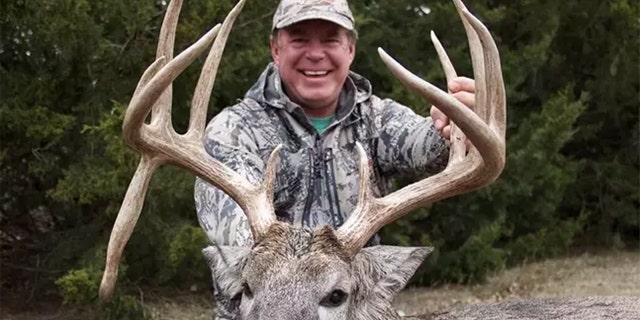 The last couple of weeks have been prime time. With the rut in full swing, big bucks on their feet, and firearms season open in many of the top whitetail states, there have been a lot of happy hunters posing with tremendous trophies—and there should be plenty more coming in the days ahead. For now, here's a sampling of the latest trophies to hit the F&S inbox.
Buck #1: Wendell Wentworth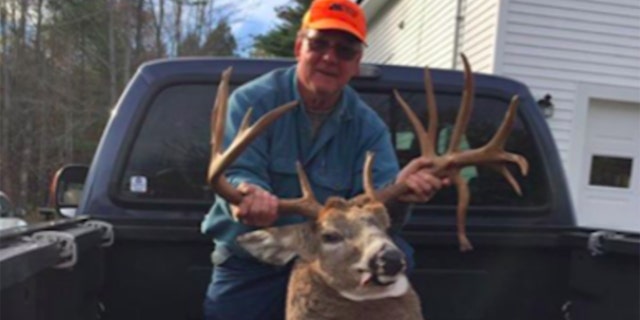 Maine grows some big deer, but they don't come easy. Deer densities are low, and it can take some serious work just to find a buck. According to the folks at the Burkettville General Store, Wendell Wentworth has it all figured out, as he drags in a dandy every fall. This buck weighed in at 268 pounds dressed and carries a wide, heavy rack.
Buck #2: Scott Phillips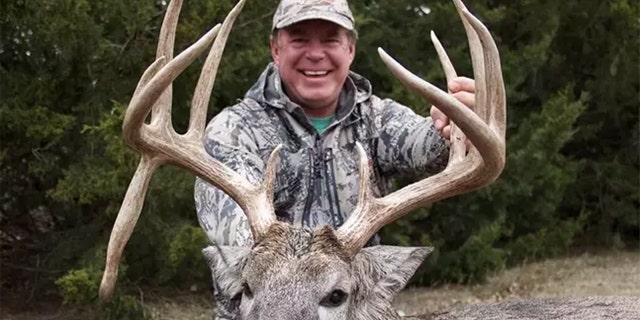 Scott Phillips was hunting with Tim Clark's Red Dog Outfitters when Clark asked him if he wanted a crack at a true monster. "I told Scott about this buck, but I also made it clear that he'd have to give me five days of total commitment," Clark says. "No shooting smaller bucks, no asking to move to another spot. It was this buck or nothing, and I said if he didn't want to do it, that was totally fine. He signed up, and on the last day of the hunt Scott was rewarded with a shot at this giant."
Bucks #3 and #4: Steve Snow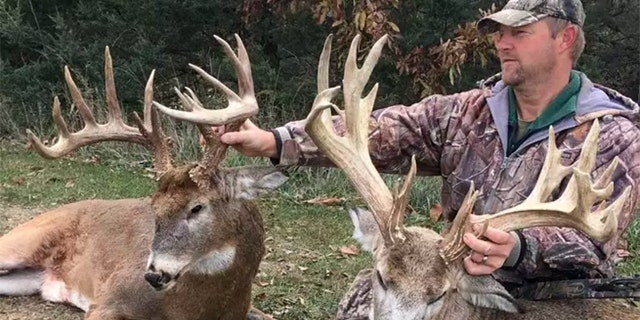 Iowa hunter Steve Snow was on a mission to shoot the 13-point buck pictured on the left, above, when he went out for an evening hunt. "I had just crawled up into my stand, and my bow was still on the ground when I looked up to see him walking across the food plot 25 yards away," Snow says. "As I watched him walk off after a doe, I pulled my bow up, disgusted with myself. An hour later I looked up and this big non-typical (on the right, above) that I'd been getting pictures of walks into the same plot, following some does. When he turned broadside I took the shot. I knew I'd hit him well but decided to wait until dark, then sneak out. While I was waiting, the 13-point walked back in and gave me a perfect shot. I took it and watched him pile up." Snow put his landowner tag on one buck, and his statewide archery tag on the other.
Buck #5: Tom Sawyer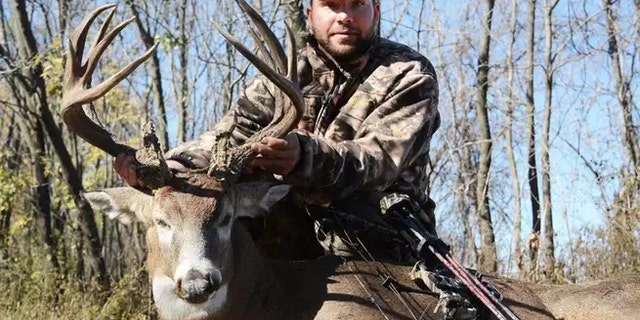 Tom Sawyer lives in upstate New York but had made annual visits to the Midwest with his dad and uncle for years. "Then my Uncle Randy, who's my dad's twin brother, died just before last year's bowhunt," Sawyer says. "So Dad and I just didn't feel up to it last fall; the three of us had always done everything together. But this year we were ready. We were hunting this new property in Missouri, and the activity seemed to all be happening on this remote section of the farm, where some CRP met a creek. I went back there and tucked in to a patch of willows, right on the ground. I rattled and had four small bucks trot right in and never see me, so I liked the setup. A while later, a big doe came out in the grass—and right behind her was this giant. I had one long shot at him but it was windy and I passed it. He was walking away when I rattled once, and he ignored it. Then I looked up to the sky and said, 'Bring him in to me Uncle Randy.' I hit the horns hard, and the buck spun around and walked right in for the shot. The biggest buck I'd shot before him was 140 inches, and I like to think my uncle had a big part of this special buck."
Buck #6: Nathan Johnston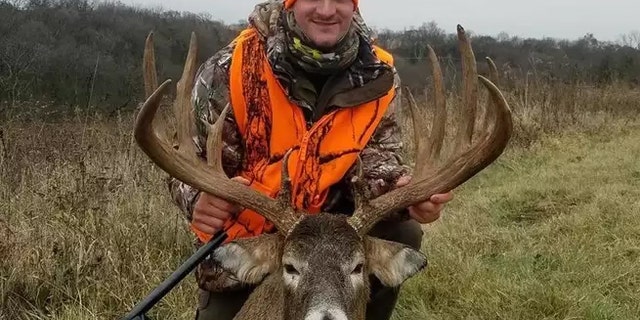 Not much information on this buck, other than a name and a score. Nathan Johnston was hunting during southeast Minnesota's shotgun season when he tagged a brute that carries mass from his bases to the end of his beams.
Buck #7: Cooper Soule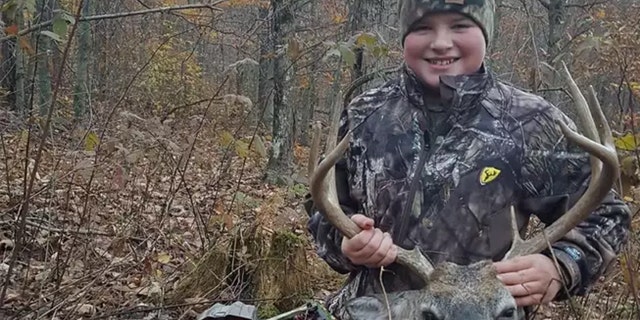 Cooper Soule is only 14, but this great buck is his third with archery gear. Soule grunted this beautiful Pennsylvania 8-point buck in, then used his PSE Rally— set at 48 pounds— to make a perfect double-lung shot.
For more, visit: FieldandStream.com