Police catch bear out for a stroll in California town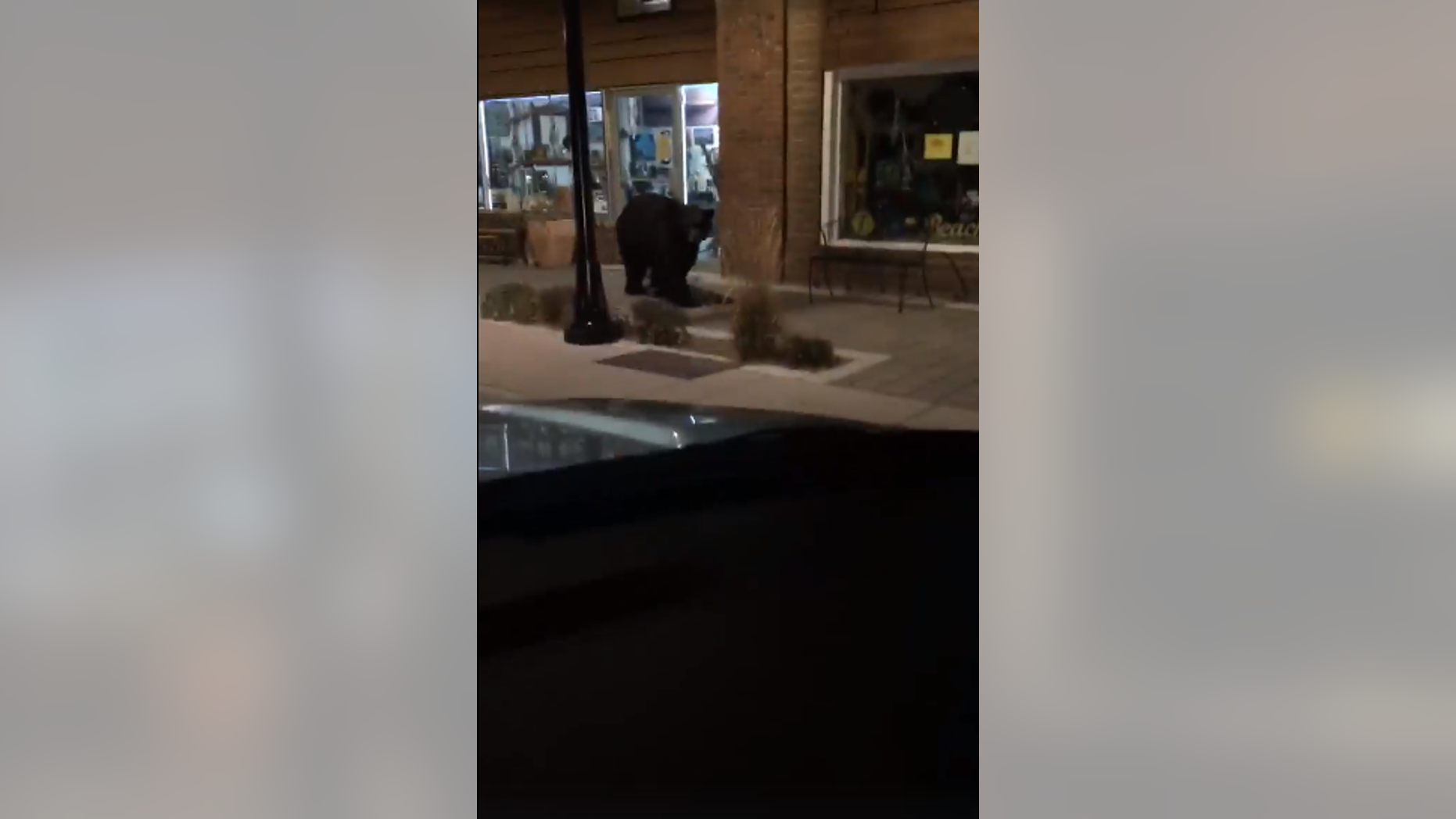 A bear in northern California decided to do a little late night retail therapy.
A Placer County Sheriff's Office deputy spotted a "suspicious suspect" roaming around near local shops in Kings Beach, Fox 23 reported.
The video was posted to the sheriff's office Facebook page on Oct. 18 and so far has accumulated more than five thousand likes.
SCIENTISTS EDITED PIG GENES AND ACCIDENTALLY MADE BACON HEALTHIER
As the bear scurried down the sidewalk, the officer shined a light his way and gave him a quick lecture about respecting people's property.
"Hey, big boy!" the officer said. "Don't be breaking into any of them businesses."
The bear stopped what he was doing and crossed the street in front of the cop's car, before disappearing into a nearby park.