Michigan wildlife officials warn hunters of 'serious contagious disease' in deer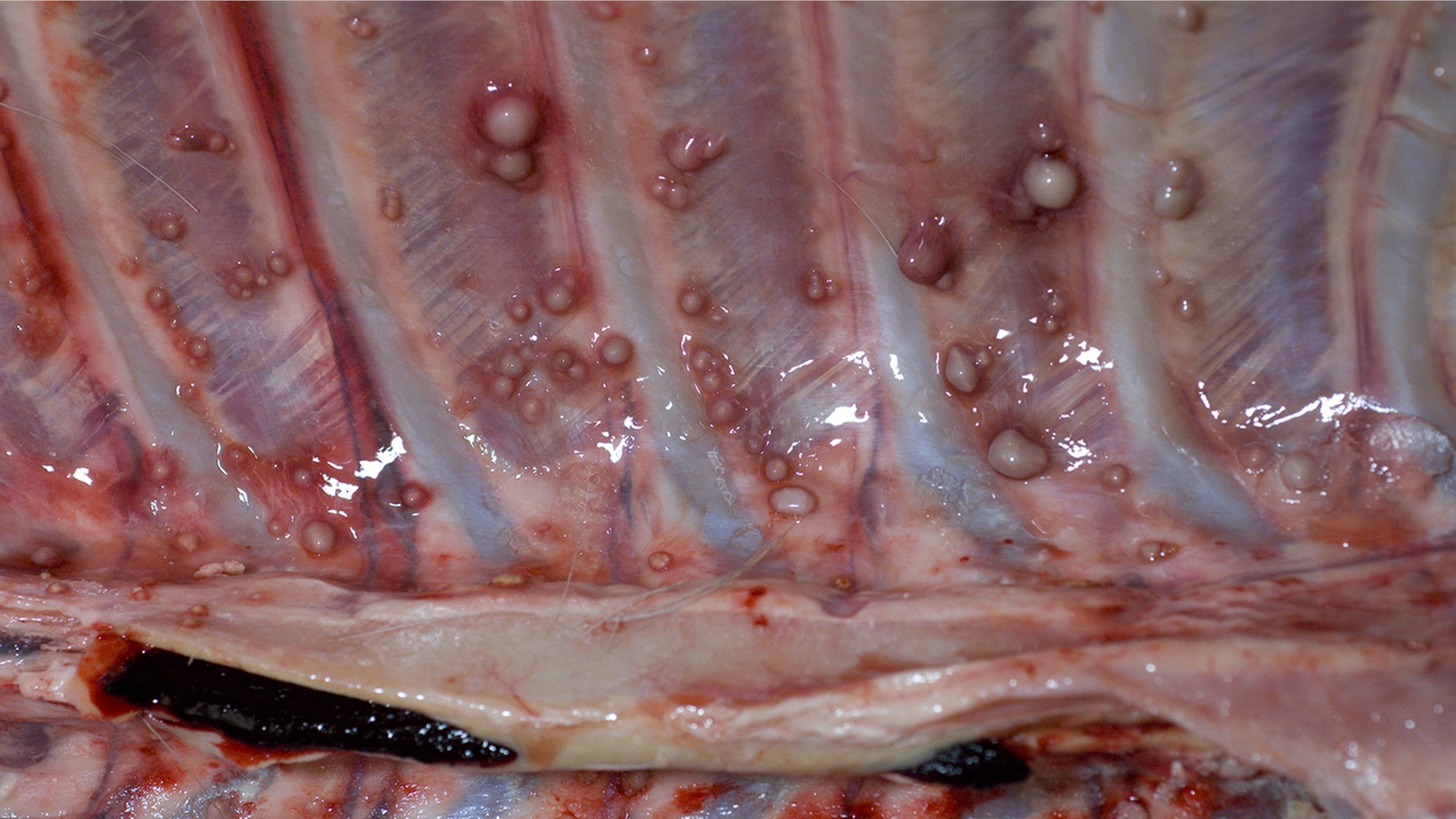 Heads up, hunting enthusiasts: The Michigan Department of Natural Resources (DNR) is warning hunters in the state to be wary of bovine tuberculosis in deer, a disease that's transmissible to humans, WSMH-News reported.
The "serious contagious disease" is caused by the bacteria Mycobacterium bovis, according to Purdue University. It's spread "primarily through the exchange of respiratory secretions between infected and uninfected animals," such as coughing or sneezing, according to the Michigan DNR. 
OKLAHOMA MAN FACES CHARGES FOR SHOOTING DEER HOURS BEFORE HUNTING SEASON STARTS
"This disease is contagious and can be debilitating to deer. Severely infected animals can struggle to even breathe," DNR state wildlife veterinarian Kelly Straka said. "By not eradicating this in the herd, we risk the spread of the disease to new areas of Michigan and into our wild elk herd."
In Michigan, the disease came to light in 1994 when a hunter shot a 4-year-old white-tailed deer infected with bovine tuberculosis -- the first time since 1975 when a separate hunter shot and killed a wild deer that had the disease, according to the state DNR.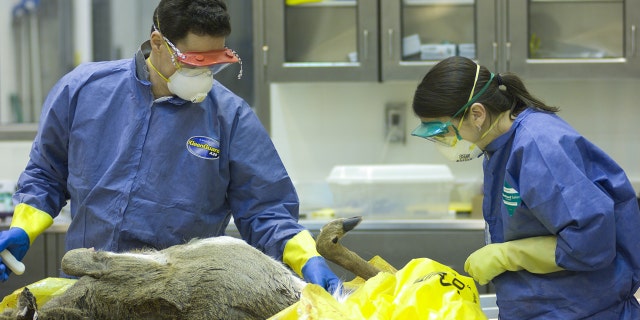 Since then, Michigan has become the "only state in the nation that has (bovine tuberculosis) established in wild deer," Straka said.
As of July 2017, about 900 of the estimated 230,000 deer tested in the state were positive for bovine tuberculosis, a disease that has also been known to infect cattle, according to the state DNR.
Bovine tuberculosis typically infects humans through eating or drinking unpasteurized dairy products which are contaminated with the disease. Though uncommon, it is possible to contract the disease through an infected deer, according to Purdue University.
ALASKA MOOSE HUNTERS FACING YEARS IN JAIL FOR TAKING ANTLERS, LEAVING BEHIND MEAT
In humans, the disease primarily affects the lungs and lymph nodes, according to the Center for Disease Control and Prevention.
Specifically, in Michigan, state officials rely on hunters to help manage the disease. Hunters should submit any deer showing signs of the infection — like lesions in the rib cage — to the state DNR for testing.