Incredible photo of deer hiding in plain sight goes viral: Can you spot it?
That's some impressive camouflage.
Mick Murphy was out with his daughter, Eva, enjoying the Scottish hillside when the eagle-eyed 11-year-old spotted something out in the distance.
HUNTER AND HOST OF 'LARYSA UNLEASHED' SLAMMED FOR POSING WITH DEAD GOAT IN SCOTLAND
"I didn't notice the stag, it was my little girl. I only noticed it when it moved," Murphy, 45, said to The Daily Mail, noting that it was one of a "couple" red stags roaming the site.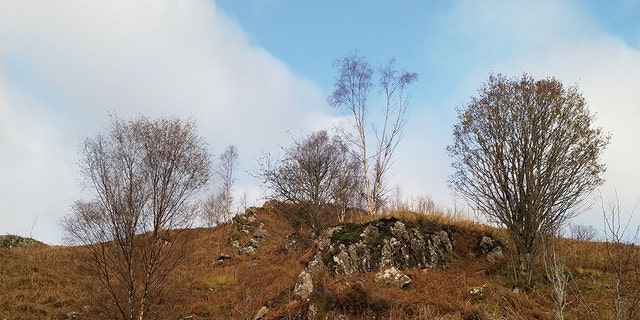 The deer's coat matched the autumn landscape perfectly, but somehow Eva managed to spot it.
Murphy, from Coatbridge, took the impressive snapshot and posted it to social media with the caption, "Spot the stag."
The post soon went viral, frustrating viewers from across the globe.
WISCONSIN HUNTER CITED FOR ILLEGALLY SHOOTING ELK ACROSS THE STREET
"That was hard to find … whole family trying to be first to spot him," one person commented.
"Bah! Man, that's frustrating! My eyes won't see it! Even with the magnifying glass," another wrote.
"As a hunter I'd starve, can't see him anywhere," someone joked.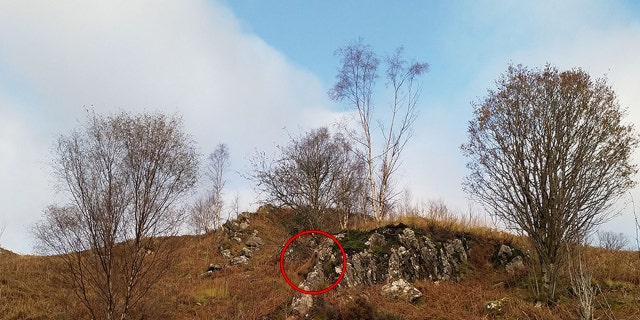 One commenter thought Murphy was lying about there being a deer at all.
"Haha I thought for sure there was no stag and that you were at it," they wrote.
FOLLOW US ON FACEBOOK FOR MORE FOX LIFESTYLE NEWS
Murphy was amazed by how quickly the picture took off, but is glad people enjoyed the tricky photo.
"I was surprised by how many people liked it, I don't post much on social media, I was surprised," he said to the Mail.