Glider pilot and YouTube personality may have died of downdraft in 'challenging' winds, investigation finds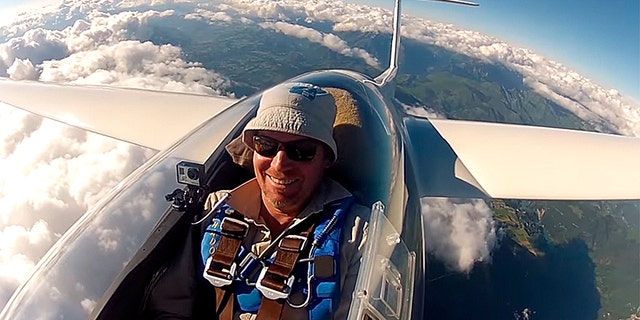 NEWYou can now listen to Fox News articles!
An aviation enthusiast who died in a tragic glider accident was likely doomed by a sudden downdraft during an especially "challenging" flight, investigators have determined.
Matt Wright, known as Balleka to his more than 15,000 YouTube followers, was killed after his glider crashed in Brentor Airfield in Devon, England, in Dec. 2016. Investigators with the Air Accidents Investigations Branch (AAIB) say the 47-year-old was specifically seeking out hazardous conditions to fly in, the Telegraph reports.
NAKED PASSENGER FORCES TURNAROUND OF ALASKA AIRLINES FLIGHT
According to the AAIB, Wright had witnessed another glider pilot abort his own flight because of strong winds, but went ahead and decided to take off anyway. Furthermore, friends of Wright say he intentionally headed to the site because of its harsh conditions, as they might afford him an "epic wave."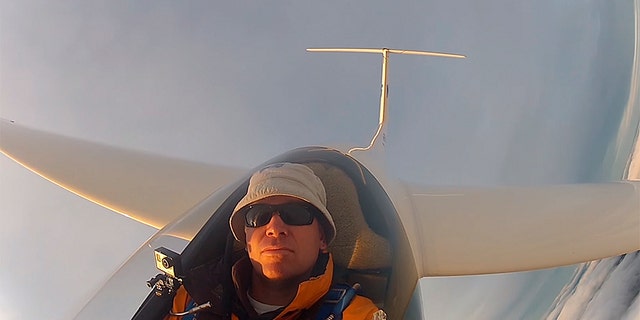 The AAIB noted that Wright was known for "seeking out challenging flying conditions" in their report.
During his flight, however, investigators suggest that Wright may have attempted to turn back and abort, but was hit by a downdraft caused him to lose control of the aircraft.
SOUTHWEST AIRLINES FLIGHT SKIDS OFF TAXIWAY IN MARYLAND
At the time of the flight, Wright had three cameras mounted to his glider, presumably to record footage for a YouTube video he planned to upload at a later date.
Despite the tragic turn of events, the AAIB ultimately determined that Wright — also a commercial airline pilot — made a "reasonable choice" to take off due to his previous glider experience.
"At this level, gliding is a high-performance sporting activity and the pilot knew of and accepted the degree of hazard to achieve high-performance flight."
FOLLOW US ON FACEBOOK FOR MORE FOX LIFESTYLE NEWS
Wright's friends at the Devon and Somerset Gliding Club say they will remember him as a great pilot and friend.
"Matt was a highly experienced pilot and friend to all of us at the Devon and Somerset Gliding Club," said club chairwoman Lisa Humphries, the BBC reported.
"He was always full of energy and loved every aspect of aviation."