Florida wildlife officials arrest 9 for baiting bears with doughnuts, mauling them using hunting dogs: 'This is not sport'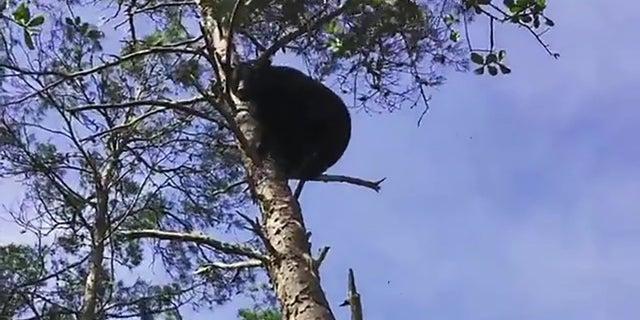 Officials in Florida have arrested nine people in connection with the "illegal baiting, taking and molestation" of black bears following a yearlong investigation into the crimes.
"Thanks to the comprehensive action of law enforcement, led by the dedicated officers of the [Florida Fish and Wildlife Conservation Commission], those responsible for these inhumane acts will face the full force of the law. In Florida, we have no tolerance for vile animal cruelty, and we will hold anyone accountable who commits this heinous crime," said Gov. Rick Scott, per a news release.
CLICK HERE TO GET THE FOX NEWS APP
According to the Florida Fish and Wildlife Conservation Commission (FWC), the suspects were aiming to train packs of hunting dogs by luring the bears with drums of food, doughnuts and peanut butter, and then releasing the dogs to chase the bears — sometimes up trees — before mauling them. At least two of the bears were killed, officials say.
"The defendants themselves would come [and] start beating the trees to make the bears fall down so the attack could happen or one of these idiot defendants climbed the tree to push the bear off," said Florida Attorney General Pam Bondi in a statement obtained by WJAX.
The FWC says these acts occurred on both private and public lands.
MISSOURI MAN MUST WATCH 'BAMBI' AS PART OF DEER POACHING PUNISHMENT
The suspects had also uploaded footage of these maulings to social media as far back as nearly a year ago, reportedly in the hopes of enticing potential buyers of hunting dogs, according to The Tampa Bay Times.
"This is not hunting. This is not sport," added Bondi in a statement to the Tampa Bay Times. "This is animal cruelty."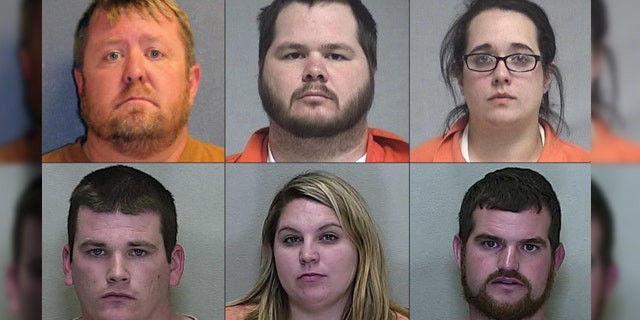 NEW YORK HUNTERS FINED AFTER 'UNDEAD' DEER JUMPS FROM TRUCK
The nine suspects — William Tyler Wood, Dustin Reddish, Haley Reddish, Mark Lindsey, Charles Luther Scarbrough II, Hannah Weiner Scarbrough, Christopher Elliot Haun, William Edward Landrum, and Troy Travis Starling — were charged with an array of felonies and misdemeanors. All were charged with conspiracy to commit racketeering; eight were charged with unlawful taking of a black bear; and others were charged with crimes including animal cruelty, and animal fighting or baiting.
"I'd like to recognize the hard and diligent work of the North Central investigative team on this case for the past year. They have been on this case from the beginning and have done outstanding work," said Col. Curtis Brown, director of the FWC's Division of Law Enforcement, in a news release.
"This case sends a message to others who would commit these violations that there is no place in Florida for them."
FOLLOW US ON FACEBOOK FOR MORE FOX LIFESTYLE NEWS
News of the arrests comes the same day that conservation groups from Idaho and New Mexico announced their intentions to challenge laws in Idaho and Wyoming that still allow the hunting practice of baiting bears with food, the Idaho Statesman reports.