Crow shoot canceled after social media backlash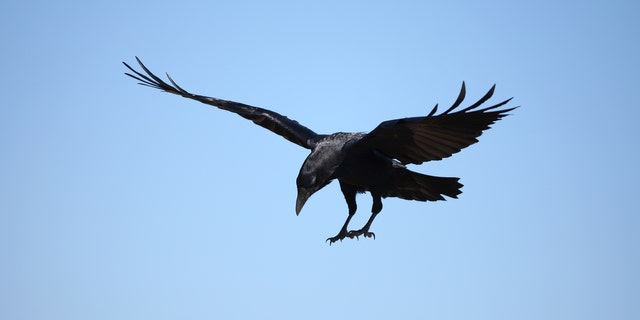 A crow shoot scheduled for early April in central Vermont has been canceled after a social media outcry.
The crow shoot, set for April 7, was planned as a competition where teams of hunters try to shoot the most birds. Typically entry fees are paid and cash prizes are doled out to the winners, Burlington Free Press reports.
HUNTER WHO RECEIVED 'NASTY' DEATH THREATS IS NOW AN INSPIRATION TO FEMALE HUNTING COMMUNITY
However, the event was canceled over fierce backlash from social media.
The Boonie Club in Williamstown, VT, who was sponsoring the event, advertised that it would no longer be involved with the crow shoot in a public post on its since-deleted Facebook page because of the negative response.
"Then the decision was made to take the entire site down as the ignorant, obscene comments were getting completely out of control," Mark McCarthy, president of The Boonie Club, said to the Burlington Free Press in an email.
Crow shooting is legal in the statement of Vermont within crow-hunting season. Those on social media took issue with the practice calling it a "wanton waste of a species" rather than "hunting for food," the Associated Press reports.
FOLLOW US ON FACEBOOK FOR MORE FOX LIFESTYLE NEWS
Scott Darling, wildlife program manager for Vermont Fish and Wildlife, told the Burlington Free Press that crows are increasing in population in the state and that crow-hunting season has "no biological impact" on the population.
However, Darling told the Press he does not support crow shoots like the one planned by The Boonie Club.
Vermont has a long history of crow shooting as a way to protect agricultural crops.