5 glamping destinations in the US for those who want to enjoy nature in complete comfort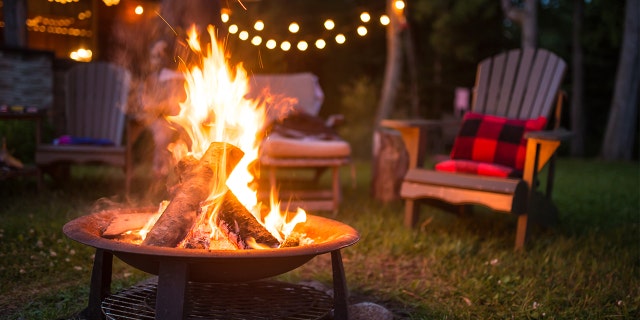 While summer is the perfect season to get outside and enjoy nature, not everyone is comfortable roughing it. So for those looking for fresh air who are unwilling to give up certain amenities, glamping is the perfect alternative to traditional camping.
From luxury tents to vintage trailers, the country's coolest glamping spots will give you a taste of the great outdoors, albeit with modern comforts like real beds, hotel-quality linens, showers and dining options.
Once you experience these relaxing spots, you won't even want to go back to reality.
Situated on an old brickyard in the Catskills, Terra Glamping's Kingston location sits smack-dab on the Hudson River. Enjoy a delicious breakfast in the communal teepee with fellow campers, kayak up the river for a workout with stunning views, or sip wine on your patio overlooking the water — all without giving up daily comforts.
Terra Glamping tents are equipped with memory foam beds and dressers, and the nearby bathroom facilities offer quality beauty products in case you forget to pack something important.
If being off the grid is outside your comfort zone, the nearby town of Kingston is only a short car ride away and has charming shops, modern wine bars and delicious dining options.
Located in the heart of Oregon's Willamette Valley wine country, this 14-acre resort is an upscale RV park with uniquely-designed vintage trailers. A few amenities include gourmet pour-over coffee, luxurious terrycloth robes, comfortable mattresses and lawn games, all with a view of the nearby vineyards.
"[The Vintages Trailer Resort] is full of character and is a fun, out-of-the-ordinary place to stay. The fire pit and bicycles are must-dos while staying here," Morganne Hatfield, a recent guest of the resort, told Fox News.
THE BEST NEW FISHING LURES FOR 2019
Collective Retreats has five locations around the country, , located in Vail, Yellowstone, New York City's Governor's Island, New York's upstate Hudson Valley, Montesino Ranch in Wimberley, Texas, and one coming soon in California's Sonoma County wine country.
The tents are beautifully designed for both form and function. Each features a "unique design using locally sourced décor, as well as books and maps to enrich your trip," with standout items like 1,500 thread-count sheets and over-the-bed chandeliers, according to the website.
Guests will also be treated to a farm-to-table feast under the stars prepared by on-site chefs, followed by gourmet s'mores around the campfire.
Set in the forest along the Pacific Coast near a small beach town in Northern California, Mendocino Grove caters to "every camper from the seasoned to the novice alike," the website reads.
Stay in either a fully furnished tent or airstream trailer and enjoy luxury amenities like down comforters, wool blankets and nearby hot showers stocked with towels and organic bath products. Each campsite also comes with a picnic table and fire pit to enjoy outdoor dining. For those looking to pack light, the campground offers a camp box available for purchase that includes dining essentials like dishes and cooking utensils.
The campground is both kid- and pet-friendly, and offers a number of activities like morning yoga, guided hikes, horse shoes, bocce, board games, and nearby canoe, kayak and bike rentals.
FOLLOW US ON FACEBOOK FOR MORE FOX LIFESTYLE NEWS
This safari-inspired glamping retreat overlooks Lone Man Creek in Texas Hill Country, about 45 minutes southwest of Austin.
Sinya combines luxury with sustainable practices while also offering modern amenities. Such features include a "state-of-the-art, energy efficient air-conditioning and heating system to provide cooling comfort in the summer and toasty-warmth in the winter," according to the website. Visitors are also are asked to use the provided toiletries, which support honey bee and sustainable pollination research.
Inside the spacious tents, guests can enjoy luxurious baths in a claw foot bathtub, take in the views from the sofa while sipping coffee or cook up a meal using the in-room kitchenette. On the surrounding property, guests can go fishing or take a swim in the nearby creek, grill some food on the communal patio or unwind under the stars in the hot tub.