3 homemade firestarters for camping and survival situations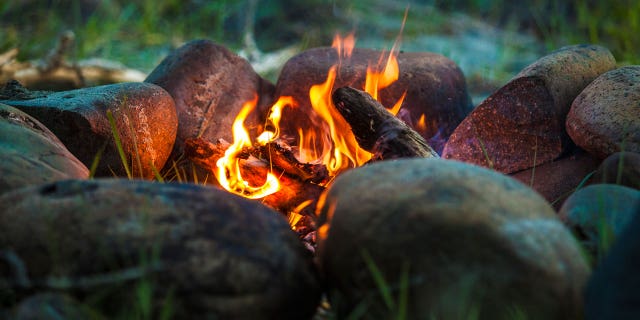 For a diehard do-it-your-selfer, buying fire starters at the camping store is out of the question. You won't be happy unless you've made your own incendiary helpers for wet weather and tough situations.
Lucky for you, some simple household materials can turn into a fierce fire – if you know how to combine them.
3 MORE WAYS TO BUILD FIRES WITH OPTICS
Here are three recipes for easy combustion, even in rainy weather.
1. Vaseline and Cotton Balls
The crown jewel of homemade fire starters, this mixture of cotton balls and petroleum jelly is amazing. You can mush the pasty cold Vaseline into dry cotton balls, or dip the cotton into warm liquefied petroleum jelly for faster absorption. Store these in a watertight container, so that the jelly doesn't melt and leak all over your gear if your kit gets above 100 degrees F.
STEP UP YOUR SURVIVAL SKILLS WITH A BLACKSMITHING CLASS
2. Wax and Paper Towels
Use up your old candle chunks and nubs to make a great fire starter from wax and paper towels. Roll up some paper towels into a tight roll and cut them into short sections (resembling miniature toilet paper rolls). Tie each one with a bit of cotton string, to keep them from unraveling, and dip them in a container of melted wax. Once cooled, these can be stored with your fire kit, and the waxy cotton strings can be used as wicks for easy lighting.
3. Crisco and Saw Dust
Messy but effective, solid shortening and wood saw dust can be used in globs or wiped on reluctant fire wood for wet weather burning. This one is the easiest to make of the three presented here. Just stir some saw dust into solid vegetable shortening – until more than half of the volume of your paste is saw dust. Store it in bags, bottles, tubes or canisters, and light if with an open flame when you're ready.
4 SURVIVAL PRIORITIES YOU NEED TO KNOW