Wrigley suing vape company for infringing on Juicy Fruit and Doublemint brands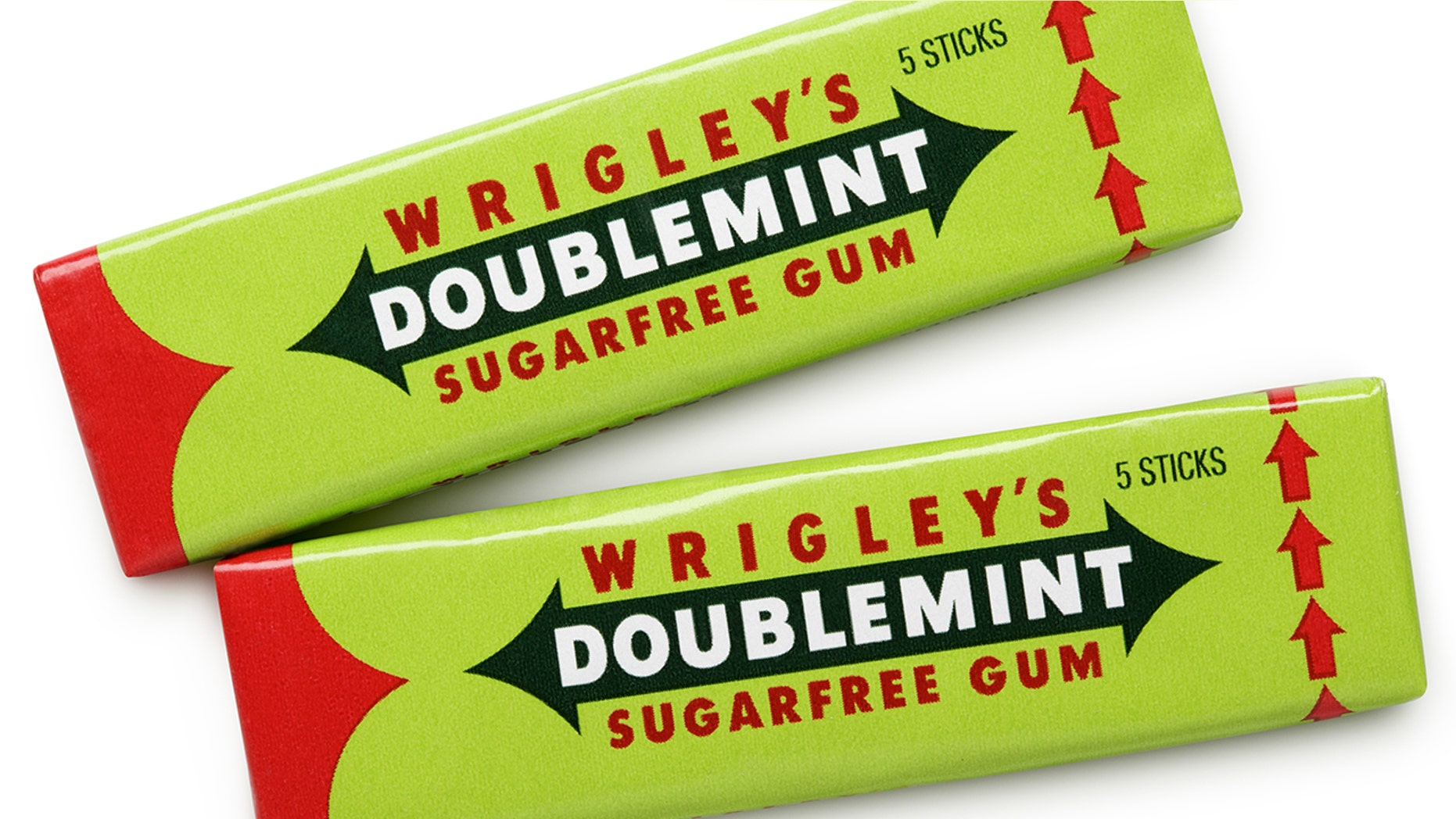 Wrigley is not OK with you vaping its gum flavors.
In a new lawsuit filed last week, Chicago-based Wrigley is accusing Chi-Town Vapers of trademark infringement over its Juicy Fruit and Doublemint brand names, according to Consumerist.
Wrigley claims Chi-Town Vapers is intentionally violating its trademarks by selling "Dbl Mint" and "Joosy Fruit" flavored liquids for e-cigarettes.
NESTLÉ FAILS TO TRADEMARK KITKAT'S SIGNATURE SHAPE AFTER 7-YEAR BATTLE
According to the lawsuit, Chi-Town Vapers used the Dbl Mint and Joosy Fruit names with "full knowledge of, and in willful disregard of Wrigley's right in its trademarks, and with the intent to obtain a commercial advantage that defendants otherwise would not have."
Wrigley argues that Chi-Town Vapers are taking advantage of the brand's goodwill and claim that the company's use of the names is "likely to cause confusion, harm the public, and damage Wrigley's valuable rights."
"There is a growing concern, shared by the FDA, the Senate and others, that the marketing of e-cigarette materials in chocolate, fruit and/or candy flavors harmfully targets children under 18 years of age," the lawsuit states.
Besides copying Wrigley's Juicy Fruit and Doublemint names, Chi-Town Vapes also uses similar packaging for its two products.
FOLLOW US ON FACEBOOK FOR MORE FOX LIFESTYLE NEWS
Dbl Mint comes in a familiar green package with a double arrow and Joosy Fruit is in a yellow package with two red arrows.
This isn't the first time Wrigley has had troubles with the vape company. In 2014, Wrigley sent a letter to Chi-Town Vapers, demanding the company to stop selling Juicy Fruit, Doublemint and Skittles-like products. Chi-Town Vapers removed the products from its website, but a year later, began marketing and selling them again, Consumerist reports.